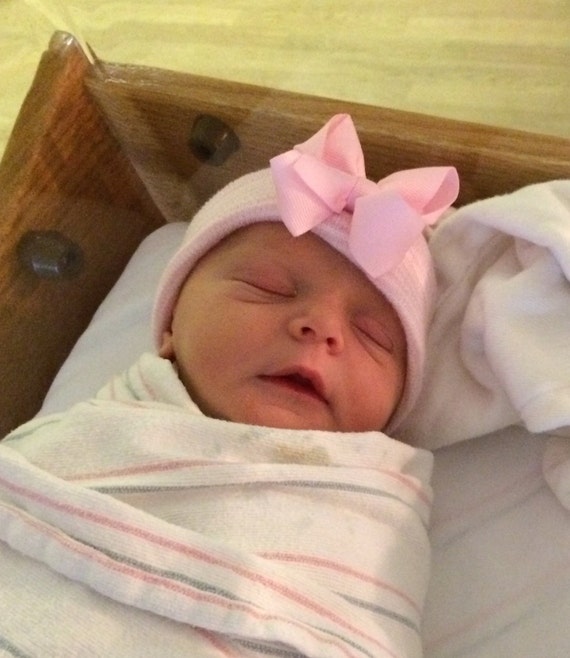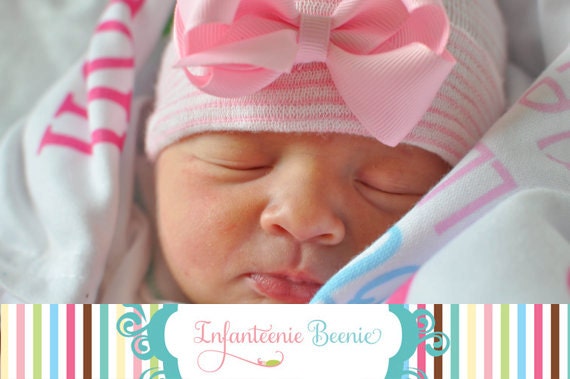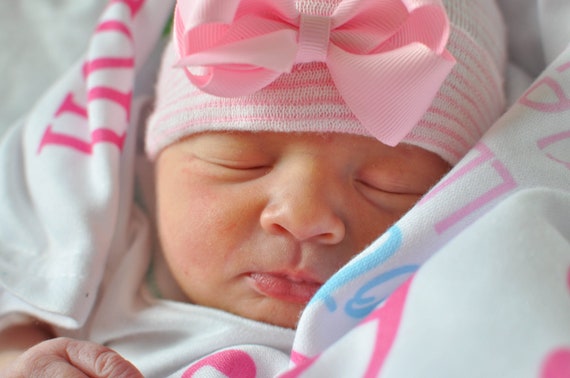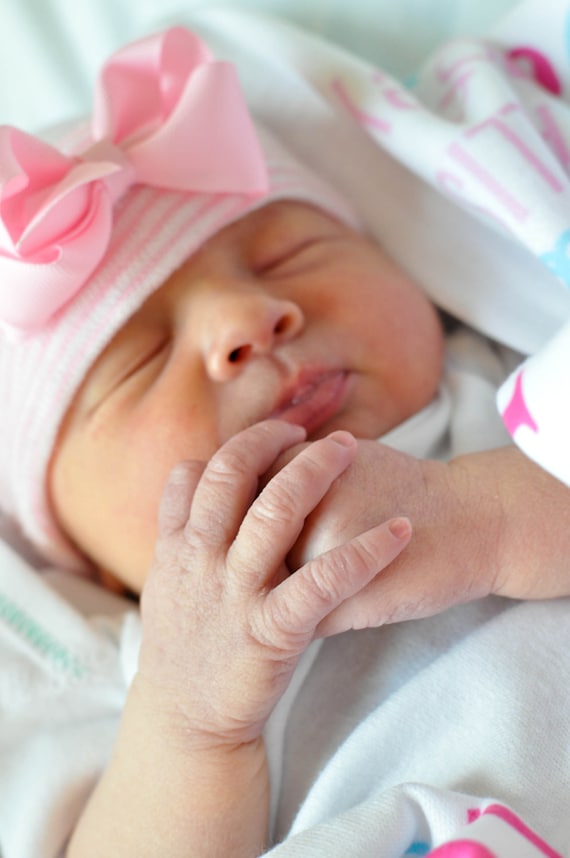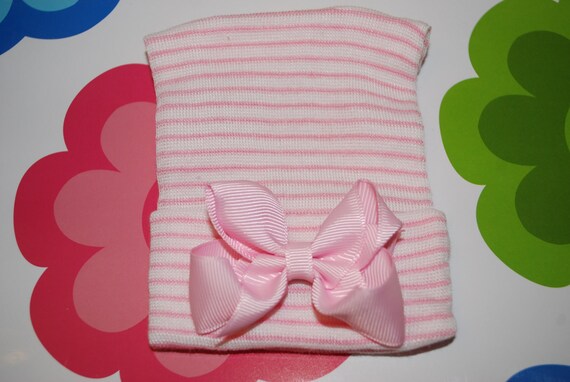 Newborn hospital hat: newborn girl/bay girl or newborn boy/baby boy. You will have the ONLY newborn hat GUARANTEED to fit & stay snug to all newborns. These make the perfect baby coming home outfit accessory.

Welcome to INFANTEENIE BEENIE, born on April 16, 2012!! "Infanteenie Beenies" are the only newborn hats GUARANTEED to fit & stay snug on all newborns! Whether you have been blessed with a bouncing baby boy or a sweet little girl, your baby will have the best quality hat during their hospital visit. Just hand the beenie to your nurse right after delivery and your infant will instantly have comfort, warmth & style in one bundle! Better yet, your baby will make a bold impression in the nursery and all their first photos will look absolutely amazing. These hats are handmade from newborn hospital hat material allowing you to keep the traditional newborn nursery look, with added style for your newest addition.

These make excellent gifts for a soon-to-be mommy or daddy. I send my baby blessings to you or someone you LOVE! Infanteenie Beenies are hats for newborns-3months of age. Made by hand in the USA & mommy invented!!!

Each beenie comes delivered in a beautiful gift packaging to give as a gift to someone you love or to carry with you to the hospital.

Her First Bow!" by Infanteenie Beenie! Modeling by Baby Hollis from Mommy Natalie. Please visit her blog at Johnnyinadress for an Infanteenie Beenie review.
newborn girl take home outfit, newborn girl hat, newborn girl clothes, newborn girl headband, newborn girl outfit, newborn girl hospital hat
---