This tutorial is offered in English only.

Polymer Clay PDF Tutorial Diva Designs Masterful Faux Made Easy

In this tutorial, I will teach you my technique for creating realistic-looking turquoise similar to Carico Lake Turquoise, Fox Turquoise, African or Yellow Turquoise, Chinese Turquoise, Number 8 Turquoise, King Manassa Turquoise, Kingman Turquoise, Pilot Mountain Turquoise, Purple Turquoise, Boulder Turquoise, Royston Turquoise, White Buffalo Turquoise, and my versions of Dalmation Jasper, Orange Sponge Coral, Sonora Sunrise, African Jasper, Blue Lapis and Pink Rhodochrosite.

My favorite gemstone is turquoise. It amazes me that you can find so many hues of blues and greens in one stone, so naturally, it was the first stone I tried to recreate when I started working with polymer clay six years ago. I had some good results, but was never completely satisfied because I could not accurately capture the natural matrix in genuine turquoise.

The key to a realistic-looking faux polymer turquoise is duplicating a great matrix, those crackled lines and mottled, speckled spots which appear in genuine turquoise. Turquoise matrix can be black, brown, golden brown, red, and even turquoise in color. It can be very pronounced in some stones, and hardly visible to the eye at all in others; such as the rare and extremely expensive Sleeping Beauty Turquoise, which is almost entirely a bright sky blue.

Turquoise is also one of the most duplicated faux finishes in polymer clay. There are many recipes and tutorials out there for polymer turquoise. My method is fun, easy to do, and does not require expensive tools and equipment.

This technique does not require a high level of skill to successfully create the faux finishes included. If you can condition clay and possess the basic tools, materials and supplies every polymer artist uses on a daily basis, you will be able to use this tutorial with ease. If you are new to polymer clay and do not have these every day items, email me and I will help you with a list of the basic items you will need in addition to the materials and tools list included for this specific tutorial, none of which are expensive or difficult to find.

As with my Controlled Marbling Tutorial, this tutorial is intended to be about the technique. I include suggestions on how to use recipes, with photos and some basic instructions for earrings, a slide, a pendant and coin beads. The suggestions are intended to be guides and are not specifically "projects." They do not include finishing tips or instructions.

Please note that alcohol inks are used in some of the recipes included in the tutorial. As much as possible, I have tried to include substitutes to be used instead of alcohol ink for those of you who may not be able to find every color of Ranger and/or Pinata Alcohol Ink on the market, particularly those of you who live outside the U.S. If I have not included a substitute, email me and I will do my best to help determine a good substitute for you.

If you live outside the U.S., postal regulations prohibit delivery of items containing alcohol from being mailed through the post office. It is my understanding they must be mailed via ground delivery, meaning UPS or FEDEX.

The tutorial also contains numerous tips from me which I have learned through trial and error and happily pass along to you, which I hope will help make the creative process easier, more fun, and more successful for you.

My goal in writing my tutorials is to make you feel as if I am sitting right beside you as you create. I research my techniques for months before I begin to write each new tutorial. If you have any questions about the process or need clarification about any part of the tutorial, I am always available to help if you need assistance.

Some basic knowledge and experience with polymer clay is helpful, but not absolutely necessary. The instructions are aimed at the novice and the experienced clayer.

Trish Hodgens at www.polyclayplay.com has generously agreed to offer my customers a discount off the supplies in my tutorials that she carries. Trish will carry as many of the supplies and materials as possible used in my tutorials. Each tutorial has its own discount code, and I will email it to you upon purchase. If you don't hear from me within 24 hours, please contact me here through Etsy.

NOTICE: You may sell work you create using this tutorial, but any redistribution, re-sale or reproduction of the tutorial itself, in whole or in part, in ANY form, is strictly prohibited. If I determine that you are redistributing or selling any part of my tutorials, you will be barred from purchasing from my shop and I will take whatever legal action available to me to prosecute the theft of my property. To be clear, this means you may not share any part of this tutorial with a friend or family member who has not paid me for that additional copy or material first. If you want to order a copy for someone else, I would be happy to deliver it to an email address of your choosing as a gift from you. You may not share a print-out of, or your actual digital copy of, this tutorial in a polymer clay class, or guild meeting, either in person or digitally via Skype or other internet outlets or social media websites. I regret that I even have to mention this, but unfortunately, it has become necessary to address this issue.

Thank you!

Lynda

Feedback for this tutorial:

"The research and detail that went into the making of this tutorial is outstanding. Your willingness to make it available to others is more than generous. I've attempted the first turquoise tute and can't say enough about how much I enjoyed it. I have a lot of practicing to do but see some beautiful pieces in my future. Thank you!"

"This is one of the best tutorials I've ever purchased. The wording and pictures are really precise and easy to follow. The instructions are clear and there is no question as to what the author had in mind. She takes you step by step in the process and gives you lots of options and colors to choose from. It really is a lot of fun. I've already done five of these and they are all different and turned out beautiful. Whether you are a beginner or a pro, this tutorial will take you to a new place in your adventure with polymer clay. This tutorial has 47 pages that are done in beautiful color and for the price, if you are a polymer clay enthusiast, you must have this tutorial in your arsenal of things to do with clay. I guarantee you will love it. Thank you Lynda."

"As always, the seller always delivers the most awesome tutorials! Really, she is an amazingly, talented artist. It is a huge blessing that she enjoys sharing her knowledges and techniques. This tutorial is very well done, with lots of photos and step by step instruction. One of the best tutorials I have used."

"Once again, another amazingly detailed and well written tutorial with fab pictures. Lynda generously provides resources and helpful tips to ensure your success and will reply to your email should you have questions....now that's customer service!!!! I have purchased every one of Lynda's tutorials and I am never disappointed!!!!! Thank you!!!"

'Well, she is a polymer clay master, I just had to see how she does this, turquoise is my favorite. well done tutorial- thorough, and easy to understand."

"Awesome tutorial. Deep. Thorough. Gorgeous. Inventive."

"Well worth the wait. Ms. Moseley is a perfectionist and leaves nothing to chance. Once you have mastered the basics she so aptly presents, you can roll on your own - there is no end to the possibilities with her techniques!"

"This new tutorial is nothing less than brilliant. I know I said that about the last one, and the one before that and the one before that, and the one before that... I'll try to come up with a different superlative before the next one comes out."

"Brilliant and just what I've been looking for to get my creative mojo back, thank you! Excellent instructions and lovely clear photographs; I was able to understand the method with just a few minutes of reading. And the list of the materials and skills that are needed plus the resource links are both very clear and really helpful."

"I am a first time customer, I had been hearing your name and how well written your tutorials are and had to get the new one and see for myself. I was not disappointed.
Learn more about the shop and process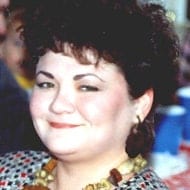 Lynda Moseley
Polymer Clay Tutorial ENGLISH ONLY Pdf Format - Masterful Faux Made Easy
---
Listed on Feb 22, 2017
18964 views