This handmade lamp finial is a great conversation starter. It is made from a fully decommissioned (i.e. harmless) .44 Remington Magnum pistol cartridge. It fits the screw on top of most lamps (1/4" diameter).

Dimensions: 1.6" high, .44" diameter

It is polished to a high gloss, and spices up dull lamp fixtures. It makes a great gift for the outdoorsman, hunter, sportsman, and for someone who has everything.

Made by hand in Montgomery County, Texas... by a 9th grader. Ships by First-Class US Mail.

------------------------------------------------------------------------------------------------

Frequently Asked Questions:

1. What if my Bullet Finial won't fit the threads on the lamp I have?
One option is to replace the lamp harp. This is the bowed metal rod with the screw on top. While our Bullet Finial is made using the most common thread type, there are some lamps using a smaller thread size. You can simply replace the existing lamp harp (Lowes or Home Depot) for around $5.

2. What if I want to put it on a lamp without a lamp harp (threaded top stud)?
The same option above works in many cases. Buy a $5 lamp harp, which normally comes with a "saddle". Then just slide the saddle over the ring near the bulb socket. Add the harp, and you're ready to go.

3. What is the brass washer for?
Some lamp shades have a larger hole in the top ring. You can use this so the Bullet Finial fits more evenly when it is screwed down.

4. How do I keep it polished?
If you notice any tarnishing or lack of shine, you can simply use a dab of metal polish. Turtle Wax or Blue Magic metal polish or most any brand of brass polish. Remove the Bullet Finial, apply a dab of polish with a finger or cotton cloth, then buff it off after it dries a bit.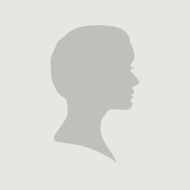 Jack Edwards
Listed on Mar 8, 2015
937 views