The Printable MOM PLANNER! This household binder is packed with printables! 147 printable pages in total to choose from! Print only the pages you need to create a one-of-a-kind planner. Updated for 2017/2018!
SEE IT ALL!
Check out this blog post for more photos + info: http://bit.ly/LUppI4
------- [ OTHER VERSIONS ] -------
The Mum Planner:
http://etsy.me/2j2r7cW
Household Binder:
http://etsy.me/2jFjlJl
------- [ FORMAT ] -------
paper size = Letter 8.5" x 11"
format = single-side printing
not placed in order
non-editable
Help Resizing Pages: http://bit.ly/1nPHwiQ
FREE Printables: http://bit.ly/1j6nUAU
------- [ REVIEWS ] -------
"I'm putting this together as a gift for my mom and it's extraordinary! So detailed, and covers every part of life I can imagine. Even though I'm not a mom, I want to make a binder for myself with these!" - Vanessa
"Downloads worked wonderfully, pages print great. I am loving putting a binder together with everything in one place, instead of the several little notebooks I'm now using." - Pearly and Jessica
------- [ WHAT'S NEW? ] -------
Expanded Sections:
- 5 cover designs!
- 2017 AND 2018 Quick Reference Calendars
- Kitchen Inventory printables added to the Menu section
- More Cleaning printables including a 15 and 30 Minute Quick Pick Up Routine
- ALL of my financial printables instead of just 3!
- Children's Clothing Size Cards
- NEW School Section to organize school info
- NEW Fitness Section- 7 pages to help you get healthy
- Updated Blog Section
- More Lists!
------- [ PACKAGE INCLUDES ] -------
COVERS & DIVIDERS (22 pages)
* 5 Colorful Cover Designs, unpersonalized - Gray Stripes, Bold Stripes, Floral, Confetti and Ogee Patterns!
* Divider Tabs and Spacing Guide!
* Divider Pages for each section!
Check out this post on my blog for Step-by-Step divider page assembly: http://bit.ly/1kG86az
* Index Page
1. PLANNING ( 19 pages)
1. 2017 Quick Reference Calendar (2 pages) - year on 2 pages!
2. 2018 Quick Reference Calendar (2 pages) - year on 2 pages!
3. 12 Month Calendar Undated (12 pages) - Can be used year after year!
4. Mom's Daily Planner - Plan your day, keep track of goals and make notes!
5. Mom's Weekly Planner (2 pages) - A 2 page spread, Mon-Sun with Notes, Goals, To Do and Meal Planning Space!
2. HOME (7 pages)
6. Master Home To Do List - A checklist divided by room!
7. Home Maintenance Checklist (3 pages) - A detailed checklist to keep your home in working order!
7. Project Planner - Plan projects, sketch ideas and make a list of supplies needed!
8. Auto Maintenance Log - Record all of your auto maintenance activities!
9. Password Log - Keep track of online accounts and important passwords!
3. MENU (9 pages)
10. What's for Dinner? + Grocery List - Plan your week's meals and make a grocery list of all the ingredients you'll need!
11. Recipe Sheet - A simple sheet to keep track of recipes!
12. Favorite Recipes - A running list of all your favorite recipes and where to find them!
13. Recipes To Try - A list of things you'd like to try and where to find them!
14. Weekly Meal Planner - Plan an entire week's worth of meals on one page!
15. Kitchen Inventory- Keep a running list of everything you have in stock!
16. Kitchen Inventory Fridge
17. Kitchen Inventory Freezer
18. Kitchen Inventory Pantry and Cabinets
4. CLEANING (9 pages)
19. Weekly Cleaning Schedule Checklist - A bright schedule of your weekly cleaning tasks!
20. Spring Cleaning Checklist (3 pages) - A detailed checklist to tackle spring cleaning head on!
21. 2 Chore Charts (2 pages) - A colorful, fun way to track and reward your children for helping out!
22. Daily/Weekly/Monthly Cleaning Checklist - organize your cleaning schedule!
23. 15 Minute Quick Pick Up Routine Checklist - tidy up quickly!
24. 30 Minute Quick Pick Up Routine Checklist - tidy up quickly!
5. MONEY (8 pages)
25. Monthly Budget - Keep track of your budget and avoid overspending! 2 months per sheet!
26. Savings Log - A yearly log to keep track of all the money you've put away!
27. Debt Payment Tracker - Keep track of multiple debt payments for the entire year!
28. Bill Pay Tracker - Keep track of a single bill or payment including confirmation numbers!
29. Bill Pay Checklist - Be sure that you've paid your bills for the month!
30. Daily Expense Tracker - A calendar page to record your daily spending!
31. Donations Tracker - A yearly log to record any donations you've made!
32. Gift Tracker - Keep a log of the money you've spent on gifts!
6. FAMILY (12 pages)
33. Family Personal Info - All of your family's most important information in one spot!
34. Clothing Size Cards (2 pages) - 2 styles to keep your children's size info with you or give to Grandma!
35. Important Dates Perpetual Calendar (6 pages) - A list of all the important occasions for family and friends!
36. Babysitter Info - Leave important information for your sitter!
37. Petsitter Info - Formatted just like the babysitter sheet for your furry ones!
38. House Sitter Info - Important information and numbers for your house sitter!
7. SCHOOL (5 pages)
39. Important School Info - Keep all your important school numbers and information in one place!
40. Class Schedule - Mon-Fri schedule to keep track of where your kids are during the day!
41. Classmate Contact Sheet - A handy place to keep classmate contact info and parent names!
42. Weekly School Activities - A schedule to keep track of your child's extracurricular activities!
43. Reading Log - Keep track of your child's reading, includes pages and time!
8. HEALTH (5 pages)
44. Insurance Information - Important medical and dental insurance information!
45. Family Medication Info - Keep track of each family member's medications!
46. Pet Health Log - A log of all your pet's immunizations, tests and results!
47. Pet Medication Tracker - Don't miss a dose!
48. Blood Pressure Log - Record your blood pressure!
9. FITNESS (7 pages)
49. Weekly Workout Schedule - Create a workout schedule with this colorful planner!
50. Progress Chart - Track your weight, body fat and measurements!
51. Daily Calorie Tracker - Record what you ate each day and add up your calories!
52. Daily Calorie Tracker in full color - A more colorful version!
53. Calorie Reference Sheet - Write down nutrition info for foods you eat regularly so you don't have to keep looking it up!
54. Exercise Log - Record your daily workouts!
55. Fit Mama's Exercise Log - Record your daily workouts!
10. BLOG (3 pages)
56. Weekly Blog Schedule - A bright, weekly blog schedule, Mon-Sun!
57. Blog Post Planner - Plan your next post! Ideas, In Progress and Completed!
58. Blog Improvement Ideas - A fun sheet to make notes of all your great ideas!
11. GARDEN (6 pages)
59. Outdoor Project Planner - Plan, make a list and accomplish your outdoor project!
60. Garden Planner Grid - Sketch your garden plans!
61. Gardening Inventory (4 pages) - Make a list of all your gardening inventory by category: annuals, perennials, fruits & herbs, vegetables, trees, shrubs, equipment and supplies!
12. TRAVEL (2 pages)
62. Vacation Wish List - Your family's vacation wish list! Where would you like to go?
63. Packing Checklist - A categorized packing list- forget nothing!
13. NUMBERS (28 pages)
64. Contacts Sheets A-Z (26 pages) - A contact sheet for each letter of the alphabet! Print as many as you need!
65. Emergency Numbers - One place for all emergency numbers! Two versions- one page has "In Case of Emergency Call 911" at the top of the page and the other has a blank space so you can write in your emergency number for everyone outside the US.
66. Important Household Numbers - One place for all important household numbers such as plumber, HVAC, schools, etc!
14. LISTS (5 pages)
67. To Do List (half sheet lengthwise) - A simple 'to do' checklist!
68. Ideas and Notes Lined Page - A simple, lined sheet to jot down your thoughts!
69. Shopping List (half sheet lengthwise) - A small, simple shopping list!
70. Grocery List Simple - A simple grocery checklist!
71. Grocery List with Categories - A grocery checklist organized by section!
**This package contains 147 pages! Separately these printables would cost over $250, but when you buy The MOM Planner you get all of them for only $30!!! A great VALUE!**
------- [ MORE INFO ] -------
More about this planner on my blog: http://bit.ly/LUppI4
Questions? Send me a convo!
------- [ SHIPPING ] -------
Instant Download! Once payment is received you will receive your planner instantly via Etsy.
Personalized items will be emailed in 1-2 business days.
Download from your Purchases Page:
http://etsy.me/1mTtizD
Troubleshooting Digital Downloads:
http://etsy.me/1DscmGH
✽ PLEASE NOTE ✽
- This listing is for digital PDF files- no physical product will be shipped to you.
- Due to the digital nature of this product all sales are final.
- Print on regular Letter Size paper.
- These files are saved in PDF format and are not editable.
- Files are compressed into ZIP files.
- Colors may vary by monitor/printer.
------- [ FOLLOW ME ] -------
INSTAGRAM: http://bit.ly/2ighDZI
FACEBOOK: http://bit.ly/2ighDZI
PINTEREST: http://bit.ly/2igcjWh
♥︎ Thank you for visiting!
Nicole
Back to My Shop >
http://www.CleanLifeandHome.etsy.com
Learn more about the shop and process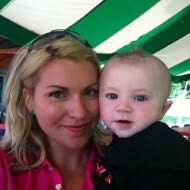 Nicole Bielski
Frequently asked questions about CleanLifeandHome
Home Management Household Binder, Printable Planner, The Mom Planner - INSTANT DOWNLOAD - Household Binder with Covers
---
Overview
Handmade item
Holiday: Mother's Day
Instant Digital Download: 5 ZIP included
Feedback: 2391 reviews
Favorited by: 3282 people
Shop similar items from sellers around the world