IMPORTANT
When describing and designing my gemstone jewelery, I refer to the historic 'meanings' attributed to each stone, and the symbolism and stories that have evolved around each shiny rock throughout the course of human history, for example diamonds have come to represent eternal love, and are often used in engagement rings for this very reason.
Please be aware that the properties mentioned in this listing relate to folklore, and spiritual or traditional metaphysical beliefs, and are for entertainment purposes only. They are not intended as any sort of medical diagnosis or treatment, and should NEVER be used to replace the advice or treatment of your medical practitioner.
If you have concerns about your physical or mental health, please consult your doctor, dentist or hospital immediately.
Most women will understand the pain and misery that can be associated with those dark days of each month just before and during your period.
Some women are unfortunate enough to suffer quite badly from PMS/PMT, with many different symptoms ranging from unexpected mood swings, bouts of emotional meltdown, general irritation, bad temper and overwhelming distress.
You may become clumsy, accident prone, and behave irrationally (and woe betide anybody who dares to suggest that you're suffering from PMS!)
As if this weren't enough, once your period arrives, it can be accompanied by nausea or even actual sickness, headaches, backache and the pain of abdominal cramping.
The gemstones used have all been long associated with the female, buzzing with feminine energy and healing, and their healing properties are described below.
Moonstone: has a powerful effect on the female reproductive system, regulating the menstrual cycle and balancing hormones. It alleviates the physical symptoms and discomfort associated with menstruation, eases backache, nausea and painful cramping. Moonstone also calms the rollercoaster of emotions that beset us at this time, and eases mood swings.
Rose Quartz: Regulates hormones and help to calm irrational fears, worries and concerns that arise as a result of heightened emotions at this time of the month. Another crystal to ease menstrual difficulties, mood swings, pain and discomfort. It also helps to reduce water retention and bloating.
Citrine: A hormone regulator, which can help when you feel your emotions and moods are all over the place. It is helpful for easing symptoms such as painful periods, and alleviating the heavy fatigue that many women feel at this time.
Chrysocolla: alleviates muscle spasms and cramps, so is particularly recommended for women suffering PMS and menstrual cramps. It calms and soothes thoughts and feelings, reducing anxiety and helping to prevent emotional outbursts when you are feeling vulnerable.
Labradorite is used for calming fears and provoking creativity. It can be used to treat colds and other lung infections, lowering blood pressure and balancing out severe PMS symptoms. Labradorite is beautiful and versatile gemstone that can assist with emotional and spiritual healing as well
Garnet: eases the pain of abdominal cramping and low backache common with menstruation. It also helps to even out the menstrual flow, and lighten very heavy periods.
Carnelian: reduces abdominal pain and cramps, allowing you to feel more comfortable. It also helps to energise you, as it alleviates the overwhelming fatigue often suffered by women during their period.
Wearing this PMS bracelet every day can help to prepare your mind and body for your period, as it helps to regulate your mood, lift your dark cloud and ease the pain and misery when the calendar moves around to that dreaded time again.
Creating Your Bracelet
Each healing bracelet consists of semi precious gemstone beads, with spacer beads defining each group of gemstones.
I generally use Swarovski types pacers, as the multi faceted nature of them reflects and augments the healing energy, although should you prefer, small silver plated or hematite spacers can be substituted, or omitted entirely, just let me know when you place your order.
Throughout the process of creating your bracelet, I will be in contact with you to check your exact requirement, I want you to be as happy with your bracelet as possible
I have recently had issues with elastic breaking on the stretch bracelet. There is always a risk of this, particularly if bracelets are worn daily, in the shower etc. However, I am unhappy about letting my customers down due to breakages, despiie my guarantee that I will restring broken bracelets.
I am currently unable to source an elastic strong enough for my requirements, that will thread into the tiny drilled hole in a gemstone bead.
To this end, I shall no longer be offering elasticated bracelets (unless specifically requested).
Your bracelet can be made in one of two ways to suit your preferences and lifestyle. Please read the descriptions below then select your choice from the drop down menu either by size required, or the one sized memory wire.
Option1
Your bracelet can be created using a single coil of memory wire, which keeps its more rigid circular shape, and gives a look rather like a bangle. It gives a very delicate, dainty look to the bracelet, and is probably more suited to a female wrist.
This bracelet will fasten with a toggle, magnetic or lobster clasp with extender chain.
Due to the pre-set diameter of the memory wire, this bracelet comes in just one size that expands to fit your wrist, but can be adjusted with the aid of a small extender chain.
Option 2
Your bracelet can be made on non stretch beading thread, with a lobster
claw or toggle closure. These bracelets are adjustable, but can be made to fit perfectly.
Prices vary according to size, as larger bracelets require more gemstones.
The following sizes are available from the drop down menu:
Lady S: 6.5"
Lady M: 7"
Lady L: 7.5"
Lady XL: 8"
Male S: 7.5"
Male M: 8"
Male L: 8.5"
Male XL: 9"
To finish off this bracelet, a charm of your choice will be added.
Perhaps you would like a tiny peace charm, or a butterfly that represents growth as it emerges from a cocoon into the sunlight, or perhaps you have another symbol that is meaningful to you.
Please select your choice of charm from the drop down list, or, if the charm you require is not listed, select "own choice" and follow this link to see the full range of available charms
https://www.etsy.com/uk/listing/227397686/add-on-charms-for-purchased-bracelets?ref=shop_home_active_1
Once you have found the charm you would like, convo me its number to let me know your choice.
*You do not have to pay extra
for this first charm, it is included in the price of your bracelet*
If you would like an additional charm, you can purchase your choice as an "add on" from the same page, where instructions can be found.
Don't worry if it seems rather complicated, just contact me and I'll help you through the process!
A last boost of Reiki Energy, and it will be on its way to you, along with a personalised information card and leaflet.
Unlike some unscrupulous or often uninformed sellers, I will never use synthetic or imitation gemstones in my jewellery. Consequently, I am sometimes unable to source specific genuine gemstones (eg Malachite) at a price that will not impact greatly on the cost of your item. In these cases, rather than use synthetic or imitation stones, I use alternatives with similar properties.
Occasionally, a few very pale gemstones are colour enhanced, which does not affect their meanings and properties.
You can be assured that when you purchase gemstone jewellery from Magic Mixes, you will be receiving the genuine article!
** Every item in my shop is custom made to order, exactly to your requirements. Please be aware that this means an order can take up to 10-14 days to create, before shipping. **
Please Note:The healing properties mentioned in this listing relate to folklore and metaphysical beliefs, and are not intended to replace the advice or treatment of your medical practitioner.
If you have concerns about your physical or mental health, please consult your doctor, dentist or hospital immediately.
Learn more about the shop and process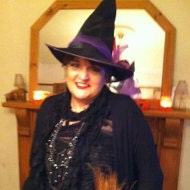 Welsh Witch
Frequently asked questions about MagicMixes
PMS & Period Pain Bracelet
---
Overview
Handmade item
Materials:

Chrysocolla, carnelian, Semi precious gemstones, crystals, Moonstone, rose quartz, garnet, Elasticated

Made to order
Ships worldwide from

United Kingdom

Feedback: 163 reviews
Favorited by: 45 people
Listed on Sep 30, 2016
476 views