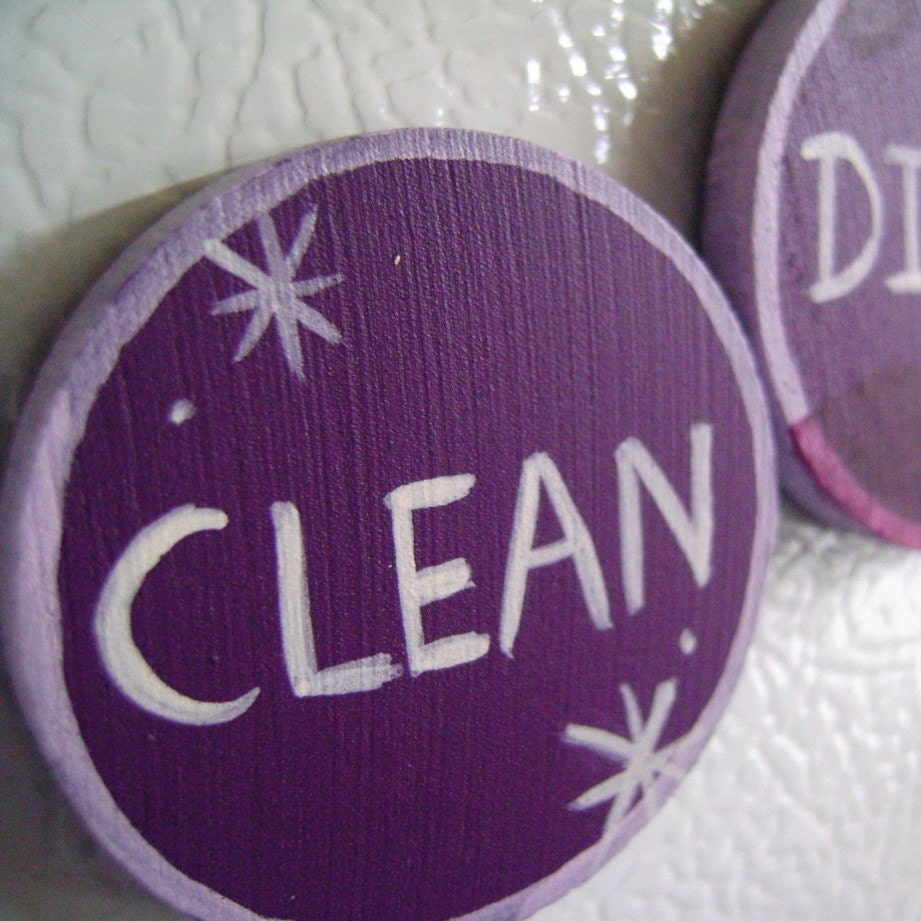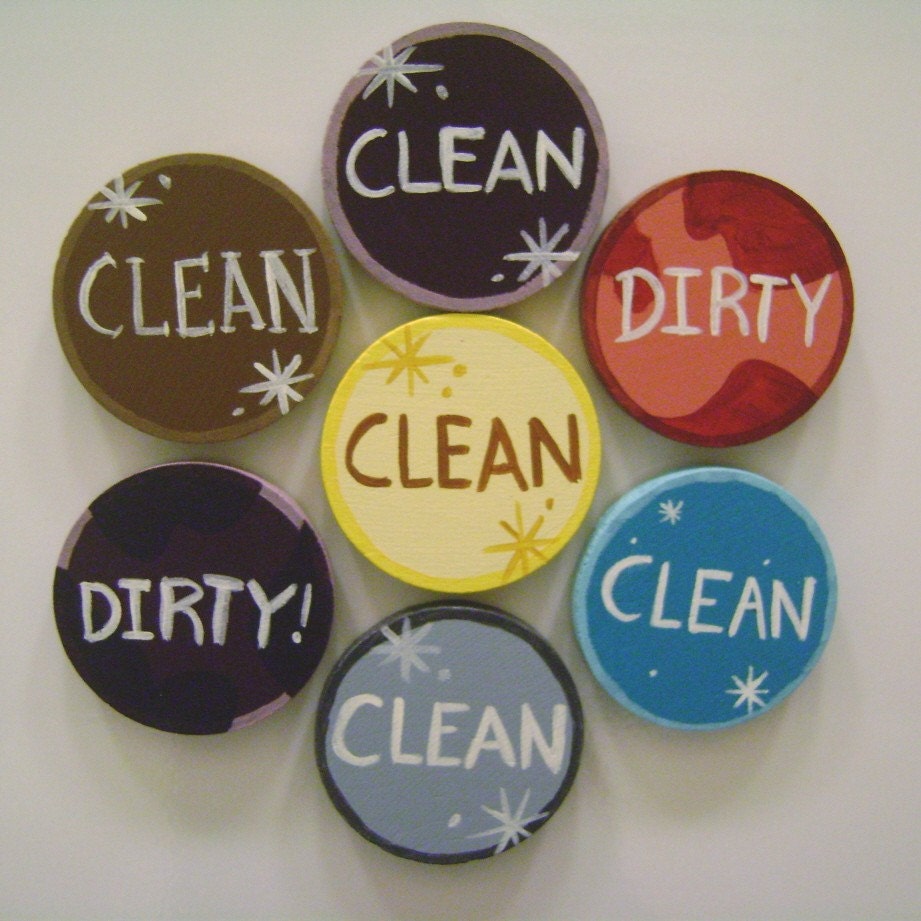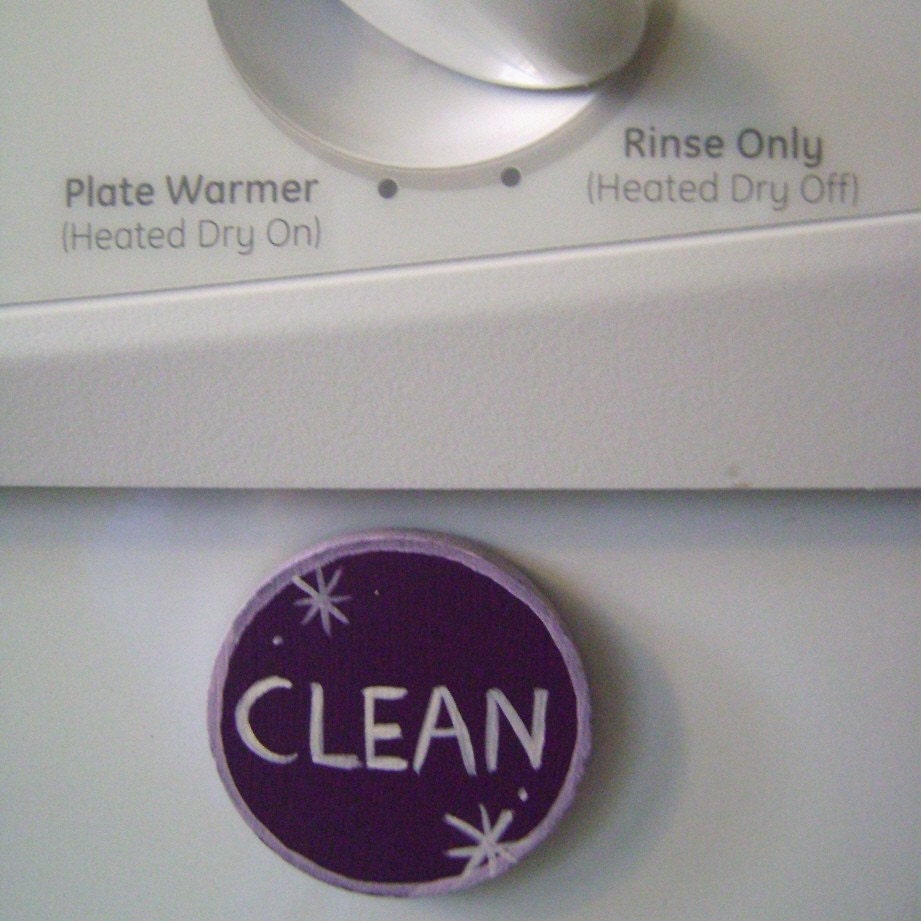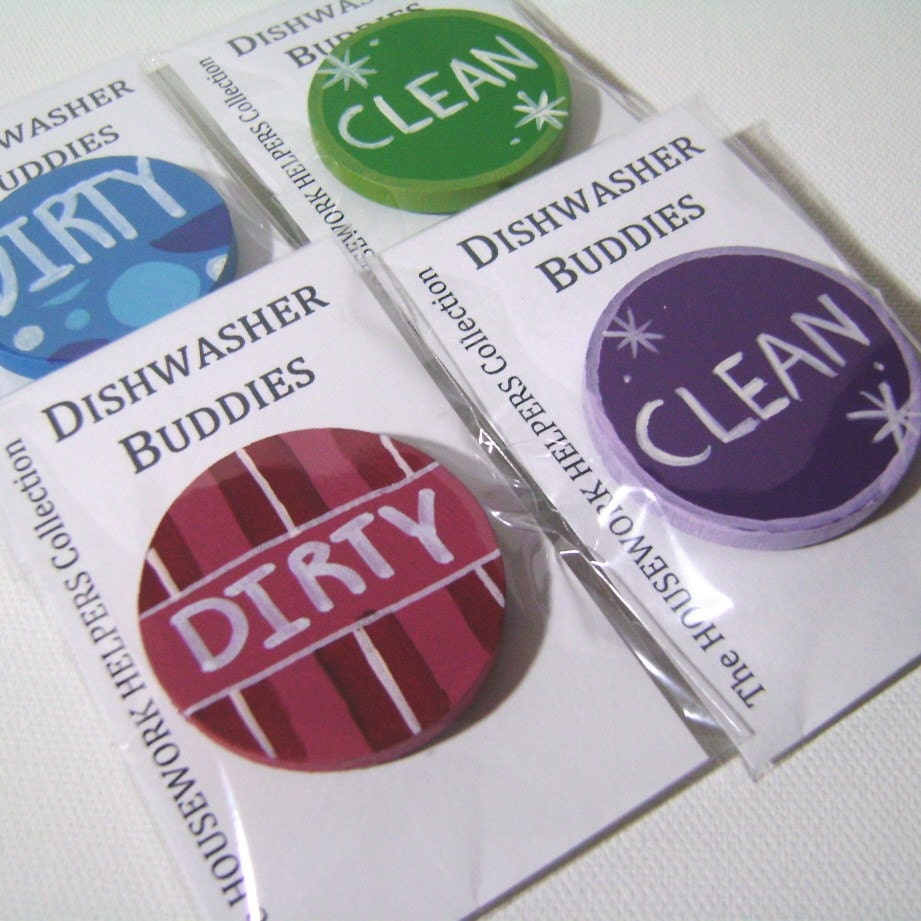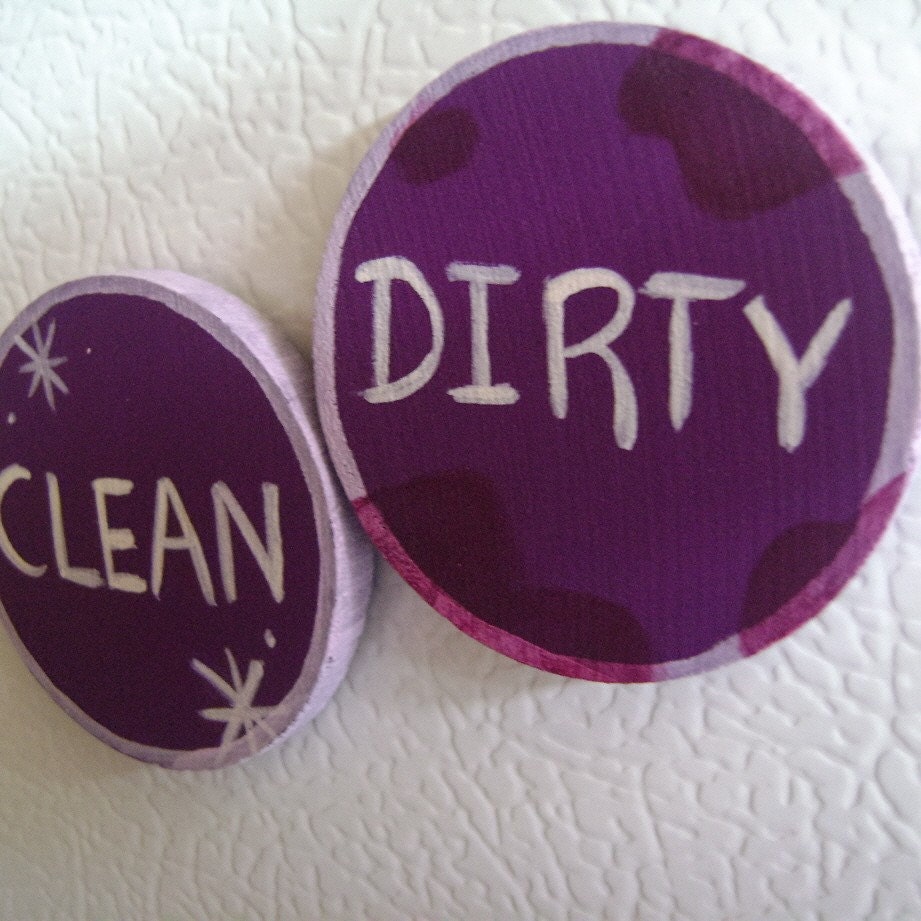 Has your roommate or husband ever tried to help around the house by doing the dishes only to load the clean dishwasher with dirty dishes? I know that my husband did this once or twice, until I made what we fondly call our dishwasher buddies! I no longer have to worry about that happening again when we use these two magnets; my husband absolutely loves them!

Each Dishwasher Buddy set is hand painted and is 1 3\/4 inches in diameter.

The Dishwasher Buddies are available in a variety of colors and special orders are welcome.
Dishwasher Buddies - Purple
---