The fresh scent combination of Rosemary and Peppermint Essential Oils in a sulfate free and detergent free solid shampoo bar. Created with hair loving ingredients to clean and nourish your hair and scalp. Shampoo bars are very similar to cold process soap bars, but formulated with specific ratios of oils and butters to create a generous amount of lather while removing dirt and build up from the hair and scalp. Added panthenol (Vitamin B5) and silk protein helps improve the hair structure and add lustre and shine. This shampoo bar has no added color and enriched with essential oils of peppermint and rosemary.
This shampoo bar has added Argan Oil and Babassu Oil for all of their hair loving properties.
This shampoo contains no artificial cleansers or lather enhancers (Sulfate Free) and will not strip your hair of its natural oils leaving it clean and healthy. Gentle cleansing to remove dirt, excess sebum without stripping the hair. This shampoo bar will leave your hair soft and silky.
Created from scratch using the cold process method and formulated for hair care.
Benefits of using a Shampoo Bar:
- Mostly biodegradable product with minimal packaging
- Great for traveling as they do not leak or spill.
- No synthetic detergents or surfactants (sodium lauryl sulfate or SLS, sodium laureth sulfate or SLES) - Sulfate Free
- Gentle ingredients that do not strip hair and scalp of natural oils
- Long lasting
Net Weight each bar 3.5 - 3.7 ounces.
Shampoo bars are sold individually.
Listing is for one (1) bar.
Bars measure approximately 2 7/8 " x 2 7/8" x 1"
Please note that a few bars from this batch have a slight dent as indicated in the images.
Packaged in eco-friendly filter paper that allows the shampoo bar to breathe.
To use: Thoroughly wet your hair with warm water. Lather a bit of the shampoo in your hands then take the bar and massage at the top of the head while water is still soaking the hair. Remove head from the water stream and continue to massage lather into your hair allowing the lather to work down into the length of your hair. Set the bar aside once a good lather has been achieved and continue to massage scalp and hair until desired amount of lather is achieved. Some bars will lather more than others. The amount of lather is not an indicator of cleansing effectiveness, but most people like a good, fluffy shampoo lather. Rinse thoroughly and repeat if necessary. Follow with conditioner of your choice if necessary.
Some users with hard water find a weekly rinse with diluted Apple Cider Vinegar beneficial when switching to shampoo bars. Mix 1 part ACV with 9 parts water into a pourable or spray bottle. After shampooing, pour or spritz ACV rinse over hair and evenly distribute then rinse with warm water. Keep away from eyes. Condition as usual.
Ingredients: Water, Babassu Oil, Argan Oil, Castor Oil, Olive Oil, Sodium Hydroxide, Avocado Oil, Shea Butter, Cocoa Butter, Panthenol, Silk Amino Acids, Rosemary Essential Oil, Peppermint Essential Oil
Please note: Shipping cost is determined per individual item and all shipping overages on multiple item orders will be refunded. Once your order is received, shipping will be recalculated based on the actual weight of the shipment and adjustments and refunds will be made if necessary.
Soap/shampoo bars are sold individually.
Listing is for one (1) bar.
More bath and body products from Alaiyna B. Bath and Body can be found:
http://www.alaiynabsoaps.etsy.com
Learn more about the shop and process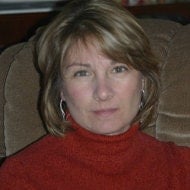 Faith
Frequently asked questions about AlaiynaBSoaps
Shampoo Bar with Rosemary and Peppermint Essential OIls - Sulfate Free Hair Care
---
Listed on Feb 27, 2017
914 views