It's an oven, it's a slow cooker, it's a cooler!

The "oven" doesn't actually generate the heat. It just retains the temperature of the pot that's placed inside.

Benefits of My Wonder Oven:

* 100% cotton.
* Double stitched to ensure no beads leak out.
* 3 mm virgin polystyrene beads retain temperatures better than larger beads
* Stuffed with 10 gallons of beads to make it "floppy." It works just as well as the overstuffed variety and takes up less space. Also allows a variety of pan sizes.
* Can be washed in an energy efficient washer that tosses (not agitates)
* Can be used alone or placed in a box or 18 gallon tub.
* This slow cooker can travel with you. No electricity needed.
* Also great for transporting frozen or cold items.
* Made in the USA
* Shipping is included in the price.

Actually, the possibilities are endless. Boil the ingredients for your favorite recipe (chili is a good place to start) at home for just 10-15 minutes, place it in My Wonder Oven (which you'll want to place inside a box or tub for travel) and let it cook while you're at the game. It will be cooked and piping hot when you open it, and you don't have to worry about burning the food. What could be easier?

If you're looking for a way to prepare nutritious meals without having to have a constant source of energy, this is the answer, at the most affordable price. Just 10-15 minutes of boiling on the stove and once you put your pot into My Wonder Oven, you can forget about it. Go about your day and spend time on something more fun than watching over your stove.

Visit http://www.preparedineveryway.com for more details.
Visit http://www.myfoodstoragecookbook.com for recipes.

My Wonder Oven will be shipped from Conroe, TX 77306 via USPS through my Etsy account. A package this size (16x16x15) going through the post office shows travel time of 2-9 days.

I shop for high quality fabric at a price that's affordable for both of us. For that reason, I just don't have a big enough selection from which to shop. If you have a color preference, please state that when you submit your order and I'll do my best to accommodate. I try to pick the prettiest fabrics available, but just remember that this isn't an item that's going to be sitting in full view of everyone who comes into your house. You'll probably be keeping it in a box in a closet until you're ready to use it. I believe my cheerful fabrics will make you smile while you're using it, but honestly, it's something you'll be using to cook, warm, and cool your food. I hope you understand.

Available in solids:
Medium Blue
Turquoise
Gold
Deep red
Cherry Red
Plum

Or

Deep red rooster
Black and white contemporary
Gorgeous prints that coordinate with solids above


Please request your preference.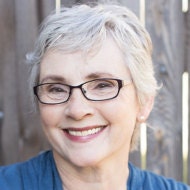 Joyce Pierce
Listed on Feb 12, 2017
4144 views