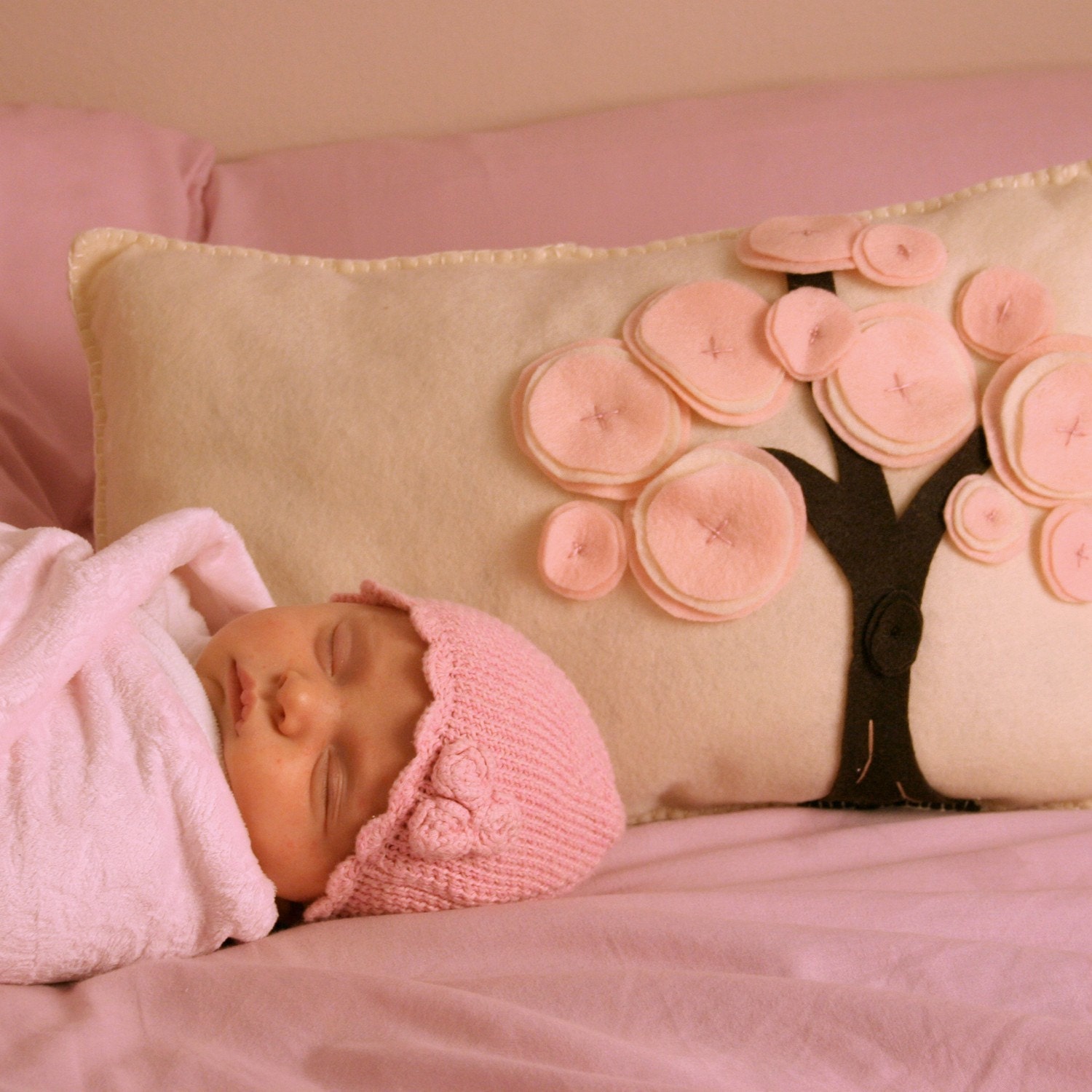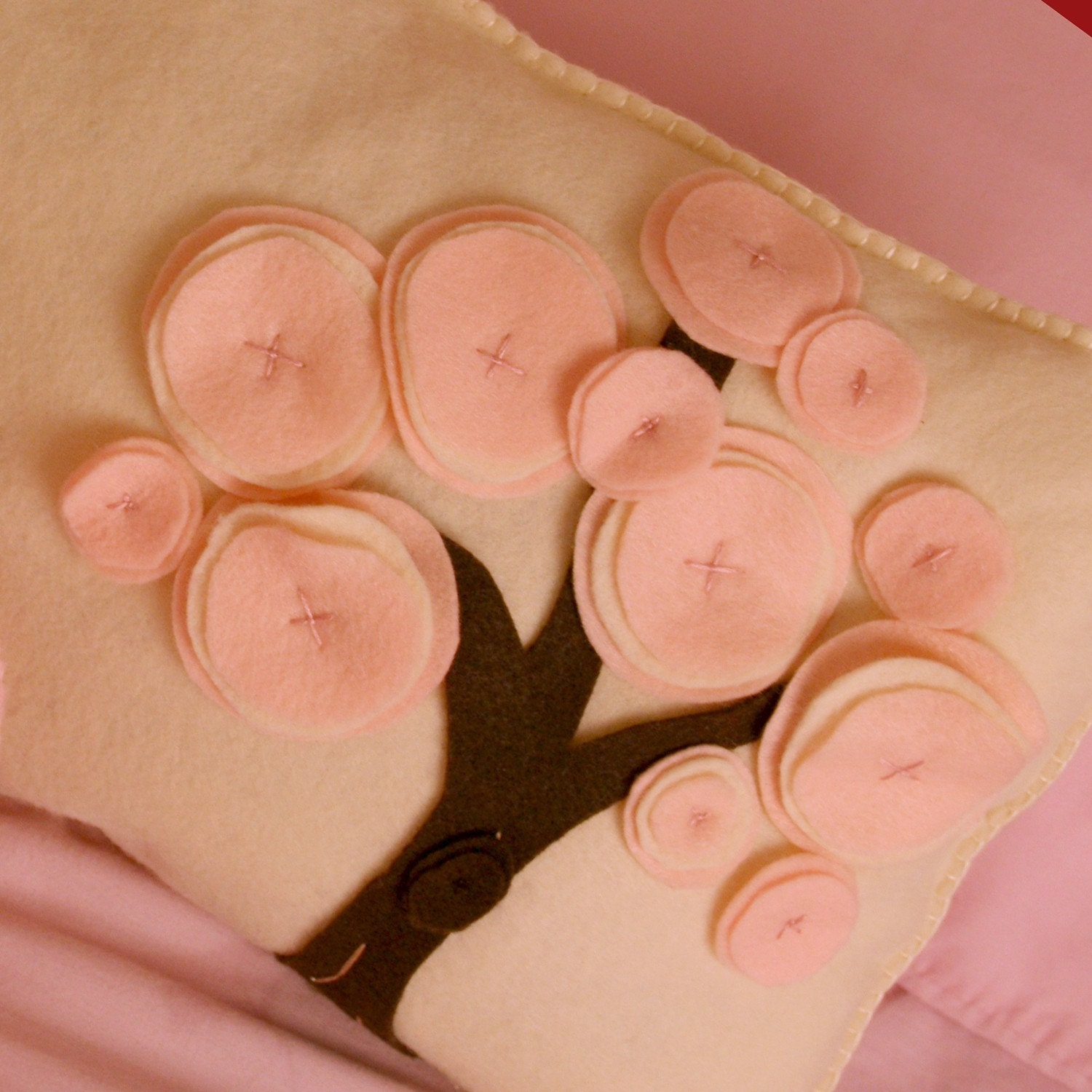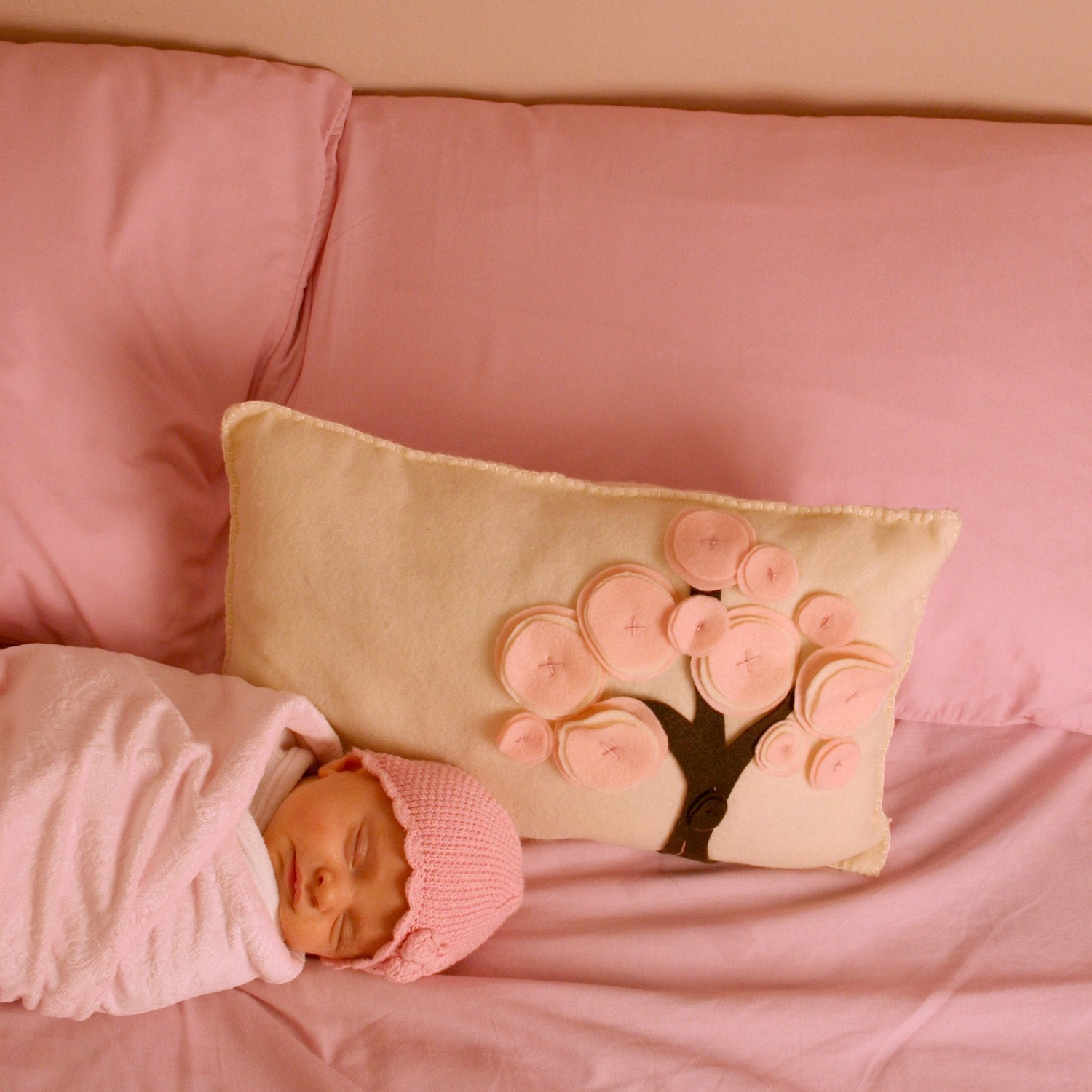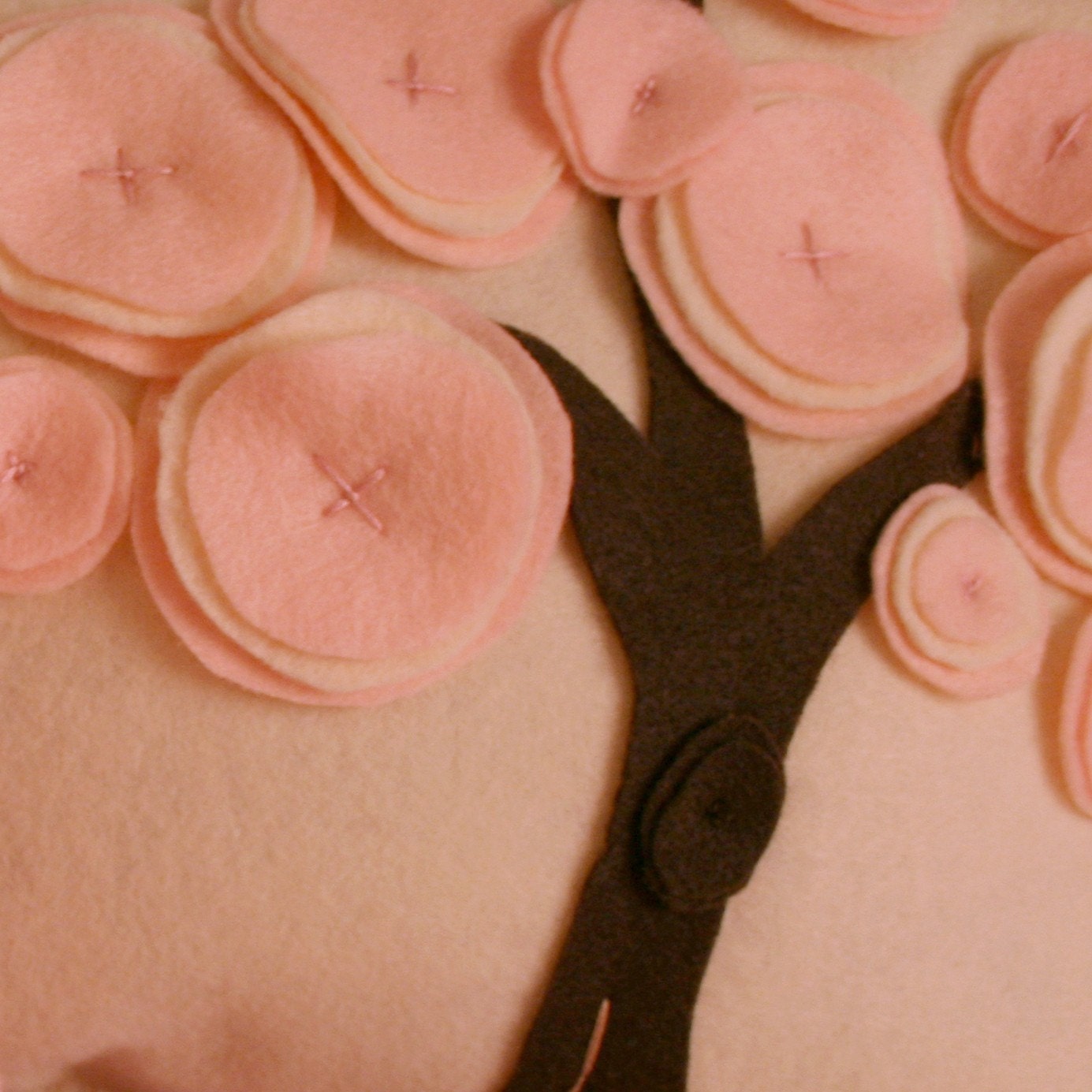 This sweet pillow if perfect for your little girl's nursery decor, the powder pink cherry tree blossoms accent any girly room and add just the right touch of charm.

Each pillow is unique, the pillow pictured is not the exact one you will recieve, but is the same design. This particular one is partially hand sewn and partically machine sewn (edges & tree trunk).

This pillow is made out of felt. It is not meant to be washed. The pillow is aproximatly 16"x8" and just the right size to decorate a little bed.