Book value on this deal is $4.00

In my continued offering of original vintage circus items comes these fun clown toys. Basically when you went to the Barnum & Bailey Circus events in the 1970s and interacted with clowns then you may have received one of these jumpers.

Here is how the clowns used them and how they work. You push down one side and the suction cup creates a seal and the spring is locked for about 3-6 seconds. Then the pressure makes the rubber seal release and the plastic device shoots into the air anywhere from 2 to 3 feet.

Clowns used to put them in their hands and then would have them pop into the crowds. They stopped this after a few years. Liability was a word that most clowns did not have to consider!

You get a random ONE of these jumpers.

They should work fine. If the rubber seems a bit un-cooperative then place your finger and rub the end of the rubber cup. Can also apply small amount of spit so I have heard.

Due to the age, some of the suction cups come loose a little or the device may have one come off but I have played with several and have always been able to just push it back on and have some more fun. If this is an issue, then please do not bid. I also recommend jumping on carpet since hard surfaces can make the ends loose or may bend the device when they hit the ground. Dogs freak with these and kids squeal!

BACKSTORY:
I recently acquired these from a guy that used to order them for Barnum & Bailey Circus and once they stopped later in the 1970's, they let him buy the remaining cases. They made 24 jumpers to a box. 12 boxes to a case. Seven clowns, 1 to 2 trains in the US at a time, one event a week. Roughly 7 clowns per show. All this meant they gave away on average of 3,276 of these per year. Thats about 11 cases a year. This guy kept 11 cases and over the last 20 years has used 2 cases for Halloween and his kids parties and school events!!! Now he has a garage to empty and I got them all so I can sell boxes or cases to anyone. Contact me for the BEST deal!

You are buying ONE of these jumpers.

Need a larger quantity? I can reduce price and give you a GREAT deal if you need more than one jumper!!!

Message me and I will add the EXACT quantity you need into my store. Thank you!
Learn more about the shop and process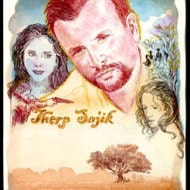 Therp Sajik
Frequently asked questions about therpsajik
1970s RINGLING Brothers BARNUM and BAILEY Clown Springing Action
Listed on Aug 26, 2016
928 views