I bundled many of my most popular busy bags into one, discounted collection.

Activities included address a variety of skills toddlers need and enjoy practicing: color matching, fine motor, hand eye coordination, numbers and counting, transferring, creative/critical thinking and so much more.

Included is everything you see in the photos:
★ Color matching caterpillars: Make the friendly, fuzzy caterpillars come alive by placing the correct color poms on his body. Six colorful caterpillars are printed on high quality card stock and laminated for durability.
★ 1:1 Correspondence Tray - Use the tongs to correctly match and transfer each pom to its cup in the tray - fine motor/counting skills.
★ Beads on a pipe cleaner- Match and lace the correct beads on to the pipe cleaners. Bright, colorful beads are fun for children to color match and lace.
★ I Know My Shapes: Six laminated shape cards match six pattern blocks perfectly. Explore each shape and learn its name – discuss lines, edges, points, colors and sides. Pattern blocks fit perfect on top of shape cards.
★ Colorful pad of paper, self sharpening pencil w/ eraser and stencils to trace. I always keep this busy bag in my diaper bag to pull out when we are at an appointment, church or on the go.
★ Rainbow Sticks pick up/drop in: A miniature, plastic container with color coordinated holes on the top and a bunch rainbow "sticks" pipe cleaners is a fun little game for children to play with. They dump all the pipe cleaners out, and then practice putting them all back in the container through the correct holes on the top. Perfect activity to keep in your purse or diaper bag to keep your little one busy on the go!
★ Colorful chains: Children practice linking these fun little chains together. You get 12 chains - three of each color. Create patterns, sort by color, practice more/less/bigger/smaller or simply make one long chain.
★ Jumbo nuts and bolts: You get 2 nuts and 2 bolts. Practice twisting the correct nut on to the bolt. Children are matching colors and shapes... twist, twist, twist! They are large and great for small hands to use.
★ Sea Creature Weaving – weave pipe cleaners in and out of a sea creature.
★ Ice Cream Scoop with Recipe Cards: Follow the "directions" on the laminated recipe cards to fill their ice cream bowls with the correct "flavors". For younger children who aren't ready for "reading" directions on a card, they simply love scooping their "ice cream" (poms) and putting them in their bowl… over and over again! Comes with spoon, ice cream bowl w/lid and laminated recipe cards. So much fun for pretend play!
★ Chunky foam beads: Large, foam beads are perfect for little hands to stack or lace on a string. My children love to make tall towers and lace them as well. You get 9 foam beads and 1 lacing string
★ Bears Busy bag: My kindergarten students always loved to use these bears! They are 1" tall, brightly colored and shiny. Match them to the pattern cards, and finish patterns as well. You get six bears and 8 colorful, laminated, card stock pattern cards.
★ Locking Cubes: Great for fine motor skills and patterns. They are high quality, plastic cubes that are easy for little fingers to snap and unsnap. They stick together nicely, but come apart easily. Follow the laminated pattern cards, match colors or simply make tall towers!
★ Popcorn Transfer: Tots love to pick up all the popcorn (cotton balls) with tongs and transfer them into the container. Yum!
★ Color matching felt popsicles - children are delighted to make "popsicles" by sticking the correct popsicle stick in to the felt pouch. My children like to make their popsicles and then pretend to eat them. Yum!
★ Animal 2-part Puzzles: 2-part puzzles are the perfect way to start teaching children about puzzles. Colors give them a clue, as they have to match the characters together. Printed on high quality card stock and laminated for durability.
★ Wiki Sticks – a very popular activity with toddlers and preschool age children. You get 1 pack of eight sticks and a pattern paper. They are bendable, cut-able and foldable rods that can be used to make shapes, letters, numbers and objects – anything they come up with! Always a hit and easy to take with you.
★ Sponge Shapes – great for in the bath or dry. Make buildings and tall towers with all sorts of sponge shapes! Perfect quiet time activity.
★ Lacing Cards – You get two lacing cards (choose theme from the drop down menu) and one lacing string.
★ Feed your animal buddy – an all time favorite at our house! Your child will be absolutely delighted to fill their pet's belly with poms. Choose your animal from the drop down menu.

The key to success with busy bags is having a variety of activities! I like to practice "I do, We do, You do" philosophy with my own children. I model it for them, then we do it together and then it can become an independent activity. It gets them so excited to see mom play with it too!

I then rotate my activities out on a regular basis. When they don't see a game for awhile, it is like a brand new toy when it comes out again.

Kit contains small pieces not suitable for children who put things in their mouths. Parental supervision advised.
Learn more about the shop and process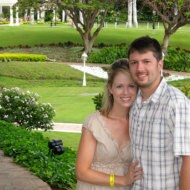 Michala
Busy Bags - 20 Toddler - Preschool - Discount Bundle of Children's Activities
---
Listed on Feb 4, 2017
2691 views