Korean Bujeok (sometimes spelled Pujeok, bujuk, or bujuk- 부적 符籍) are a traditional Korean good luck charm used to ward off ghosts and ensure good luck. Bujeok are a sheet of paper (I always use yellow) painted with crushed cinnabar. They feature various symbols which effect what the bujeok will be used for. Bujeok are indistinct from the Daoist amulets known as Fu (mandarin) or Hu (foo kien). Bujeok can be found in nearly every country in Asia, and the work not only as talisman, but also beautiful works of traditional art in their own right.
Bujeok have a variety of uses: they can be utilized to summon divine beings, to provide protection for a family, to enhance your business, to procure wealth, to improve a relationship, to curse an enemy, to improve the flow of your Chi, to stop a prolonged menstruation, to prevent a burglary, to ensure a healthy pregnancy, and a veritable host of other uses.
Shamans from various lineages have their own specific manner of creating and activating talismans and performing rituals, which are passed down from their ancestors. All bujeok that I sell are blessed with an incantation prior to being shipped.
The creation of Bujeok is a closely guarded secret which is never revealed to the uninitiated, as such they are consecrated. It is very important to note that Bujeok are deadly to the point that it can create damage, harm, madness and even demise when used against an enemy. I refuse to sell such items.
All my Bujeok are printed on Hanji Paper, which is the traditional handmade paper of Korea. It has been in continuous use since the first millennium BC. Hanji paper is made from the inner bark of the Paper Mulberry tree, through a process that leaves every individual fiber of the paper clearly visible. Cinnabar is the traditonal coloring agent of 'Chinese Red', and is one of the most expensive 'old style' pigments still in use today.
I offer Bujeok in 2 sizes with three possible variations. The typical size is 3 inches by 5 inches (9cm by 15cm), which is availble in traditional yellow, traditional yellow with a silver background, and finally gold infused, which is especially useful for dowsing. Finally, I offer a larger size, which is 5 by 7 inches, (15cm by 21cm). Please note that due to the handmade nature of hanji paper, it will have slight imperfections.
This listing is intended to serve as an introduction as to what bujeok are. They have inumerable uses, and I'm more than happy to create a custom bujeok for your needs. I'd like this store to serve as the very best place to buy bujeok online. This is the same as seen in the show "Lucky Romance" also called "好運羅曼史".
You can see the full collection of the Bujeok that I currently have for sale here:
http://etsy.me/1D3tAZQ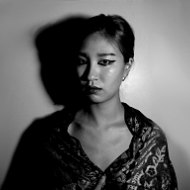 Bo Sal Lee
Bujeok Korean Talisman 好運羅曼史
---
Overview
Handmade item
Materials:

Crushed Cinnabar, Hanji Paper

Made to order
Ships worldwide from

United States

Feedback: 19 reviews
Favorited by: 6 people
Listed on Jan 16, 2017
1134 views