Choose from 48 different scents (select in the drop down menu):

A delightful concoction to add to your whole bath for a full on sensory escape or even to a simple foot soak to soak those aching feet!

For scent descriptions hover your cursor over the right side of the computer screen and open the menu tab for "Scent Descriptions."

Net weight 11oz.

How to use: Place 2-3 scoops under hot, running water and Immerse yourself and enjoy the beneficial mineral soak.


Ingredients: Epsom Salt, Dead Sea Salt, Dendritic Salt, fragance and/or essential oil, Polysorbate 20, colorant and/or botanicals.

Ordering: These are made to order, please allow for an extra couple of days of turn around time. I can typically fill the order within 3-5 business days, however if I receive many custom orders at once shipping can be delayed to a few additional business days.


**Please consult a physician prior to use if you have high blood pressure, diabetes, or are pregnant.**


Bathos (Lush type): Sensual violet, cedarwood, and lemon.

Briar Berry: An abandoned basket of juicy, vine ripened blackberries & raspberries laying in the summer sun.

Cardamom & Teakwood: Freshly ground cardamom on a backdrop of warmed teak.

Champaka: A spicy floral based on the Champaka flower. Clean, fresh, with exotic warmth.

Coconut Lemongrass: A fresh summer favorite! Bright lemongrass on subtle coconut.

Dragon's Blood: Broody, moody, smoky-sweet incense simmering on a charcoal censer.

Dirty (Lush type): A masculine blend of spearmint, sandalwood, and thyme. Clean, fresh, sexy, and perfect for the men in your life.

Eucalyptus: Eucalyptus to keep you breathing easy!

Fires at Midnight: Inspired by my favorite Jethro Tull song, Fires at Midnight features notes of wood smoke, heliotrope, damp moss, and a sweet waft of singed marshmallow and fallen leaves.

Honeysuckle: Traditionally used as a symbol for love and affection, honeysuckle also used to be grown around doors to bring the home good luck and to prevent the ills of the world from entering the home. Honeysuckle is a sweet and warm scent and brings to mind warm evenings and summer haze.

Honeysuckle & Jasmine: A redolent blend of jasmine leaves and sweet trumpet vines. Warm, floral, and inviting.

Jasmine: Freshly steeped jasmine blooms.

Lavender: Pure lavender essential oil

Lilac: Fresh spring lilac blooms. Delicate and feminine.

Lily of the Valley: A gorgeous, clean Lily of the Valley. Lily of the Valley is said to be a protective flower and its little bells ring when fairies sing.

Mandarin Oasis: Warm notes of orange and vanilla with a dusky sweetness.

Nag Champa: Traditional Nag Champa with notes of heady frangipani and exotic sandalwood. Slightly floral with soapy clean undertones.

Patchouli: Earthy and enveloping.

Pearberry - Limited Edition: Pears & Berries. Straight up BBW.

Rose Petal Jam: Young, tender rose petals muddled with juicy berries. (Rose Jam Lush Type)

Saffron & Cedar: Masculine, warm, dry notes of saffron with earthy cedar.

Smoking Jacket: A faint waft of sweet pipe tobacco on the air mingled with notes of citrus zest and acrid black tea. A delicate scent for the discerning individual.

Twilight Woods (type): A gorgeous dupe of the popular BBW fragrance. Cedar, musk, and sweet berries. Very exotic and seductive!

Unscented: For all of you sensitive individuals, no added scent.
Learn more about the shop and process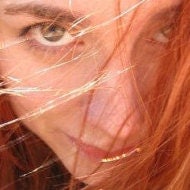 Sarah Frost
Mineral Soaking Salts: Choose your favorite scent! bath salts, salt soak
---
Listed on Jan 10, 2017
160 views