Money goes to a non-profit organization Oberturagroup.com
that helps educate poor children throughout the United States and beyond.
This is Fine and Performing arts education.

Black Onyx and yellow banded agate "Money drawing bracelet" Here is why!
Was programmed with the strong loving intentions to help obtain success in their endeavors to those who will wear this bracelet.

All natural stones,plus Swarovski crystals for accents.Fits most wrists best for 7-8 inches can be made customized sizes.Stretch and Glamorous.

Onyx is an excellent stone for releasing negative emotions such as sorrow and grief, and therefore brings good fortune and helps in recognizing personal strength. This black colored stone helps in relaxation, and in facing various challenges in life, especially if one suffers from a lack of life energy and exhaustion.

The color of onyx, apart from mostly being black, can be white, blue, gray or yellow. It always possesses a characteristic glow. The black specimens can be extremely shiny, with a sateen reflection. Some onyx specimens can be partly colored pink, violet or brown. Onyx stones often have bands of different coloration. Sardonyx is a variation of onyx where the bands are red or white instead of black.Notable occurences are in Brazil, Mexico, USA, South Africa, Madagascar and India

Yellow Agate strengthens heart, gives courage, harmonizes heart, throat and solar plexus, detoxifies system, reduces temperature, sharpens, sight, illuminates, gives balance, eloquence, vitality and joy, mellows, brings prosperity, raises self esteem, balances extremism, aids in reoxygenation of body, regenerates, protects from x-rays, strength, protection, support, aids upset stomach, lungs, depression, lethargy, throat, skin, tumor. Earth, For grounding & balance. For strength, protection and support. Aids strength and courage. Compels truth, promotes good manners, happiness, intelligence, prosperity, longevity, fertility, and good health. Assists in making and keeping friends, helpful to farmers and those interested in growing plants. Aid in restoration of energy, used in healing, and believed to bring wearer happiness, wealth, health, and long life. Increases ability to ward off self-induced anger and inner bitterness.

Hindu mystics believe that agate can help children overcome their fears, learn to walk earlier and maintain their balance. Set in a gold necklace, agate will quicken a sluggish metabolism. Place variegated and banded agate crystals under your pillow at night to relieve insomnia and bring good dreams.
Learn more about the shop and process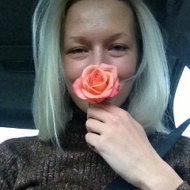 Lyena D.G.A
Listed on Sep 29, 2016
33 views