Money from these sales goes to a non-profit organization to support poor children throughout the world in their Fine and Performing arts education.

Stretch bracelet with unique one of a kind ceramic glass bead made in a kiln.
Amethyst beads,glass beads and Swarovski crystals from Austria.
This one is for a wrist from 6-8 inches,best fits 7-8 can be made smaller or larger as everything in the store.

Throughout history the special virtue of Amethyst has been that of preventing drunkenness and overindulgence. Ancient Greeks and Romans routinely studded their goblets with Amethyst believing wine drunk from an Amethyst cup was powerless to intoxicate, and a stone worn on the body, especially at the navel, had a sobering effect, not only for inebriation but in over-zealousness in passion. Catholic bishops also wore Amethyst in a ring to protect from mystical intoxication. Kissing the ring kept others from similar mystical intoxication and kept them grounded in spiritual thought.

Amethyst was also reputed to control evil thoughts, increase intelligence and render men shrewd in business matters. For travelers it was worn as a protection from treachery and surprise attacks, kept soldiers from harm and gave them victory over their enemies. It lent assistance to hunters in the capture of wild beasts and fowl, and was considered to be a powerful psychic stone of protection against witchcraft and black magic. Like other royal stones it protected its wearer from disease and contagion.

In the spiritual world, Amethyst provided a connection to the Divine. To the Hebrews, it was Ahlamah, the ninth stone in the breastplate of the High Priest, engraved with the tribe of Dan, as well as the twelfth foundation stone for the New Jerusalem. To the Egyptians, it was Hemag, listed in the Book of the Dead to be carved into heart-shaped amulets for burial. In Eastern cultures, it was listed in descriptions of sacred "gem-cities," "trees of life," and used in temple offerings for worship, and to align planetary and astrological influences. It was popular in rosaries and prayer beads, credited with creating an atmosphere of pious calm, imbuing a sense of mental peace and quietude.
In today's world, Amethyst is still a remarkable stone of spirituality and contentment, known for its metaphysical abilities to still the mind and inspire an enhanced meditative state. Its inherent high frequency purifies the aura of any negative energy or attachments, and creates a protective shield of Light around the body, allowing one to remain clear and centered while opening to spiritual direction. Amethyst stimulates the Third Eye, Crown and Etheric Chakras enhancing cognitive perception as well as accelerating the development of intuitive and psychic ability. It initiates wisdom and greater understanding, and is a stone of comfort for those grieving the loss of a loved one.

Amethyst's ability to expand the higher mind also enhances one's creativity and passion. It strengthens the imagination and intuition, and refines the thinking processes. It helps in the assimilation of new ideas, putting thought into action, and brings projects to fruition. It is a talisman of focus and success.

In nature, Amethyst at times forms in combination with other minerals. In addition to the properties of Amethyst outlined in this article, the following varieties possess additional qualities.
Learn more about the shop and process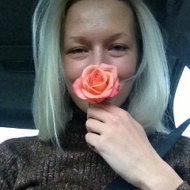 Lyena D.G.A
Listed on Sep 29, 2016
23 views