ALL MONEY GOES TO OBERTURAGROUP.COM NON-PROFIT ORGANIZATION
TO FUND POOR CHILDREN'S MUSIC EDUCATION.

Ce sont les premiers jours du début de l'été.
La mer est apaisée et peine à clapoter
Sur le sable encor frais de la plage encor vide.
Sur Marseille sereine, une brise languide

Virevolte tout doux : petit matin heureux
D'une journée dorée déjà ensoleillée !
Lou vient d'ouvrir les yeux, et, tout juste éveillée,
Ne songe qu'au moment tellement délicieux

Où elle va revoir son tout nouvel ami.
La ville est assoupie ; le Prado dort encore
Dans ce calme anormal du matin qu'elle adore…
Il faut sortir en douce et ne faire aucun bruit

Pour s'en aller rejoindre Andréa sur la plage.
Dans la maison, tout dort, et Lou sort par l'arrière,
Après avoir enjoint fermement à son frère
De ne pas dévoiler sa sortie… pas très sage !

About this bracelet:
Inspired by this poetry and Images du Province,voila!
Stretchy,any size is available. Love this ceramic bead,another one DOESNT exist and never will.Amethyst beads,glass beads and metal spacers and lots of love !

ENJOY !!!!!!!!
Learn more about the shop and process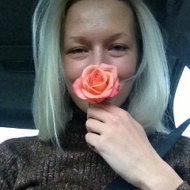 Lyena D.G.A
Listed on Sep 29, 2016
39 views