Would you like to transform your photos into BEAUTIFUL ART???
Than you want to learn the addicting process of IMAGE TRANSFER.
Image Transfer is EASY to learn, a lot of FUN to do and requires only a few basic supplies.
.
Once you begin transferring your lovely photos onto different surfaces (such as wood, glass or canvas,) you will be making one-of-a-kind grungy art pieces you can
proudly HANG on your wall,
GIFT them or
even SELL.
The term "image transfer" refers to the process of removing an image from one surface and placing it onto another. Other than the obvious value of this process which allows transferring an image from an inkjet printer into any surface, also the effect it has on the final image is unique, distressed and arty.
The Introduction to image transfer PDF tutorial contains 24 pages of detailed instructions accompanied by images which will guide you through the world of image and photo transfers.
This PDF file download is the result of years of experimenting with various photo transfer methods.
This file contains processes such as:
Basic inkjet transfer
Xerox or photocopy transfer
paint transfer
packing tape transfer
transferring with transparencies
Transfer to mirror
foil transfer etc
★ ★ ★ ★ ★ ★ ★ ★ ★ ★ ★ ★ ★ ★ ★ ★ ★ ★ ★ ★ ★ ★ ★ ★ ★ ★ ★ ★ ★ ★ ★ ★★
Please note: this file is an updated version of the same section in the book Spice Up Your Photos
https://www.etsy.com/listing/230213538/mixed-media-photography-techniques-pdf
It is also included in the Mixed Media Photography Pack
https://www.etsy.com/listing/398945943/mixed-media-photography-pack-5-tutorial
★ ★ ★ ★ ★ ★ ★ ★ ★ ★ ★ ★ ★ ★ ★ ★ ★ ★ ★ ★ ★ ★ ★ ★ ★ ★ ★ ★ ★ ★ ★ ★★
This is a digital download of a PDF file which will work on your tablet, kindle, ipad, mobile phone, computer and any other device supplied with a PDF reader such as Adobe Acrobat Reader (free download: https://get2.adobe.com/reader/)
The digital pdf download will begin automatically after payment is received.
★ ★ ★ ★ ★ ★ ★ ★ ★ ★ ★ ★ ★ ★ ★ ★ ★ ★ ★ ★ ★ ★ ★ ★ ★ ★ ★ ★ ★ ★ ★ ★★
OTHER FILES AVAILABLE FOR IMMIDIATE DOWNLOAD:
Advanced Image Transfers
https://www.etsy.com/listing/250868708
Image Transfer Pack
https://www.etsy.com/listing/267133185
Textures and layers
https://www.etsy.com/listing/289561737
Easy Guide to Hand Coloring Photos
https://www.etsy.com/listing/293566499/
Easy Guide to Publishing your own Book
https://www.etsy.com/listing/289035605/
Spice up your photos (eBook)
https://www.etsy.com/listing/230213538/
★ ★ ★ ★ ★ ★ ★ ★ ★ ★ ★ ★ ★ ★ ★ ★ ★ ★ ★ ★ ★ ★ ★ ★ ★ ★ ★ ★ ★ ★ ★
ADDITIONAL EBOOKS, PDF TUTORIALS AND BOOKS BY NITSA CAN BE FOUND AT:
http://www.photosbynitsa.com/books/
★ ★ ★ ★ ★ ★ ★ ★ ★ ★ ★ ★ ★ ★ ★ ★ ★ ★ ★ ★ ★ ★ ★ ★ ★ ★ ★ ★ ★ ★ ★ ★
Learn more about the shop and process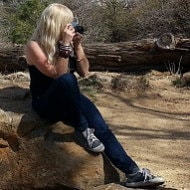 Nitsa Malik
Listed on Jan 7, 2017
2186 views