Give a gift of imagination for any occasion with CHIKYU's Soule' "Mini" Sampler Collection.

Soule' "Mini" Sampler Collection is a cherished collection which includes Six (6) 2oz sugar scrubs with scents inspired by some of the most breathtaking places around the globe. In addition, this collection includes One (1) 2oz Decadent Cream with a sweet heavenly scent of wild honey.

Set of 7
Six (6) 2oz Body Scrubs
One (1) 2oz Decadent Cream

Individual 7 (2oz) item totals $28.25. Save 25% when you purchase as a set!

🎁NOTE: This gift collection will be wrapped. If you would like to enclose a personalized card, please message me upon checking out and I will gladly do so.

---

♦️ CHIKYU'S Soule' Sugar Scrub is a perfectly delicious mouthwatering body scrub that melts into the skin as you bath while the exotic scents tantalize the senses! The natural glycol found in sugar allows for the exfoliating power of alpha hydroxy acids to gently polish away dead and damaged skin, while the amazing powers of Coconut and Vitamin E nourish your skin leaving it feeling soft and smooth, the way it should be.

♦️Excellent Exfoliation
♦️Nourishes and Pampers the Skin
♦️Provides Deep Moisturization
♦️Superior and Exotic Ingredients
♦️Intoxicating and Tantalizing Artistic Blended Scents

Soule' is offered in Six (6) exotic, artesian blends of scents representing countries from around the world. Each scrub contains unique ingredients enhancing the exfoliation and conditioning powers, while each gorgeous scent takes you on an imaginary, magical adventure around the globe bringing each bathing experience back to life!

Directions for Use: While showering, massage onto dampened skin. Rinse off and gently rub remaining oils into the skin. Pat body dry.

NOTE: The sugar in this scrub has been infused with Coconut Oil and will be loose as opposed to sitting in oils. Therefore, the Coconut Oil infused in the sugar will melt beautifully when bathing in warm temperatures.

SUGAR SCRUB SCENTS and INGREDIENTS:

🔹ST. TROPEZ (Sunburst) is a vivid romance of sunset evoked in a warm palette of invigorating scents reminiscent of warm days relaxing on the French Rivera. A fresh scent of top notes of kiwi, melon, orange and mango with subtle scents of peach, basil and vanilla.

- Ingredients (St. Tropez - Sunburst): *Cane Sugar, *Virgin Coconut Oil, Tocopherol (Vitamin E) Oil, *Crushed Orange Peel, *Orange Powder, Essential & Fragrance Oils (Phthalate Free)

🔹FIJI (Exotic Bouquet) entices the mind and body to relax and unwind with the beautiful floral fragrances of elegant plumerias with middle notes of fresh leafy greens, and soft notes of blooming jasmine and white rose.

- Ingredients (Fiji - Exotic Bouquet): *Cane Sugar, *Virgin Coconut Oil, Tocopherol (Vitamin E) Oil, *Crushed Hibiscus Flowers, Kiwi Seeds, *Guava Powder, Essential & Fragrant Oils (Phthalate Free)

🔹INDIA (Masala Chai) is a beautifully aged mysterious scent with top notes of silk road spices of cardamon, cinnamon and ginger and golden amber and infused with warm Madacascar Vanilla and Tonka Bean

- Ingredients (India - Masala Chai): *Cane Sugar, *Virgin Coconut Oil, Tocopherol (Vitamin E) Oil, *Crushed Cardamon Seeds, Finely Ground Cinnamon Bark, French Yellow Clay, Essential & Fragrant Oils (Phthalate Free)

🔹JAPAN (White Tea & Lotus) is an embodiment of purity with its elegant blend of sophisticated white tea and majestic Asian lotus. This scent is exquisitely beautiful with passionate notes of jasmine, grapefruit and magnolia.

- Ingredients (Japan - White Tea & Lotus): *Cane Sugar, *Virgin Coconut Oil, Tocopherol (Vitamin E) Oil, Crushed Lotus Leaf, Australian Pink Clay, Essential & Fragrant Oils (Phthalate Free)

🔹MALAYSIA (Coconut Lime) is an energizing and uplifting fresh scent infused with sparkling top notes of lime and mingling gardenia complimented by sweet, delicious creamy coconut. This scent will awaken the senses!

- Ingredients (Malaysia - Coconut Lime): *Cane Sugar, *Virgin Coconut Oil, Tocopherol (Vitamin E) Oil, Crushed Kaffir Lime Leaves, Matcha Green Tea, Lime Powder

🔹MOROCCO (Exotic Bazaar) is a sweet, sultry blend of spicy florals and smoldering earthly scents lingering in the warm, dry deserts of Moroccan. An enticing, warm scent with base notes of bourbon geranium, palmarosa, ylang ylang and hyssop with a hint of cinnamon and soft notes of dry musk, patchouli and deep sandalwood accented with crushed sunflower blooms.

- Ingredients (Morocco - Exotic Bazaar): *Cane Sugar, *Virgin Coconut Oil, Tocopherol (Vitamin E) Oil, Crushed Sunflower Petals, Red French Clay

*Certified Organic, 100% Vegan, Contains NO, Alcohol, GMO's, Gluten, Parabens, Sulfates, Phthalates or Petrochemicals

✔️Please check product ingredients before making a purchase to avoid allergic reaction. Only you know your body!

---

♦️Soule' Decedant Cream is a delicious and decadent artistic cream made with rich, ultra-hydrating Shea Butter whipped to perfection with Acai Berry and other skin loving organic ingredients. This concentrated, luscious cream deeply moisturizes and melts beautifully into your skin as soon as you apply it without the greasy feeling. Bring your skin back to life with the decadence of Soule'!

♦️The concentrated consistency of Soule' allows a little to go a long way;
♦️Improves skin's elasticity;
♦️Protects skin against cold weather, dry heat and harsh winds;
♦️Excellent for extremely dry skin and may be used on entire body;
♦️Soothes skin after sun exposure; and
♦️Provides excellent moisture, softens, smoothes and protects the skin.

✔️Soule' contains a subtle Wild Honey scent to compliment the natural scent of this cream.

Directions for Use: Use sparingly (a little goes a long way due to its concentrated consistency).

Note: Keep in cool dry place and out of sunlight.

Ingredients: *Raw Shea Butter, *Aloe Leaf Juice, *Acai Berry Pulp, *Grapeseed Oil, *Beeswax, *Vegetable Based Carnauba, *Vegetable Glycerin, Tocopherol Oil (Vitamin E), Xanthan Gum, *Soy NonGMO Lecithin, Wild Honey Fragrance (Phthalate Free)

---

Each CHIKYU product is made with purity in mind. Therefore, our products are made to order and handcrafted in small increments without the use of harmful toxic agents or chemically derived preservatives. Soule' Sugar Scrub and Decadent Cream will sustain a shelf life of no more than 3 months from the date it was made. CHIKYU does not recommend refrigeration as it will cause the sugar molecules to crystalize. Once your product is made, an expiration date will be provided.

---

♻️CHIKYU PET containers are BPA Free. When finished with product, please reuse, or recycle container.

---

The information provided herein and on CHIKYU's website, labels, and any other printed material are for educational purposes only. The statements on our website, labels and other printed material have not been evaluated by the FDA and any information provided by CHIKYU and CHIKYU's products are not intended to treat, diagnose, cure or prevent any disease.

---

Thank you for stopping by to visit CHIKYU! Have a marvelous day!
Meet
the

owner

of

Chikyu Learn more about the shop and process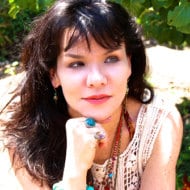 Lynn
Sugar Scrub, Body Scrub, Vegan Spa Gift Set, Spa Kits and Gifts, Bath and Body Sampler, Organic Bath Gift Set, Gift Set, Soule' Collection
---
Overview
Handmade item
Made to order
Ships worldwide from

United States

Feedback: 1455 reviews
Favorited by: 43 people
Listed on Dec 6, 2016
708 views