25-Block T-Shirt Quilt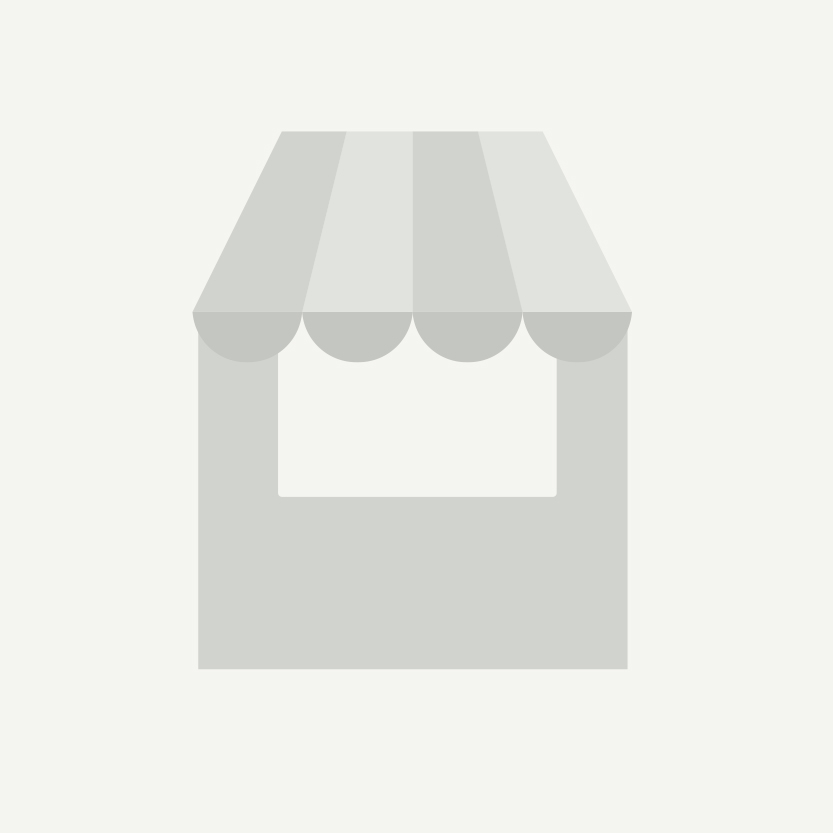 Description
I would love to turn your un-used t-shirts into a beautiful memory quilt for you.
BASE QUILT PRICE FOR A 25-BLOCK QUILT IS $455
25 blocks/ 86w x 86 / Finished quilt delivered in 3 to 8 weeks

This posting is for a $200 down-payment ($200 + $20 return shipping cost) for a custom-made t-shirt quilt with 25 blocks. BASE PRICE IS $455. (Balance due upon completion of the quilt is $255). Prices for other sizes are shown below. Please send a message if you would like for me to call you and discuss a design and a more detailed price.

Description:
14.5-inch Blocks with 2-inch Sashing (fabric between the blocks)
The price includes cutting the t-shirts, applying interfacing, cost of fabric, cutting and sewing fabric for the sashing and quilt backing, thread, machine sewing the pieces into a quilt top, an all-over quilting design, batting and binding the quilt.

The first picture above shows a quilt made with "Outdoors-man" shirts. The next three quilts were made for one customer! She saved shirts over the past 35+ years for herself, her husband and her two sons. All three quilts are uinique!

Other sizes/prices for a quilt delivered in 3 to 8 weeks:
9 blocks / 52w x 52 / $160
12 blocks / 52w x 68 / $220
15 blocks / 52w x 85 / $270
16 blocks / 68w x 68 / $290
20 blocks / 68w x 85 / $365
24 blocks / 68w x 101 / $435
25 blocks / 85w x 85 / $455
30 blocks / 85w x 101 / $540

STEPS:
1. Decide when you need the completed quilt.
2. You choose the number of blocks based on your shirts and based on using front and/or back of each shirt. Or decide how big you want the quilt to be and we can work from there!
3. Please DO NOT cut your shirts. I will cut them to allow as much material as needed for sewing them back together!
4. Mark your t-shirts (use a straight pin or safety pin to attach a piece of paper) to indicate if you are not using a front or a back. Mark if you want only the logo from a front or back.
5. Purchase the quilt by paying the down payment. Include a message if you already know the color of the backing ans sashing fabric you'd like for me to use. Or I can give recommendations once I receive the shirts.
6. I'll send you the address for mailing the shirts to me.
7. Before I begin cutting, I'll confirm with you that I understand what you want me to do! I'll also confirm the layout before I start sewing it.
8. I'll complete the quilt top, have my quilter quilt it, and I'll sew the binding on.
9. Once it's complete, I'll add a listing for you to pay the balance to me. Once your payment is cleared, I'll ship the finished quilt to you.

INTERFACING:
Each block is reinforced with Pellon sheer weight interfacing to keep the t-shirt blocks from stretching during sewing/quilting.

FABRIC FOR SASHING AND BACKING:
I use Kona 100% cotton (solid color) fabric for sashing (the fabric between blocks) and backing.
Note: If you find a unique 100% cotton fabric that you would like to use, please let me know! The price of the quilt can be adjusted accordingly.
I use sashing between the blocks to help reinforce the quilt. Because the t-shirts are so stretchy, even with the interfacing sewn on the back, the sashing can help extend the life of the quilt by making a stronger construction. The normal sashing is 2 inches wide, but a smaller or larger width can be used.

EXTRAS (Add-ons):
$3 per block to combine front/back into 1 block
$3 per block to combine 2 shirts into 1 block
$5 per pocket/logo sewn into or appliqued onto a block or to the sashing
$4 per block to combine 4+ pieces into 1 block
$2.50 per block for an extra 5-inch border (in addition to the normal 2-inch border)
$5 per piece to sew pocket/logo to top of quilt
$2 for each cornerstone piece sewn into the sashing (see the 4th picture for an example)

Photo blocks can be added to the quilt for even more personalization. Ask about pricing.
The standard quilt design is all blocks the same size in even rows and columns. But a random design can be used if you'd like - ask about pricing. Price depends on finished size of the quilt.

QUILTING:
I do not do the quilting. The quilting is done by a local experienced long-arm quilter. The turn-around time for the quilting depends on the how quickly you need the quilt.

NOTE:
As we talk about your quilt design, if the finished size is larger than the base size, the quilting and materials cost may increase slightly. (Examples: add a 5-inch border; blocks are smaller than 15 inches). I will be happy to give you a quote to make your quilt special for you!

Definition of terms:
Backing - the fabric used for the back of the quilt
Batting - the filler used between the quilt top and the backing
Binding - Usually a 1-inch strip of fabric sewn around the entire edge of quilt to give it a finished look
Border - a 2-inch piece of fabric in same color as sashing sewn to the top, bottom and both sides of the rows and columns of t-shirt blocks. Or, it could be an extra 3 to 5-inch piece of fabric sewn added to the 2-inch border to make the quilt larger!
Sashing - the fabric used to connect the t-shirt blocks to add stability to the finished quilt
I would love to turn your un-used t-shirts into a beautiful memory quilt for you.
BASE QUILT PRICE FOR A 25-BLOCK QUILT IS $455
25 blocks/ 86w x 86 / Finished quilt delivered in 3 to 8 weeks

This posting is for a $200 down-payment ($200 + $20 return shipping cost) for a custom-made t-shirt quilt with 25 blocks. BASE PRICE IS $455. (Balance due upon completion of the quilt is $255). Prices for other sizes are shown below. Please send a message if you would like for me to call you and discuss a design and a more detailed price.

Description:
14.5-inch Blocks with 2-inch Sashing (fabric between the blocks)
The price includes cutting the t-shirts, applying interfacing, cost of fabric, cutting and sewing fabric for the sashing and quilt backing, thread, machine sewing the pieces into a quilt top, an all-over quilting design, batting and binding the quilt.

The first picture above shows a quilt made with "Outdoors-man" shirts. The next three quilts were made for one customer! She saved shirts over the past 35+ years for herself, her husband and her two sons. All three quilts are uinique!

Other sizes/prices for a quilt delivered in 3 to 8 weeks:
9 blocks / 52w x 52 / $160
12 blocks / 52w x 68 / $220
15 blocks / 52w x 85 / $270
16 blocks / 68w x 68 / $290
20 blocks / 68w x 85 / $365
24 blocks / 68w x 101 / $435
25 blocks / 85w x 85 / $455
30 blocks / 85w x 101 / $540

STEPS:
1. Decide when you need the completed quilt.
2. You choose the number of blocks based on your shirts and based on using front and/or back of each shirt. Or decide how big you want the quilt to be and we can work from there!
3. Please DO NOT cut your shirts. I will cut them to allow as much material as needed for sewing them back together!
4. Mark your t-shirts (use a straight pin or safety pin to attach a piece of paper) to indicate if you are not using a front or a back. Mark if you want only the logo from a front or back.
5. Purchase the quilt by paying the down payment. Include a message if you already know the color of the backing ans sashing fabric you'd like for me to use. Or I can give recommendations once I receive the shirts.
6. I'll send you the address for mailing the shirts to me.
7. Before I begin cutting, I'll confirm with you that I understand what you want me to do! I'll also confirm the layout before I start sewing it.
8. I'll complete the quilt top, have my quilter quilt it, and I'll sew the binding on.
9. Once it's complete, I'll add a listing for you to pay the balance to me. Once your payment is cleared, I'll ship the finished quilt to you.

INTERFACING:
Each block is reinforced with Pellon sheer weight interfacing to keep the t-shirt blocks from stretching during sewing/quilting.

FABRIC FOR SASHING AND BACKING:
I use Kona 100% cotton (solid color) fabric for sashing (the fabric between blocks) and backing.
Note: If you find a unique 100% cotton fabric that you would like to use, please let me know! The price of the quilt can be adjusted accordingly.
I use sashing between the blocks to help reinforce the quilt. Because the t-shirts are so stretchy, even with the interfacing sewn on the back, the sashing can help extend the life of the quilt by making a stronger construction. The normal sashing is 2 inches wide, but a smaller or larger width can be used.

EXTRAS (Add-ons):
$3 per block to combine front/back into 1 block
$3 per block to combine 2 shirts into 1 block
$5 per pocket/logo sewn into or appliqued onto a block or to the sashing
$4 per block to combine 4+ pieces into 1 block
$2.50 per block for an extra 5-inch border (in addition to the normal 2-inch border)
$5 per piece to sew pocket/logo to top of quilt
$2 for each cornerstone piece sewn into the sashing (see the 4th picture for an example)

Photo blocks can be added to the quilt for even more personalization. Ask about pricing.
The standard quilt design is all blocks the same size in even rows and columns. But a random design can be used if you'd like - ask about pricing. Price depends on finished size of the quilt.

QUILTING:
I do not do the quilting. The quilting is done by a local experienced long-arm quilter. The turn-around time for the quilting depends on the how quickly you need the quilt.

NOTE:
As we talk about your quilt design, if the finished size is larger than the base size, the quilting and materials cost may increase slightly. (Examples: add a 5-inch border; blocks are smaller than 15 inches). I will be happy to give you a quote to make your quilt special for you!

Definition of terms:
Backing - the fabric used for the back of the quilt
Batting - the filler used between the quilt top and the backing
Binding - Usually a 1-inch strip of fabric sewn around the entire edge of quilt to give it a finished look
Border - a 2-inch piece of fabric in same color as sashing sewn to the top, bottom and both sides of the rows and columns of t-shirt blocks. Or, it could be an extra 3 to 5-inch piece of fabric sewn added to the 2-inch border to make the quilt larger!
Sashing - the fabric used to connect the t-shirt blocks to add stability to the finished quilt
Quilt turned out better than I expected! Far exceeded my expectations! Had it made as a Christmas gift for my husband and he LOVED it. Still has to show it to anyone/ everyone that comes by!

Final Payment
---
Katherine has been so helpful and such a pleasure to work with. My quilt looks AMAZING and I LOVE it. I'll be telling everyone that needs a tshirt quilt to get one from her. The price is just right and the quality is outstanding.

EBROWN – 20-Block Quilt - Final Payment
---
Payments
Secure options
Accepts Etsy Gift Cards and Etsy Credits
Etsy keeps your payment information secure. Etsy shops never receive your credit card information.
Returns & exchanges
Contact us through our Etsy account immediately if you feel that you need a return.


Shipping policies
We ship within 3 to 5 days of cleared payment.
Additional policies
All measurements are approximate and to the best of our ability.

We work hard to ensure that photographs accurately show the true color of items pictured. All monitors and computers vary in the way that they show true colors. Please allow for this variation.

---
Shipping & returns
Made just for you. Ready to ship in 3–8 weeks.
From United States
There was a problem calculating your shipping. Please try again.
Zip or postal code
Please enter a valid zip code
Sorry, this item doesn't ship to
United States
.
Contact the shop
to find out about available shipping options.