This 224-page book on designing compelling software products for the web is a great gift for a product designer or anyone who works closely with them. Heck, it's a great gift for yourself!

Product Design for the Web is the primer we all need. Great to get us started, and a helpful reminder of what, how, and why we create products.

All copies sold in my shop are signed, unless otherwise requested.

Here's what a few people have had to say:

"THE book on product design." – John Maeda

"Product Design for the Web has empowered our product and development teams to think like product designers. It has fundamentally changed the way we build and ship products, and is now required reading for every new product or engineering hire." – Nick Narody, Co-founder of Grovo

"I'm a designer helping run product design sprints and while we've conducted many over the last year, I never actually considered what I did as 'product design'. Shifting perspective has evolved my understanding of design as a whole." – Matt Stay, designer

I wrote this book in 2013 after the experience of building and leading the product design team at Etsy. The take-aways and examples are high-level and as applicable to designing native app products as they are for web and mobile web. In fact, the principles outlined are designed to be broadly applicable.

Product Design for the Web was published by New Riders on November 8, 2013.



Official publisher's description:

Web designers are no longer just web designers. To create a successful web product as large as Etsy, Facebook, Twitter, or Pinterest, or as small as a tiny app, you need to know more than just HTML and CSS. You need to understand how to create meaningful experiences for people. You need to create a product that users want to come back to again and again.

In other words, you have to stop thinking like a web designer or a visual designer or a UX designer or an interaction designer and start thinking like a product designer.

Don't think that you can't wear all of these hats. You can. And, in some cases, you must! In this introduction to modern product design, Etsy Creative Director Randy Hunt explains the skills, process, types of tools, and workflows for creating world-class web products. After reading this book, you'll have a complete understanding of what product design really is as well as the best practices necessary for building your own online products.
Learn more about the shop and process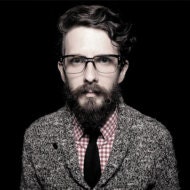 Randy J. Hunt
Listed on Dec 30, 2016
504 views