IMPORTANT
When describing and designing my gemstone jewelery, I refer to the historic 'meanings' attributed to each stone, and the symbolism and stories that have evolved around each shiny rock throughout the course of human history, for example diamonds have come to represent eternal love, and are often used in engagement rings for this very reason.
Please be aware that the properties mentioned in this listing relate to folklore, and spiritual or traditional metaphysical beliefs, and are for entertainment purposes only. They are not intended as any sort of medical diagnosis or treatment, and should NEVER be used to replace the advice or treatment of your medical practitioner.
If you have concerns about your physical or mental health, please consult your doctor, dentist or hospital immediately.
For anyone involved in creative pursuits, be it professionally or for pleasure, there can be no greater fear than that sudden, overwhelming lack of ideas. Whether you're a an artist wanting to unleash your imagination, a photographer creating studio portraits, a parent looking for a creative way to deal with family problems, a teacher looking for inspiration to make interesting lessons, a gardener wanting to create interesting layouts, a baker experimenting with new recipes, a knitter or quilter developing new patterns or a writer working on your grand Opus, your most important resource is your imagination, and the ability to manifest what you visualise.
When your inspiration deserts you, that dark absence of the creative glimmer can have far reaching effects. You feel no excitement, the intensity and passion for your creative outlet is muted and the world is flat and colourless.
This gorgeous bracelet has been lovingly created using a carefully selected combination of semi precious Gemstones.
Your bracelet will include 3 or 4 of the following crystals, which are traditionally believed to enhance creativity and reconnect you to your Muse!

Your bracelet will include some of the following crystals, which are traditionally used to help increase creativity, imagination, iinspiration and bringing your ideas into fruition.
Moonstone can release blocked creative flow and is the perfect stone for connecting with your inner self, which can inspire creativity, and help you to discover and explore new possibilities. It soothes the emotions and relieves stress, helping you to connect with your intuition and subconscious in order to bring fresh ideas to the surface for you to act upon.
As a professional support stone, Moonstone is ideal for dancers and artists, as it encourages and enhances self-expression.
Amazonite is the perfect stone for musicians and artists. It is extremely soothing, calming both mind and body, bringing balance into your life. It removes emotional or creative blockages, whatever the cause, and helps you to draw upon your inner self for inspiration. It is a particularly good stone for writers and artists, as it boosts your confidence and self belief, leading to increased creativity and helping you to express yourself in any medium that is meaningful to you.
Amethyst is the ultimate power stone of creativity, and is particularly suited to those involved in the Visual Arts. It strengthens the power of your imagination, enhances visualisation and offers inspiration. Additionally, it helps you to actually apply your creativity, and can help you put your thoughts and ideas into action, bringing projects undertaken to a successful conclusion.
Carnelian benefits anyone involved in the creative process, be it music, art or drama.If you are an artist struggling for inspiration, or having a difficult time making your ideas a reality, this is an ideal stone for you. As an artist, you can visualise concepts that you wish to bring to fruition, but because the creative mind never stays still, by the time your idea has been put into action, you are dissatisfied because your vision has grown and changed while the physical creation itself remains as originally conceived. Carnelian can help you keep focused on your vision throughout, until your creation is complete. This is true for painters, musicians, sculptors and more. It improves self-confidence and increases inner receptivity. It helps to improve concentration, balancing creativity and the mental processes.
Lapis Luzili encourages you to trust your own intuition, to take charge of your talents and the direction you wish to take. It allows you to follow your heart in your work, rather than to channel your endeavours in directions that others think you should. It allows you to express yourself in a manner of your own choosing, without holding back or compromising. Lapis Lazuli is also a powerful thought amplifier, and stimulates creativity, opening you to inspiration from unexpected sources.
Mother of Pearl will heighten your intuition, imagination and creativity, so is useful for those who are interested in the Creative or Performing Arts. It will give you an enormous boost in this area, increasing your confidence.
Orange Aventurine supports creativity in all forms. It will help you sustain new ideas and help you to manifes them. It promotes a cheerful and relaxed atmosphere in the home and work place, enabling your imagination to flourish. It is recommended for photographers, artists, teachers, writers, potters and painters.
Green Aventurine is also a great stone for enhancing creativity and motivation. It can help to encourage unique perceptions and innovative ideas whilst also raising the confidence to pursue these projects and goals to their conclusions. It is good for releasing blocked creative flow and activating your imagination. Meditation with Green Aventurine can bring new inspirations.
Larvikite stimulates creativity and the exchange of wisdom. It teaches patience and can be very helpful when you need to work towards completing a project that you are beginning to lose interest in. It reawakens your imagination, reigniting your excitement for the task.
Citrine is known as a stone of creativity and manifestation. It gives off a warm and energizing vibration that can stimulate your imagination. It can help you with decision making and bringing your ideas into fruition, especially when used with creative visualisation, meditation and positive affirmations.
I prefer to select a maximum of 3 or 4 different gemstones because I believe that the energies of too many different crystals will vie with each other, and obscure the positive properties.
Each stone has been charged with loving intent whilst the bracelet was created, and the completed item charged with Reiki.
I have recently had issues with elastic breaking on stretch bracelets. There is always a risk of this, particularly if bracelets are worn daily, in the shower etc. However, I am unhappy about letting my customers down due to breakages, despite my guarantee that I will restring broken bracelets.
I am currently unable to source an elastic strong enough for my requirements, that will thread into the tiny drilled hole in a gemstone bead.
To this end, I shall no longer be offering elasticated bracelets (unless specifically requested).
Your bracelet can be made in one of two ways to suit your preferences and lifestyle. Please read the descriptions below then select either memory wire (one standard size) or your size of adjustable bracelet from the drop down menu.
Option1
Your bracelet can be created using a single coil of memory wire, which keeps its more rigid circular shape, and gives a look rather like a bangle. It gives a very delicate, dainty look to the bracelet, and is probably more suited to a female wrist.
This bracelet will fasten with a toggle, magnetic or lobster clasp with extender chain.
Due to the pre-set diameter of the memory wire, this bracelet comes in just one size that expands to fit your wrist, with the aid of a small extender chain.
Option 2
Your bracelet can be made on non stretch beading thread, with a lobster
claw or toggle closure. These bracelets are adjustable, but can be made to fit perfectly.
Prices vary according to size, as larger bracelets require more gemstones.
The following sizes are available from the drop down menu:
Lady S: 6.5"
Lady M: 7"
Lady L: 7.5"
Lady XL: 8"
Male S: 7.5"
Male M: 8"
Male L: 8.5"
Male XL: 9"
As a finishing touch, I will add a beautiful Tibetan Silver charm.
This could be a symbol traditionally associated with the Performing Arts, like the Tragedy/Comedy Theatre Masks, a Musical Instrument, Artist's Pallette or Ballerina to name but a few.
Just let me know which option you prefer by selecting from the drop down menu, or alternatively convo me to request something different.
If there is a charm that is more meaningful to you that is not mentioned, select "own choice" from the drop down menu, and follow this link to see the full range of available charms
https://www.etsy.com/uk/listing/227397686/add-on-charms-for-purchased-bracelets?ref=shop_home_active_1
Once you have found the charm you would like, convo me its number to let me know your choice
*You do not have to pay extra
for this first charm, it is included in the price of your bracelet*
If, however, you would like an additional charm, you can purchase your choice as an "add on" from the same page, where instructions can be found.
Don't worry if it seems rather complicated, just contact me and I'll help you through the process!
The finished piece is presented in a delicate organza bag, with an information card detailing the gems used and explaining their meanings and properties in relation to schoolwork and exam success.
This bracelet will make a reassuring gift for anyone prone to stage fright, involved in a championship sporting event or even to calm those butterflies before a presentation - or treat yourself to a boost of confidence to wrap around your wrist!
Your bracelet will be made to order, especially for you, so it might not look exactly like the one in the photographs. The finished item will be lovingly charged with Reiki.
Unlike some unscrupulous or often uninformed sellers, I will never use synthetic or imitation gemstones in my jewellery. Consequently, I am sometimes unable to source specific genuine gemstones (eg Malachite) at a price that will not impact greatly on the cost of your item. In these cases, rather than use synthetic or imitation stones, I use alternatives with similar properties.
Occasionally, a few very pale gemstones are colour enhanced, which does not affect their meanings and properties.
You can be assured that when you purchase gemstone jewellery from Magic Mixes, you will be receiving the genuine article
* Please Note: The healing properties mentioned in this listing relate to folklore and metaphysical beliefs, and are not intended to replace the advice or treatment of your medical practitioner.
If you have concerns about your physical or mental health, please consult your doctor, dentist or hospital immediately.
Wearing gemstones does not release you from responsibility for your own actions, eg Wearing this Exam and School Success bracelet won't get you the grades if you don't attend class or put in the work!
Learn more about the shop and process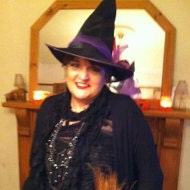 Welsh Witch
Frequently asked questions about MagicMixes
Creativity Booster, enhances creativity, imagination, visualisation for all involved in creative pursuits
---
Overview
Handmade item
Materials:

Gemstone, charm, crystal, Citrine, Carnelian, Moonstone, Amazonite, Larvikite

Ships worldwide from

United Kingdom

Feedback: 164 reviews
Favorited by: 17 people
Listed on Nov 11, 2016
133 views