I recently cleaned & re-organized my studio and I had to make space... so!

Here we have 17 tubes of Jo Sonja's Artist's Colors.
They are generously sized tubes (Each tube is 75 ml ((2.5 fl. oz)) ) of matte acrylic paint (acrylic gouache).
Very lightly used. Only the tiniest amounts have been squeezed out of the tubes to test the colors.

This kind of paint is nice for when you want to use acrylics (for their permanence) but want a matte finish.

Colors included are:

2 - titanium white
1 silver
1 raw umber
1 naples yellow hue
1 indian yellow
1 cadmium scarlet
1 green light
1 cadmium yellow light
1 napthol crimson
1 carbon black
1 burnt umber
1 hookers green
1 cobalt blue hue
1 skin tone base
1 ultramarine blue
1 permanent alizarine

U.S. buyers only please!
Shipping is included in the price. They will be shipped via priority mail.
These tubes would total around 40.00 new.
Learn more about the shop and process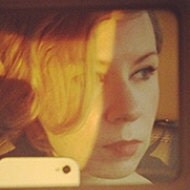 Amy Earles
17 tubes of Jo Sonja's Artist's colors - shipping included in price
Listed on Jun 25, 2009
439 views