Digi Stamp Instant Download. Puddles Of Kitty Love. Knitty Kitty Digis No. 17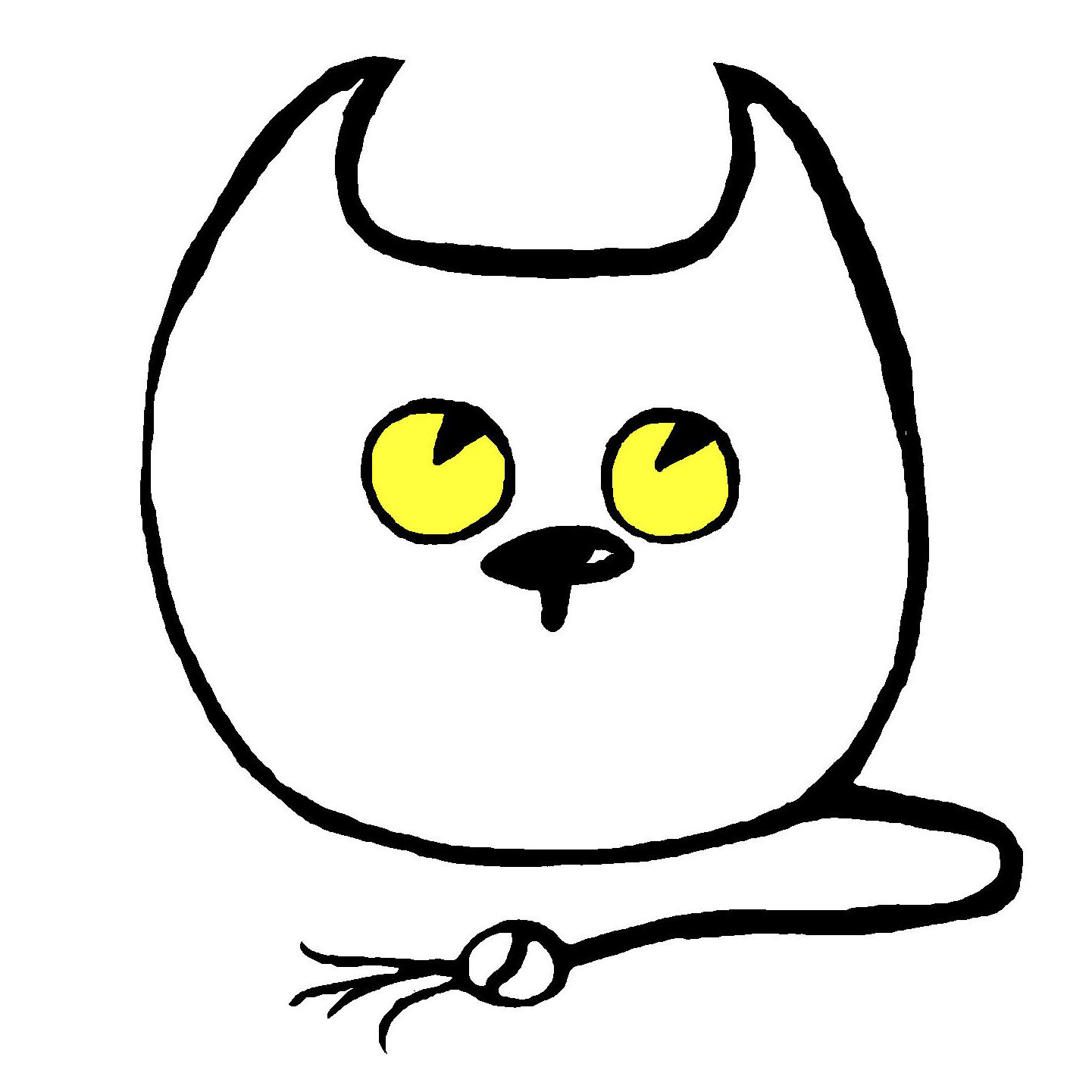 Description
Knitty Kitty Digis

"Puddles Of Kitty Love" is the first image from our Much-Love Collection of hand drawn designs.

Credit to Helen Haines, part of the Knitty Kitty Digis Design Team, for colouring the second image in this listing. You can visit her blog at http://www.helenscraftyshed.blogspot.co.uk

Credit to Kitty FitKitty, part of the Knitty Kitty Digis Design Team, for colouring the third image in this listing. You can visit her blog at http://ktdesigns2013.blogspot.co.uk/

Credit to Laine Kammeraad part of the Knitty Kitty Digis Design Team for colouring the fourth image in this listing. You can visit her blog at http://hugs4theheartdesigns.blogspot.co.uk/

*******************
What you will receive.

This is for the black and transparent line art digi stamp only.

You will receive one high-resolution PNG (Portable Network Graphics) file. (Message me if you would prefer it as a PDF or JPG after you've paid.)

This high quality image is 10cm x 10cm. (Approx) Printable size can be manipulated in your graphics package.

The watermark will not appear on your digital stamp image.

Coloured images are here to offer inspiration. Please note they are not included in your download.

*******************
How it works.

Your digital image will be available to you for immediate download from Etsy as soon as Etsy has confirmed your payment. You will receive a separate email from your paid invoice, with the download link. You must be logged into your Etsy account in order to download your file.

If you experience any problems with this process please contact us and we will be happy to help.

Sorry - purchased digital items cannot be returned or exchanged.

*******************
Angel Policy.

We want you to enjoy being creative using our digital stamps but we ask you to check out our angel policy before purchasing.

You can use this digital stamp to make finished hand crafted physical items that you may then sell. (E.g. greetings cards, calendars, altered art canvases etc.) This excludes all forms of mass production.

Although you are purchasing the digi stamp, you are not purchasing the rights to freely reproduce it. You cannot resell the image, unaltered or coloured, electronically or physically (unless it is part of a finished handmade product.)

Please do not, redistribute, share, duplicate or copy any of the images/files.

If you display the digi stamp online for any project ( blog, forum, facebook, web page etc) you must use a watermark so it cannot be copied. It may not be used for commercial graphic design.

Please give credit to Knitty Kitty Digis for the image used in your project or product.

*******************
We are always pleased to hear back from you about our images or how you use them. Come and join the Knitty Kitty Digis Group on Facebook and share your creations!

If you are interested in Knitty Kitty Digis sponsoring your Challenges, please send all sponsorship requests to Annabel at eekbob1 {!at} hotmail.com

EU Shoppers - If you are worried why you have to pay VAT, it's automatically applied on Etsy, to all EU digital sales. There is info about it on the Etsy FAQ if you want further details.

Thanks! :)

All rights reserved ©2016 KnittyKittyDigis
*******************
Knitty Kitty Digis

"Puddles Of Kitty Love" is the first image from our Much-Love Collection of hand drawn designs.

Credit to Helen Haines, part of the Knitty Kitty Digis Design Team, for colouring the second image in this listing. You can visit her blog at http://www.helenscraftyshed.blogspot.co.uk

Credit to Kitty FitKitty, part of the Knitty Kitty Digis Design Team, for colouring the third image in this listing. You can visit her blog at http://ktdesigns2013.blogspot.co.uk/

Credit to Laine Kammeraad part of the Knitty Kitty Digis Design Team for colouring the fourth image in this listing. You can visit her blog at http://hugs4theheartdesigns.blogspot.co.uk/

*******************
What you will receive.

This is for the black and transparent line art digi stamp only.

You will receive one high-resolution PNG (Portable Network Graphics) file. (Message me if you would prefer it as a PDF or JPG after you've paid.)

This high quality image is 10cm x 10cm. (Approx) Printable size can be manipulated in your graphics package.

The watermark will not appear on your digital stamp image.

Coloured images are here to offer inspiration. Please note they are not included in your download.

*******************
How it works.

Your digital image will be available to you for immediate download from Etsy as soon as Etsy has confirmed your payment. You will receive a separate email from your paid invoice, with the download link. You must be logged into your Etsy account in order to download your file.

If you experience any problems with this process please contact us and we will be happy to help.

Sorry - purchased digital items cannot be returned or exchanged.

*******************
Angel Policy.

We want you to enjoy being creative using our digital stamps but we ask you to check out our angel policy before purchasing.

You can use this digital stamp to make finished hand crafted physical items that you may then sell. (E.g. greetings cards, calendars, altered art canvases etc.) This excludes all forms of mass production.

Although you are purchasing the digi stamp, you are not purchasing the rights to freely reproduce it. You cannot resell the image, unaltered or coloured, electronically or physically (unless it is part of a finished handmade product.)

Please do not, redistribute, share, duplicate or copy any of the images/files.

If you display the digi stamp online for any project ( blog, forum, facebook, web page etc) you must use a watermark so it cannot be copied. It may not be used for commercial graphic design.

Please give credit to Knitty Kitty Digis for the image used in your project or product.

*******************
We are always pleased to hear back from you about our images or how you use them. Come and join the Knitty Kitty Digis Group on Facebook and share your creations!

If you are interested in Knitty Kitty Digis sponsoring your Challenges, please send all sponsorship requests to Annabel at eekbob1 {!at} hotmail.com

EU Shoppers - If you are worried why you have to pay VAT, it's automatically applied on Etsy, to all EU digital sales. There is info about it on the Etsy FAQ if you want further details.

Thanks! :)

All rights reserved ©2016 KnittyKittyDigis
*******************
Reviews aren't loading right now. Try again later!
Downloads
File delivery
Your files will be available to download once payment is confirmed.
Here's how.
Payments
Secure options
Accepts Etsy Gift Cards and Etsy Credits
Etsy keeps your payment information secure. Etsy shops never receive your credit card information.
Paypal prefered. It's safe for both of us.
Returns & exchanges
Available for physical items. Unavailable for digital ones.
Additional policies
If you want information on Knitty Kitty Digis sponsoring your challenge please pop to my blog and look at the page about it.
http://cartwaycards.blogspot.co.uk/p/want-me-to-sponsor-you.html

Extra info below is applicable to digital downloads only.

Angel Policy.

We want you to enjoy being creative using our digital stamps but we ask you to check out our angel policy before purchasing.

You can use this digital stamp to make finished hand crafted physical items that you may then sell. (E.g. greetings cards, calendars, altered art canvases etc.) This excludes all forms of mass production.

Although you are purchasing the digi stamp, you are not purchasing the rights to freely reproduce it. You cannot resell the image, unaltered or coloured, electronically or physically (unless it is part of a finished handmade product.)

Please do not, redistribute, share, duplicate or copy any of the images/files.

If you display the digi stamp online for any project ( blog, forum, facebook, web page etc) you must use a watermark so it cannot be copied. It may not be used for commercial graphic design.

Please give credit to Knitty Kitty Digis for the image used in your project or product.

*******************
We are always pleased to hear back from you about our images or how you use them. Come and join the Knitty Kitty Digis Group on Facebook and share your creations!

If you are interested in Knitty Kitty Digis sponsoring your Challenges, please send all sponsorship requests to Annabel at eekbob1 {!at} hotmail.com

EU Shoppers - If you are worried why you have to pay VAT, it's automatically applied on Etsy, to all EU digital sales. There is info about it on the Etsy FAQ if you want further details.

Thanks! :)

All rights reserved ©2015 KnittyKittyDigis



If you want information on Knitty Kitty Digis sponsoring your challenge please pop to my blog and look at the page about it.
http://cartwaycards.blogspot.co.uk/p/want-me-to-sponsor-you.html

Extra info below is applicable to digital downloads only.

Angel Policy.

We want you to enjoy being creative using our digital stamps but we ask you to check out our angel policy before purchasing.

You can use this digital stamp to make finished hand crafted physical items that you may then sell. (E.g. greetings cards, calendars, altered art canvases etc.) This excludes all forms of mass production.

Although you are purchasing the digi stamp, you are not purchasing the rights to freely reproduce it. You cannot resell the image, unaltered or coloured, electronically or physically (unless it is part of a finished handmade product.)

Please do not, redistribute, share, duplicate or copy any of the images/files.

If you display the digi stamp online for any project ( blog, forum, facebook, web page etc) you must use a watermark so it cannot be copied. It may not be used for commercial graphic design.

Please give credit to Knitty Kitty Digis for the image used in your project or product.

*******************
We are always pleased to hear back from you about our images or how you use them. Come and join the Knitty Kitty Digis Group on Facebook and share your creations!

If you are interested in Knitty Kitty Digis sponsoring your Challenges, please send all sponsorship requests to Annabel at eekbob1 {!at} hotmail.com

EU Shoppers - If you are worried why you have to pay VAT, it's automatically applied on Etsy, to all EU digital sales. There is info about it on the Etsy FAQ if you want further details.

Thanks! :)

All rights reserved ©2015 KnittyKittyDigis



---
Overview
Handmade item
Craft type: Paper stamping
Instant Digital Download: 1 PNG included
Materials:

Pen and Ink, Digital

Feedback: 31 reviews
Favorited by: 5 people