GENERAL INFORMATION ::
All Ashra Designs :: Judaic Art Creations will arrive signed by the artist, Gabrielle Mizrachi-Mallin. Each design is printed on premium glossy photo paper and premium printer inks. A detailed explanation of the symbolic meaning of the design is also included. While the materials used to create these beautiful prints are of the highest quality, when framing choices are made, we suggest that you choose a UV protective glass to further ensure that the vibrancy lasts for generations to come.

INSPIRATION & MEANING ::
The inspiration for this art piece comes from the mystical and sacred "Birchat Kohanim" or "Priestly Blessing" said at pivotal times during the Jewish year. The "Kohanim" (those descended from the Temple priests of ancient days), raise their hands and become the conduits for blessings from G-d to be bestowed over the congregation. The upper portion of the art piece illustrates the hands of the Kohanim as they raise them to receive divine blessings. The hands create the Hebrew letter "shin", which is portrayed at the top of a golden Mogen David (Star of David). Behind the hands is the twilight sky, evoking a majestic view as we look upwards to the heavens. Within the center window of the shining Mogen David, the miraculous force of G-d is symbolized. At the bottom, the lush green vegetation of our physical, mental, emotional and spiritual lives is portrayed. Here, we receive and are fed by the blessings that "rain" down upon us by our Creator. Surrounding the image are the words, in Hebrew and English, divinely inspired and then spoken by the Kohanim. The Hebrew word "Shaddai" (a sacred word for G-d), is featured at the bottom of the Mogen David. This reminds us that when we live a life of mindful spirituality and reverence, Hashem is with us in each moment of our daily lives.

ORDERING ::
• Contact me via Etsy convo or email me at AshraDesigns[at]gmail.com indicating the SIZE you would like to order.
• I will then set up a RESERVED Listing that's just for you and send you the name of that listing.
• This Reserved Listing will reflect the proper pricing and shipping charges based on your choice. See the pricing and shipping information listed below.
• You will select the Reserved Listing and follow the normal steps for ordering on Etsy. :)

AVAILABLE SIZES & PRICES ::
8" x 10" Matted & Signed Print - Image size 4" x 6"// Price $25
11" x 14" Matted & Signed Print - Image size 7" x 9" // Price $45
16" x 20" Matted & Signed Print - Image size 10" x 13" // Price $70

SHIPPING ::
• 8" x 10" - $10 // Canada $15
• 11" x 14" - $10 // Canada $15
• 16" x 20" - $15 // Canada $20
• Matted & Signed Art Prints will be housed in a clear acetate pouch and ship in flat in a corrugated mailer.
• All orders ship via USPS Mail, UPS Ground or FedEx and include tracking + insurance.
Learn more about the shop and process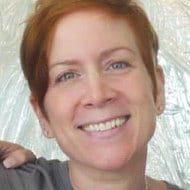 Gabrielle Mizrachi-Mallin
Matted Art Print - As Above, So Below
Listed on Aug 8, 2016
303 views