Hello!
I am a professional commercial photographer located in Mooresville, NC.

I see all over the web many people use poor quality images when selling or advertising their product. What they don't realize that bad, unattractive images can discourage potential buyers from making that purchase. Even if the product is great but it is not conveyed through your image you may lose a client.

Successful business owners understand that and that is why they put a lot of money in to advertisements and professionally looking imagery of their product.

I deiced to offer my services on Etsy to help people in this aspect by creating a high quality professional images.

Please visit my website to see my photo portfolio: www.maximsivyi.com

---------------------------------------------
There are other photographers on Etsy offering the same service so, as a newcomer I am offering a 20% discount to the first 3 people who will utilize my service. It brings the price down to $22.40 (per item) - regular price is $28
---------------------------------------------

This listing is for a single item!

You can request your image to be taken on pure white, black, black with spotlight behind or propped (you can provide props for/with your item).

If you have multiple items to photograph please contact me and I will create a special listing for you after we workout all the details.

What will you get:
1-3 different angles high-resolution digital images of each product, print ready with rights released to you.

Turnaround time: 1 - 2 weeks

Image delivery:
Final images will be delivered via Google Drive or Drop Box (both are free file sharing services).

Shipping:
If your item needs to be returned please include pre-payed shipping back label or send the shipping cost to my PayPal account (will provide later when needed)

I reserve the rights to use taken images for my promotional needs.

Before making a payment please contact me so we can discuss all the details of the photo shoot so we all on the same page and there are no false expectations.

I guaranty the quality of my work!
Meet
the

owner

of

mastudio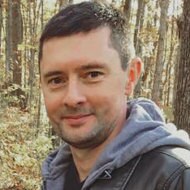 Maxim Sivyi
Listed on Sep 23, 2016
24 views