Made to order portraits now available!

*Great gift for any occasion!
*More unique than photograph portraits
*Easier to display than a scrapbook, larger than photographs, and can be hung out of reach of children, so no broken frames or torn photos just to display the picture you love!
*Every piece is hand drawn with lots of love, time, and attention to detail poured into it.
*Can be done for people, animals, or inanimate objects such as cars, buildings, etc.

Photos above are examples of past custom portraits. Browse through our other photo listings to see more examples and photos!

Tips for getting the best quality out of your custom portrait:

*Portraits including living things work best with only 1-2 people or animals in the photo.
*It is important to understand, the quality of the finished portrait relies heavily on the quality of the photo provided. Imagine you are taking a photo and digitally enlarging it, which is a similar process. If your photo started out high quality, you will obtain a larger version with good quality. If your photo was tiny and blurry, you will obtain a larger, blurrier version of that photo.
*If a photo is submitted that I feel will not result in a quality drawing, you will be alerted as soon as possible, and given the choice on whether to proceed or submit a new photograph. My desire is to provide quality handmade pieces that the customer can be proud of. It is not my desire to take a payment at the expense of a disappointed customer.
*Prices listed above covers 2 persons or 3 animals per drawing. If you wish to add more, there is an additional fee, only because of the extra time it takes to pack the level of detail I expect from myself into smaller areas.
Learn more about the shop and process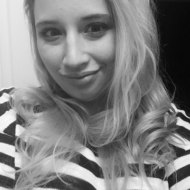 Colleen Reid
Listed on Dec 31, 2016
30 views