After 13 years of self-publishing and helping others to publish their books I put together this easy guide to help you start on the road to publish your own bestseller.
The PDF tutorial contains 26 pages of detailed instructions accompanied by images and related links which will guide you through the world of Print on Demand self publishing, book design and online marketing.
This file contains processes such as:
Starting with an idea
designing the book
Adobe InDesign
Which Print on Demand should I choose?
Standard books POD
Lulu & CreateSpace
Publishing a Photo book
Publishing on Amazon,
marketing your book
tools you can use etc.
This is a digital download of a PDF file which will work on your tablet, kindle, ipad, mobile phone, computer and any other device supplied with a PDF reader such as Adobe Acrobat Reader (free download: https://get2.adobe.com/reader/)
The digital pdf download will begin automatically after payment is received.
★ ★ ★ ★ ★ ★ ★ ★ ★ ★ ★ ★ ★ ★ ★ ★ ★ ★ ★ ★ ★ ★ ★ ★ ★ ★ ★ ★ ★ ★ ★ ★★
OTHER FILES AVAILABLE FOR IMMIDIATE DOWNLOAD:
Intrudction to Image Transfer
https://www.etsy.com/listing/250053445
Advanced Image Transfers
https://www.etsy.com/listing/250868708
Image Transfer Pack
https://www.etsy.com/listing/267133185
Textures and layers
https://www.etsy.com/listing/289561737
Easy Guide to Hand Coloring Photos
https://www.etsy.com/listing/293566499/
Spice up your photos (eBook)
https://www.etsy.com/listing/230213538/
★ ★ ★ ★ ★ ★ ★ ★ ★ ★ ★ ★ ★ ★ ★ ★ ★ ★ ★ ★ ★ ★ ★ ★ ★ ★ ★ ★ ★ ★ ★
ADDITIONAL EBOOKS, PDF TUTORIALS AND BOOKS BY NITSA CAN BE FOUND AT:
http://www.photosbynitsa.com/books/
★ ★ ★ ★ ★ ★ ★ ★ ★ ★ ★ ★ ★ ★ ★ ★ ★ ★ ★ ★ ★ ★ ★ ★ ★ ★ ★ ★ ★ ★ ★ ★
Learn more about the shop and process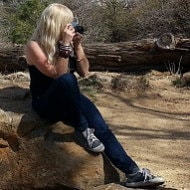 Nitsa Malik
Listed on Dec 26, 2016
181 views