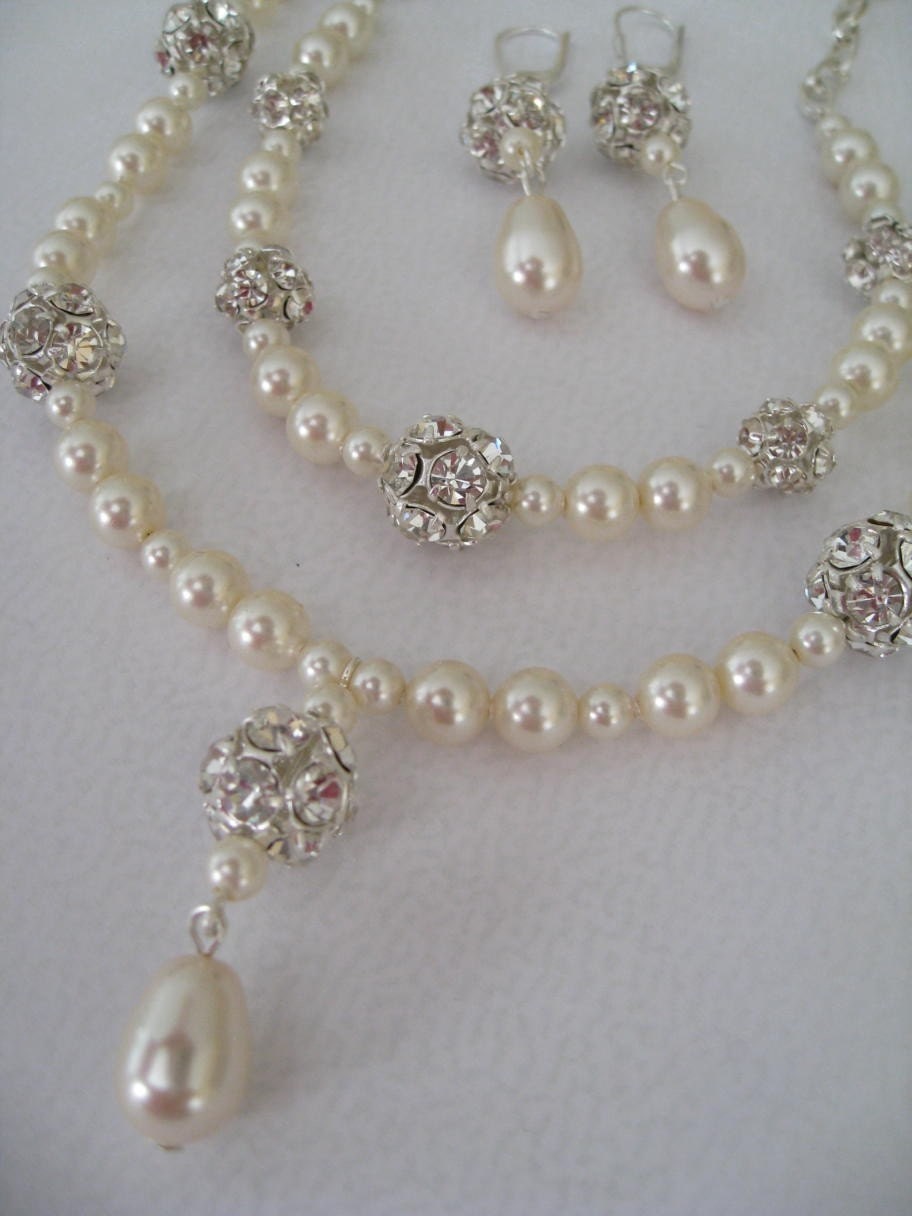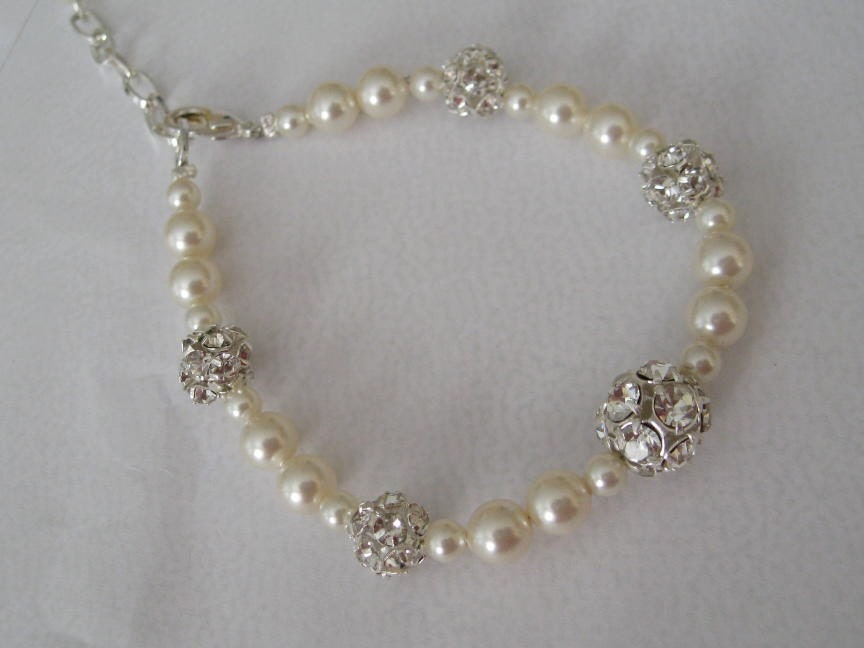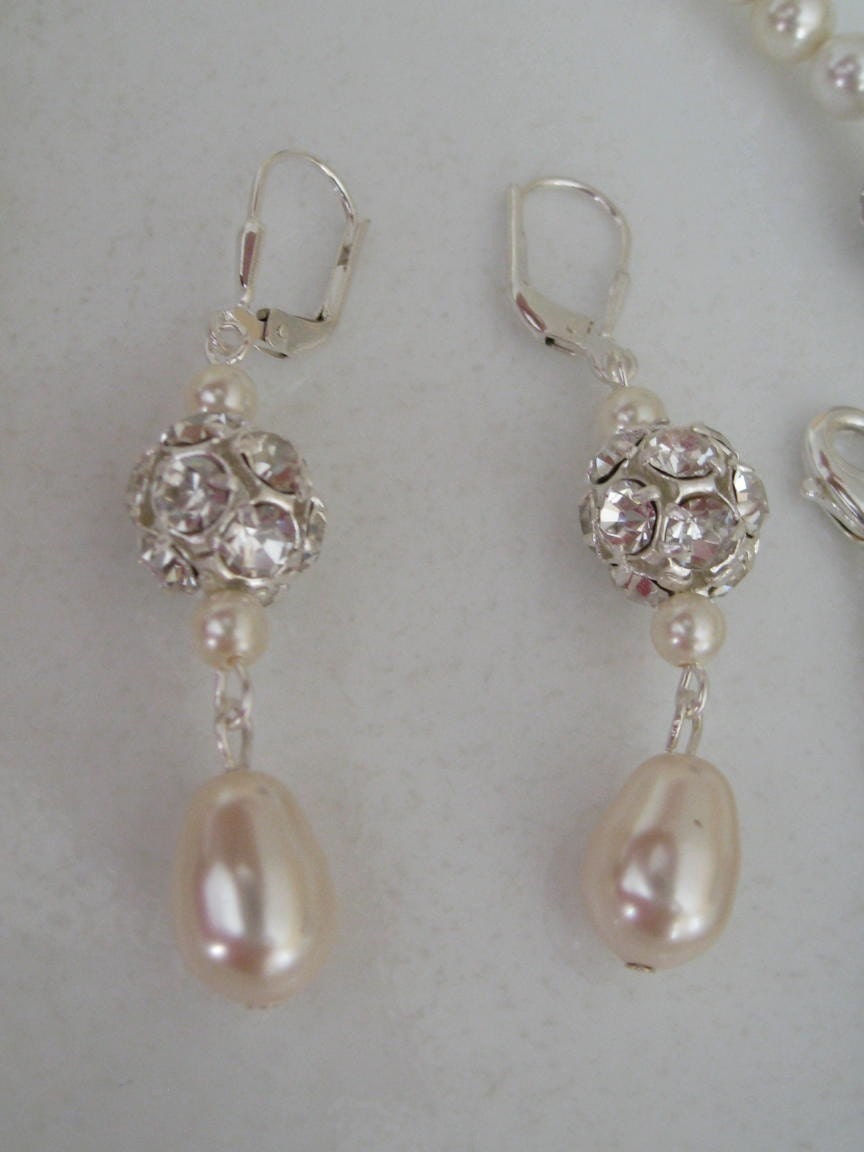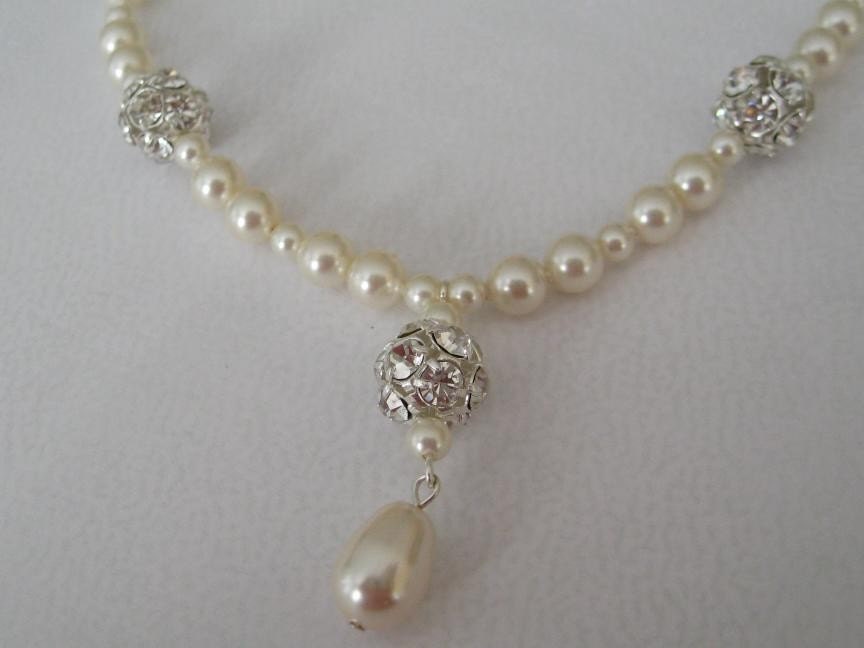 This beautiful bridal jewelry set includes a necklace, bracelet and earrings. Design of this set emphasizes on the round rhinestone clusters. Necklace has a pendant with bell shape swarovski pearl hanging from a 10mm rhinestone cluster. Necklace is strung with alternating 6mm, 4mm swarovski ivory cream pearls and 10mm rhinestone clusters.
Length of necklace is 16 inches or per your request.

Bracelet has a 10mm cluster at the centre with 4/8mm smaller clusters around it. Length is at 7 inches or per your request.

Design of the earrings is same as the necklace pendant, with sterling silver ear-loops

Send from Toronto Canada by Air Mail, arrive in US within 5 to 7 business days, 3 to 5 business days in Canada.
Bride -Bridesmaids - Bridal Jewelry Set rhinestones and pearls necklace - bracelet - earrings Bridal Accessories
---