Would you like to learn how to hand-color your photos and turn them into unique works of art?
The Easy guide PDF tutorial contains 42 pages of detailed instructions accompanied by many images explaining how to:
Watercolor painting
Coloring with pencils
Painting with acrylic paints
Oil painting
Photo tinting with inks
Paint a transfer ,etc
This is a digital download of a PDF file which will work on your tablet, kindle, ipad, mobile phone, computer and any other device supplied with a PDF reader such as Adobe Acrobat Reader (free download: https://get2.adobe.com/reader/)
After purchasing a pdf file, you'll see a --View Your Files-- link which goes to the Downloads page. Here, you can download all the files associated with your order.
Downloads are available ***once your payment is confirmed***. If you paid with PayPal or a credit card on Etsy, confirmation might take a few minutes.
This file is a part of the book Spice Up Your Photos which can be purchased in print from Amazon.com : http://www.amazon.com/dp/1481203525/
★ ★ ★ ★ ★ ★ ★ ★ ★ ★ ★ ★ ★ ★ ★ ★ ★ ★ ★ ★ ★ ★ ★ ★ ★ ★ ★ ★ ★ ★ ★ ★★
OTHER FILES AVAILABLE FOR IMMIDIATE DOWNLOAD:
Introduction to Image Transfer
https://www.etsy.com/listing/250053445
Advanced Image Transfers
https://www.etsy.com/listing/250868708
Image Transfer Pack
https://www.etsy.com/listing/267133185
Textures and layers
https://www.etsy.com/listing/289561737
Easy Guide to Hand Coloring Photos
https://www.etsy.com/listing/293566499/
Spice up your photos (eBook)
https://www.etsy.com/listing/230213538/
★ ★ ★ ★ ★ ★ ★ ★ ★ ★ ★ ★ ★ ★ ★ ★ ★ ★ ★ ★ ★ ★ ★ ★ ★ ★ ★ ★ ★ ★ ★
ADDITIONAL EBOOKS, PDF TUTORIALS AND BOOKS BY NITSA CAN BE FOUND AT:
http://www.Artbynitsa.com/books/
★ ★ ★ ★ ★ ★ ★ ★ ★ ★ ★ ★ ★ ★ ★ ★ ★ ★ ★ ★ ★ ★ ★ ★ ★ ★ ★ ★ ★ ★ ★ ★
Learn more about the shop and process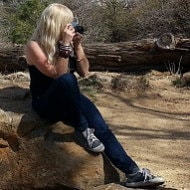 Nitsa Malik
Listed on Jan 13, 2017
1220 views