Details
T i t l e : "Golden Portrait"

A r t i s t : Rachel Parker

M e d i u m : Digital File or Giclée

D i m e n s i o n s: You choose!

S p e c i f i c a t i o n s: Signed Giclée or Giclée with hand painting or digital file

*************Please read everything below before your purchase!*************

Since I was little I've always felt a connection to animals. I'm convinced that animals have a soul, and I try to capture that in my work. When you look into the eyes of an animal, you get a glimpse of their soul. Hopefully that glimpse will bring peace, and a sense of connection to the greater world, both human, animal, and spiritual, that is every where, every day, just waiting to be noticed. I hope my art serves as a reminder of these things, and celebrates the sanctity of such simple but profound truths.

*******Buy Three prints, Get One print Free!!******

If you buy three prints for the same price each, you will get a fourth print of equal or lesser value. For your fourth print, please don't bid on it. Rather, just email me and let me know which print you want as your free one.


**************Which option should you choose?****************
My giclées are printed on watercolor paper and look and feel much like a real watercolor painting. They are signed. Convo me if you would like a larger size than what is listed here or want your print on canvas. The digital file option will be emailed to you. You can then use it to make anything, from clocks, to rugs, to wall paper, to clothes and beyond. So many different businesses offer so many different options. Reselling items with my art images on them, unless we have a specific agreement, is illegal. Please use my art for your own personal use only.

*****************Hand Painted Giclées***********************
In the size options, I offer hand painted giclées. Hand painted Giclées are printed on canvas, and then I hand paint them with museum quality acrylic paint so they become a truly original piece of artwork! The canvas is about 75% covered with acrylic paint. These can take a month to complete before I mail to you.

*************Time for Processing and Mailing*************
If you select a hand painted option, it may take up to a month to receive the completed art. If you order a digital file, you will receive it within 24 hours.

*********************What is a Giclée?*********************
"Giclée" is a French term meaning "spraying of ink." This technique produces a quality print with a lush, velvety finish. Giclée prints are commonly found in museums, art galleries, and photographic galleries. Images are generated from high resolution digital scans and printed with archival quality inks onto various substrates including canvas, fine art, and photo-base paper. The giclée printing process provides better color accuracy than other means of reproduction and provides incredible detail.

Numerous examples of giclée prints can be found in New York City at the Metropolitan Museum, the Museum of Modern Art, and the Chelsea Galleries. Recent auctions of giclée prints have fetched $10,800 for Annie Leibovitz, $9,600 for Chuck Close, and $23,600 for Rachel Parker (just checking to see if you are reading!!!)


****************International Buyers, Please Read!**********
Shipping overseas from the US can take up to a month. I've NEVER lost art, but I have had art lost in the mail and then returned to me up to six months later. I always try to remail things if you haven't received your art by a month after the day I mailed it. However, for expensive items, I can not replace art (giclées or originals) unless you pay for at least the base cost. For originals, if you purchase insurance from me, I will repaint the picture. I highly recommend paying for International Priority, which is around $40 for most art sizes. Please convo me for details. I have yet to find a perfect way to charge for International shipping. I may need to convo you and charge more for shipping depending on what art option you choose. Also, sometimes (common in England) your post office will charge you more when you pick up. I have no control over this.

***********************Shipping***********************
I ship via Priority for orders over $50 or that weigh over 13 oz. Hand painted giclées on canvas are always shipped rolled. I do not ship giclées on canvas stretched due to cost and art safety. Giclées on watercolor paper that are 11x14 or smaller are usually shipped flat. For the safety of the art, larger giclées on watercolor paper ship rolled. Please let me know if you want your art shipped to you by a specific carrier or in a different way than specified here.

Thank you for visiting my studio!

rachelsstudio.com
facebook.com/rachelsstudiodotcom (friend me!)
pinterest.com/rachelsstudio
youtube.com/user/rachelsstudiodotcom
twitter.com/rachels_studio
learnwatercolor.blogspot.com
Instagram at rachelsstudiodotcom
stores.ebay.com/Rachels-Studio
T i t l e : "Golden Portrait"

A r t i s t : Rachel Parker

M e d i u m : Digital File or Giclée

D i m e n s i o n s: You choose!

S p e c i f i c a t i o n s: Signed Giclée or Giclée with hand painting or digital file

*************Please read everything below before your purchase!*************

Since I was little I've always felt a connection to animals. I'm convinced that animals have a soul, and I try to capture that in my work. When you look into the eyes of an animal, you get a glimpse of their soul. Hopefully that glimpse will bring peace, and a sense of connection to the greater world, both human, animal, and spiritual, that is every where, every day, just waiting to be noticed. I hope my art serves as a reminder of these things, and celebrates the sanctity of such simple but profound truths.

*******Buy Three prints, Get One print Free!!******

If you buy three prints for the same price each, you will get a fourth print of equal or lesser value. For your fourth print, please don't bid on it. Rather, just email me and let me know which print you want as your free one.


**************Which option should you choose?****************
My giclées are printed on watercolor paper and look and feel much like a real watercolor painting. They are signed. Convo me if you would like a larger size than what is listed here or want your print on canvas. The digital file option will be emailed to you. You can then use it to make anything, from clocks, to rugs, to wall paper, to clothes and beyond. So many different businesses offer so many different options. Reselling items with my art images on them, unless we have a specific agreement, is illegal. Please use my art for your own personal use only.

*****************Hand Painted Giclées***********************
In the size options, I offer hand painted giclées. Hand painted Giclées are printed on canvas, and then I hand paint them with museum quality acrylic paint so they become a truly original piece of artwork! The canvas is about 75% covered with acrylic paint. These can take a month to complete before I mail to you.

*************Time for Processing and Mailing*************
If you select a hand painted option, it may take up to a month to receive the completed art. If you order a digital file, you will receive it within 24 hours.

*********************What is a Giclée?*********************
"Giclée" is a French term meaning "spraying of ink." This technique produces a quality print with a lush, velvety finish. Giclée prints are commonly found in museums, art galleries, and photographic galleries. Images are generated from high resolution digital scans and printed with archival quality inks onto various substrates including canvas, fine art, and photo-base paper. The giclée printing process provides better color accuracy than other means of reproduction and provides incredible detail.

Numerous examples of giclée prints can be found in New York City at the Metropolitan Museum, the Museum of Modern Art, and the Chelsea Galleries. Recent auctions of giclée prints have fetched $10,800 for Annie Leibovitz, $9,600 for Chuck Close, and $23,600 for Rachel Parker (just checking to see if you are reading!!!)


****************International Buyers, Please Read!**********
Shipping overseas from the US can take up to a month. I've NEVER lost art, but I have had art lost in the mail and then returned to me up to six months later. I always try to remail things if you haven't received your art by a month after the day I mailed it. However, for expensive items, I can not replace art (giclées or originals) unless you pay for at least the base cost. For originals, if you purchase insurance from me, I will repaint the picture. I highly recommend paying for International Priority, which is around $40 for most art sizes. Please convo me for details. I have yet to find a perfect way to charge for International shipping. I may need to convo you and charge more for shipping depending on what art option you choose. Also, sometimes (common in England) your post office will charge you more when you pick up. I have no control over this.

***********************Shipping***********************
I ship via Priority for orders over $50 or that weigh over 13 oz. Hand painted giclées on canvas are always shipped rolled. I do not ship giclées on canvas stretched due to cost and art safety. Giclées on watercolor paper that are 11x14 or smaller are usually shipped flat. For the safety of the art, larger giclées on watercolor paper ship rolled. Please let me know if you want your art shipped to you by a specific carrier or in a different way than specified here.

Thank you for visiting my studio!

rachelsstudio.com
facebook.com/rachelsstudiodotcom (friend me!)
pinterest.com/rachelsstudio
youtube.com/user/rachelsstudiodotcom
twitter.com/rachels_studio
learnwatercolor.blogspot.com
Instagram at rachelsstudiodotcom
stores.ebay.com/Rachels-Studio
Shipping
Shipping from United States
Ready to ship in
1 - 2 business days
Thank you so much to my wonderful patrons who support my art.

I ship prints and giclees rolled in a tube if you order just one. I ship originals and multiple prints flat. Free shipping is First Class. If you'd like tracking or Priority mail, please convo me and I will send you a paypal invoice for the extra cost. I have to custom order most prints after you purchase them, and handling time is typically 5 days for the $25 prints. Giclees take at least ten days UNLESS you don't want them signed. Then they take about 6 days to ship.

INTERNATIONAL CUSTOMERS
I can't be responsible for extra customs fees or other fees charged after I have paid the full amount requested on my end at the post office. Sometimes, international shipments can take a month! I highly recommend you convo me and pay extra for the best shipping you can afford. Shipping overseas from the US can take up to a month. I've NEVER lost art, but I have had art lost in the mail and then returned to me up to six months later. I always try to remail things if you haven't received your art by a month after the day I mailed it. However, for expensive items, I can not replace art (giclées or originals) unless you pay for at least the base cost. For originals, if you purchase insurance from me, I will repaint the picture. I highly recommend paying for International Priority, which is around $40 for most art sizes. Please convo me for details.
Payments
Secure options
Accepts Etsy Gift Cards and Etsy Credits
Etsy keeps your payment information secure. Etsy shops never receive your credit card information.
I take paypal, checks, and credit cards.
Returns & exchanges
I give a full refund minus shipping costs if you return the item undamaged within 15 days.
Learn more about the shop and process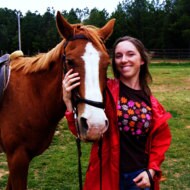 Rachel
Golden Retriever dog art Giclee Print of my watercolor painting
---