Details
BOKZ BUTTON BACK LOUNGE CHAIR

SIMPLICITY IS THE KEY.

The BOKZ arm chair certainly demonstrates just how cool a straight line can be. This chair plays up its linear profile with a slightly curved back. Upholstered in a stylish rust red vinyl with the addition of 2 buttons on the back rest and edge piping. Built on a hand crafted wood frame, with durable jute strap and foam / cushion seating and perched confidently atop classic solid wood legs with angled brackets Most important...it's very comfortable.

DIMENSIONS:
30" long
30" wide
24" high at back
16" seat height

Each BOKZ chair has chrome finishing tacks and wood stiletto legs.

FABRIC SWATCHES AVAILABLE - PLEASE EMAIL US WITH YOUR MAILING ADDRESS

This listing is for a single Bokz Lounge chair upholstered in Rust red vinyl. Chrome finishing tacks and wooden legs complete the look. This chair will make a statement in any environment and will quickly become your favorite place to relax! More than one available, please inquire for combined shipping rates.

(other colors and fabrics available, please contact us or check out our shop to see our other designs. Please allow approx 8-10 weeks for delivery

Thanks for looking, please add us to your favorites and check back often!

SHIPPING:

We offer a flat rate shipping on this item to the lower 48 states and Canada that includes insurance against loss or damage for the entire amount of your purchase and also a tracking number. Shipping discounts available offered on multiple purchases from us, so buy it now and keep shopping! International buyers, please email us with your shipping address and postal code for a rate quote. Duty, taxes and brokerage fees may be extra based on your location and are due upon receipt of your item.

New Requirements for US Customs for items exceeding $250:
As a result of heightened security at the US border, US Customs now requires either a Tax ID or IRS# (in case of a business purchase being shipped to your business address) or Social Security Number (in case of a personal purchase being sent to your home) on all items over $250. All Information is kept confidential Please email us if you have any questions regarding this policy or contact your local customs office.

ABOUT US:
Lunar Lounge is a very hip, Internet based furniture design company based in Winnipeg Manitoba Canada that specializes in handcrafted furnishings. Our pieces are fun, modern styles dedicated to the mid century modern enthusiast. If you have any questions regarding any of our auctions or our website, please email us OR CHECK US OUT LUNARLOUNGEDESIGN.COM

Having trouble finding that perfect furniture piece? Contact us! We will custom build it for you! We have been building "one of a kind" furniture since 2001!! Please email us for details on how to order!

Please contact us for details and ordering instructions for your special requests.

Dealer inquires welcome.

Thank you for looking
BOKZ BUTTON BACK LOUNGE CHAIR

SIMPLICITY IS THE KEY.

The BOKZ arm chair certainly demonstrates just how cool a straight line can be. This chair plays up its linear profile with a slightly curved back. Upholstered in a stylish rust red vinyl with the addition of 2 buttons on the back rest and edge piping. Built on a hand crafted wood frame, with durable jute strap and foam / cushion seating and perched confidently atop classic solid wood legs with angled brackets Most important...it's very comfortable.

DIMENSIONS:
30" long
30" wide
24" high at back
16" seat height

Each BOKZ chair has chrome finishing tacks and wood stiletto legs.

FABRIC SWATCHES AVAILABLE - PLEASE EMAIL US WITH YOUR MAILING ADDRESS

This listing is for a single Bokz Lounge chair upholstered in Rust red vinyl. Chrome finishing tacks and wooden legs complete the look. This chair will make a statement in any environment and will quickly become your favorite place to relax! More than one available, please inquire for combined shipping rates.

(other colors and fabrics available, please contact us or check out our shop to see our other designs. Please allow approx 8-10 weeks for delivery

Thanks for looking, please add us to your favorites and check back often!

SHIPPING:

We offer a flat rate shipping on this item to the lower 48 states and Canada that includes insurance against loss or damage for the entire amount of your purchase and also a tracking number. Shipping discounts available offered on multiple purchases from us, so buy it now and keep shopping! International buyers, please email us with your shipping address and postal code for a rate quote. Duty, taxes and brokerage fees may be extra based on your location and are due upon receipt of your item.

New Requirements for US Customs for items exceeding $250:
As a result of heightened security at the US border, US Customs now requires either a Tax ID or IRS# (in case of a business purchase being shipped to your business address) or Social Security Number (in case of a personal purchase being sent to your home) on all items over $250. All Information is kept confidential Please email us if you have any questions regarding this policy or contact your local customs office.

ABOUT US:
Lunar Lounge is a very hip, Internet based furniture design company based in Winnipeg Manitoba Canada that specializes in handcrafted furnishings. Our pieces are fun, modern styles dedicated to the mid century modern enthusiast. If you have any questions regarding any of our auctions or our website, please email us OR CHECK US OUT LUNARLOUNGEDESIGN.COM

Having trouble finding that perfect furniture piece? Contact us! We will custom build it for you! We have been building "one of a kind" furniture since 2001!! Please email us for details on how to order!

Please contact us for details and ordering instructions for your special requests.

Dealer inquires welcome.

Thank you for looking
Shipping
Ready to ship in
6 - 8 weeks
Fed EX GROUND - FULLY INSURED WITH TRACKING NUMBER
CANADA POST EXPEDITED - FULLY INSURED WITH TRACKING NUMBER

New Requirements for US Customs for items exceeding $250:
As a result of heightened security at the US border, US Customs now requires either a Tax ID or IRS# (in case of a business purchase being shipped to your business address) or Social Security Number (in case of a personal purchase being sent to your home) on all items over $250. All Information is kept confidential Please call or email us if you have any questions regarding this policy or call FedEx as they can provide more information on this policy.

CUSTOMS:
We are not responsible for any duty, tax or brokerage. All customs and clearance fees are the responsibility of the buyer and are not included in the flat shipping rate.

ATTENTION U.S CUSTOMERS:
The brokerage fees can be avoided if you are able to clear the package yourself through customs. When we provide you with the shipping details and tracking number of your order, call FED EX and tell them that you would like them to clear the package through customs yourself. It will involve you going to your local FEd EX depot, to pick up paper work, and then visiting your U.S customs office with that paperwork along with the bill of sale - proof of purchase (paypal receipt). At the customs office you will pay only the taxes on the value of the shipment. Once you have done that, you can either go back to your FED EX depot to pick up your package of you can then have them schedule a delivery.
Payments
Secure options
Accepts Etsy Gift Cards and Etsy Credits
Etsy keeps your payment information secure. Etsy shops never receive your credit card information.
PAYPAL - at time of purchase
Local Purchases: cash is accepted.

All sales are final - no refunds - no returns

*** If you don't have PayPal account and need help paying with credit card or want to create a PayPal account, please click on following link....
http://www.etsy.com/storque/how-to/how-to-pay-with-a-credit-card-and-create-a-paypal-account-746/
Returns & exchanges
WARRANTY:

30 day return to maker warranty on defective products on our discretion. We will decide to either repair or replace your defective item once it is received back from you. We do not offer refunds but allow store credit of equal value.

***Buyer pays all associated shipping costs***

If your item is damaged in shipping we will file a damage claim with the shipping company on your behalf and you will receive your replacement / repaired item once the claim has been processed.

ALL SALES ARE FINAL / NO REFUNDS - NO EXCEPTIONS! All of our pieces are made to order on an as ordered basis and due to the nature of our work we can not accept returns.
Additional policies
All of our items are built to order on an as ordered basis. When you place an order with us, we aren't pulling it off the shelf in a warehouse in China,, we are building your furniture piece here in Canada. Each item we build is specifically being built for you, when you order it!

Lead Times:
Accessories / Art : 4-6 Weeks
Coffee Tables: 4-6 weeks
Shelving units 6-8 weeks
Seating 8-10 weeks
Custom or multi piece orders 12-15 weeks

Lead times are approximate and vary based on many factors such as our build schedules,sales volumes health/ injury, equipment, delays associated with 3rd party vendors, unexpected weather, shipping and customs delays, etc. so if your item doesn't arrive in time as expected, please don't be upset. Just email us for an update and we will provide the details on your order and status.

As of late we have been receiving a number of comments in our feedback about our communication.

In any message that I send to you, I indicate that if you would like an update on the progress of your order, just drop us an email or give us a call. I do our best to try and update all of our customers but I am VERY BUSY and since I am the one handling all of the emails and also a large portion of the furniture fabrication, most times I can not fit it all into a 12 hour day!

Since most people would much rather have me building their furniture than talking about it, That is what I do. So please, before you freak out, leave negative feedback or contact paypal, just give us a call or convo me, I am more than happy to update you on the progress and to provide you with an ETA on your order. All I am asking is for trust and patience and in return I will deliver a great piece of furniture that you will cherish for years to come!

We are a small company that is doing our best to keep up with the increasing demand for our designs. Our primary focus is building a quality product that we are proud to send to you and that you will enjoy for many years, when you receive it is secondary, it's our attention to detail and pride in our work that has gotten and kept us where we are today and our customers are the ones we have to thank!

we specify color combination's on our pieces to help you decide on colors and finishes, but all of our pieces can be customized in specific colors, fabrics and finishes, please contact us with your specific needs.

Thank you for your support and understanding and feel free to contact us with any questions

Jonathan Sebastian
Lunar Lounge Design
All of our items are built to order on an as ordered basis. When you place an order with us, we aren't pulling it off the shelf in a warehouse in China,, we are building your furniture piece here in Canada. Each item we build is specifically being built for you, when you order it!

Lead Times:
Accessories / Art : 4-6 Weeks
Coffee Tables: 4-6 weeks
Shelving units 6-8 weeks
Seating 8-10 weeks
Custom or multi piece orders 12-15 weeks

Lead times are approximate and vary based on many factors such as our build schedules,sales volumes health/ injury, equipment, delays associated with 3rd party vendors, unexpected weather, shipping and customs delays, etc. so if your item doesn't arrive in time as expected, please don't be upset. Just email us for an update and we will provide the details on your order and status.

As of late we have been receiving a number of comments in our feedback about our communication.

In any message that I send to you, I indicate that if you would like an update on the progress of your order, just drop us an email or give us a call. I do our best to try and update all of our customers but I am VERY BUSY and since I am the one handling all of the emails and also a large portion of the furniture fabrication, most times I can not fit it all into a 12 hour day!

Since most people would much rather have me building their furniture than talking about it, That is what I do. So please, before you freak out, leave negative feedback or contact paypal, just give us a call or convo me, I am more than happy to update you on the progress and to provide you with an ETA on your order. All I am asking is for trust and patience and in return I will deliver a great piece of furniture that you will cherish for years to come!

We are a small company that is doing our best to keep up with the increasing demand for our designs. Our primary focus is building a quality product that we are proud to send to you and that you will enjoy for many years, when you receive it is secondary, it's our attention to detail and pride in our work that has gotten and kept us where we are today and our customers are the ones we have to thank!

we specify color combination's on our pieces to help you decide on colors and finishes, but all of our pieces can be customized in specific colors, fabrics and finishes, please contact us with your specific needs.

Thank you for your support and understanding and feel free to contact us with any questions

Jonathan Sebastian
Lunar Lounge Design
Learn more about the shop and process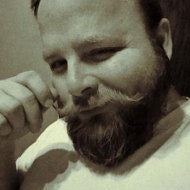 Jonathan Sebastian
Bokz button back lounge chair Mid Century Retro Vintage Design
---