Warren Beatty Portrait
"DARK EYES"
16x20 Inch Archival Giclee Print, true archival print, 150+ years
Satin Paper, Pigmented Inks
Image Dimensions @ 12x18 Inches with white border
Signed/Titled and Dated by Clyde Keller
Presented in Archival Sleeve, Unframed
Shipped Flat, Insured with Tracking
PRICE: $280.00
OR--
11x14 or 12x18 inch Fuji Crystal Archive photographic print(s)
Lustre Paper, fade resistant for over 20 years
Image dimensions @9x13.5 or 11x16.5 inches with white border
Signed/Titled and dated by Clyde Keller
Presented in archival sleeve, Unframed
Shipped Flat, Insured with Tracking
PRICE: $155.00 and $195.00
NOTE: The printed copyright information appearing on the web display print, is removed for your purchase print.
Featured as the cover photo on a newer book from Simon and Schuster entitled, STAR. Authored by Peter Biskind, it is published by Simon and Schuster UK. The 640 page hard cover book enters its softcover PB print in January 2011. First release was in December of 2010.
In this vintage documentary arts portrait, I captured Warren Beatty on the sidewalks of Portland adjacent to the Benson Hotel. The pose came from my suggestion to include his hand and with his glasses. My portrait was made just after he finished making Bonnie and Clyde-- if you look carefully you'll discover that you can see his eyes through his perfectly opaque glasses-- a composite portrait accomplished some thirty some years before photoshop existed by using masks and separate negatives in the darkroom, a painstaking labor of love and an exacting process to let the eyes emerge just enough to see them.
I used a Nikon F film camera, loaded with Kodak Tri-X and equipped with a 55mm Nikkor lens. The negatives are pristine producing a sharp looking print!
My archival B&W giclee print offers an exquisite range of tone, depth and brilliancy... faithfully capturing Beatty's complexion in great detail. Makes a strong impression. Suitable for immediate safe viewing (the print is shrink wrapped on foam core board) and ready for framing.
"DARK EYES" Copyright © 1968 Clyde Keller
ABOUT CLYDE KELLER:
Hi, I'm a photographer and artist selling my fine art prints at
clydekellerphoto.etsy.com
.
My work is sold as Fine Art Giclee (inkjet) prints or fade resistant Fuji Crystal Archive (photographic) prints.
Clyde is known internationally for his historic photographs of Robert F. Kennedy. His RFK images are featured in Rory Kennedy's documentary film, "ETHEL" which debuted at the 2012 Sundance Film Festival. The RFK Center for Justice and Human Rights has recently acquired key images from Clyde's RFK portfolios for their collection. Historic photos of author Ken Kesey, William Burroughs and actor Bill Murray are featured in Mark Christensen's book Acid Christ. Clyde's portrait of actor/director Warren Beatty is the cover photo for Peter Biskind's, Star. Several vintage documentary images appear in a new NFL films project, entitled, "Fearsome Foursome" as well as Dan Forrer's upcoming HBO documentary film centering on the birth of Hip Hop music. The Seattle Museum of History and Science now features his vintage Seattle skyline panoramas. His regional portraits of surviving pioneer families (and characters) appear in several new books, periodicals and webzines, including Ken Bilderback's, Creek with No Name, a new soft cover about the history of Cherry Grove, Oregon.
Clyde is the grandson of Clyde Leon Keller, (1872-1962) an important Oregon-based Plein-Air Impressionist Painter. His portfolios can be viewed at www.clydekeller.com.
TREASURY ITEM
June 27, 2014-- Featured in J.C. Strong's fabulous treasury entitled, "Faces"
https://www.etsy.com/treasury/MTAyMjI2MTd8MjcyNjQxMDc2NA/faces?index=0&atr_uid=
Visit J.C. Strong's art gallery store here--
https://www.etsy.com/shop/jcstrong
ABOUT JO ANN STRONG
"Hello! I'm Jo Ann. You'll find original impressionistic waterscape, seascape, and landscape paintings in my shop in watercolor, acrylics and ink. Prints are also offered..
My focus is nature captured in an impressionistic style. My philosophy is make a connection with art. It will enrich your life and spirit. Plus, your walls will love it. Have fun searching for your special art treasure on Etsy."
May 14, 2014-- Featured in the treasury entitled, "Bonnie&Clyde"
https://www.etsy.com/treasury/MTA5MDU5ODZ8MjcyMzU2MDI2Nw/bonnieclyde?index=6&ref__=&campaign_label=convo_notifications&utm_source=transactional&utm_campaign=convo_notifications_010170_10683759063_0_0&utm_medium=email&utm_content=&email_sent=1400022580&euid=MRVYtA8QkAc8MfDIuksMrxK64k3P&eaid=74607774&x_eaid=dc1a6b5760
Curated by Sebastian of GentlemanlyPursuits--
https://www.etsy.com/shop/GentlemanlyPursuits
ABOUT SEBASTIAN And Gentlemanly Pursuits--
From the Clapboard Cottages of Olde Cape Cod to the Flea Markets of Paris...
Bonjour, My name is Sebastian,and I live on Olde Cape Cod. I search high and low to find Vintage and Antique Treasures for your Home and Lifestyle. Antique appraising and collecting for more than 30 years has taught me many things about quality,conditon and pricing.
Now Shipping to every corner of the globe, all packages are properly packed and promptly delivered. We have shipped as far away as Perth Australia and Tokyo Japan.perhaps someday the Moon,
It is my pleasure to help you acquire the things you love the most, if you don't see what your looking for,let me know...I'll keep an eye out for you. Please feel free to ask about our convenient payment plan,which often makes the process a bit easier on the pocket.
July 15, 2012-- Featured in the treasury entitled, Shadows of Gothness 87
http://www.etsy.com/treasury/ODUwNjZ8MjcyMDQ5OTcyOQ/shadows-of-gothness-87
Curated by Cristina from YouBadGirl:
http://www.etsy.com/shop/YouBadGirl
Artisan Statement:
YOU BAD GIRL, your secret weapon to unbeatable cool looks.
It's time for unique alternative shopping! The sooner you order, the sooner you wear!
YOU-bad-GIRL: AMAZING HANDMADE FASHIONS since 2003 -- Perfect quality, cool styles and... NICE PRICES!!!
All you see is lovingly handmade from scratch by me, Cristina. You must have so give it a whirl. I wait for your orders all the time.
Because "Good girls go to heaven, bad girls go everywhere", and because this is fashion with a difference.
May 21, 2012-- Featured in the treasury entitled, Where Did I Put My Magazine?
http://www.etsy.com/treasury/MTAyMjI2MTd8MjcyMjg0ODM5NA/where-did-i-put-my-magazine?index=0
Curated by JC Strong Gallery:
http://www.etsy.com/shop/jcstrong
Artist Statement:
Hello! Thanks for stopping by and learning a little more about me. I'm a Southern California artist blessed to be living near the beach.
You'll see a variety of seascapes and landscapes in my art work, I'm inspired by my natural surroundings and it's fun to try and capture a moment....
Since I grow up in Los Angeles and was influenced by many cultures, you'll also see those influences in my paintings.
February 27, 2012-- Featured in the treasury entitled, ......... did you say CHARMING ?..........
http://www.etsy.com/treasury/MTg1OTAzNzJ8MjI4NTQzNjUxNg/did-you-say-charming
Curated by Maria from AlchemicalChaplets:
http://www.etsy.com/shop/AlchemicalChaplets
Artisan Statement:
I first heard of the ALCHEMICAL CHAPLET several years ago while reading an amazing book by Hania Czajkowski.
I started then to pray it by my fingers, and soon decided to make my first chaplet.
Having experienced so many blessings, I started making these powerful chaplets for my friends. They often tell me about their own wonderful experiences.
Favorite materials
silver, gold, crystal and gemstones, unusual pendants, exotic wood, handspun yarns
February 14, 2012-- Featured in the glamorous Bonnie & Clyde
treasury:
http://www.etsy.com/treasury/MTQ0ODA1NzZ8MjE1NTkyNzI1MQ/bonnie-clyde
Curated by lapetitenina from lapetitenina
http://www.etsy.com/people/lapetitenina
Artisan statement:
Welcome to la petite nina, a shop for Handmade & Vintage Clothing & Accessories.
Handmade by la petite nina are clothes made on measure and unique one of a kind items. The vintage items offered are selected for their good quality and state.
La petite nina (me and my sewing-machine) is based in Bruxelles, Belgium and all items are made and shipped from here to you. I love to work and be creative with my pieces, and simple classic style is often my motivation.
Please visit the website for more inspiration: www.lapetitenina.com
May 16, 2011-- Featured in the BAD BOYS Treasury-- Why do good girls like bad boys? Find out:
www.etsy.com/treasury/4dd187c81cc06d915f1c23e4/bad-boys
Curated by Rachel of Rachel Rolseth Art featuring high-quality original paintings of crows and ravens, and affordable art prints:
http://www.etsy.com/shop/rachelrolseth
Artist Statement:
I was raised in suburban Minnesota and now live in Minneapolis. I have been drawing and painting since I was in diapers. Painting is my passion, my therapy and sometimes my soapbox. Mostly though, painting is a way for me to exaggerate the beauty that already exists in the world and to share that vision with others. It is no wonder that I paint mostly women, birds and flowers, which I find to be three of the most magnificent and beautiful things in existence.
I like to use acrylic paint and colors that remind me of rust. I tend to work in layers.
May 5, 2011-- Newly featured in the WISE GUYS Treasury.
http://www.etsy.com/treasury/4dc33569933f6d917f167498/wise-guys
Curated by Mr. Sal Phan of Mclovebuddy:
http://www.etsy.com/shop/Mclovebuddy?ref=pr_shop_more
ABOUT
McLovebuddy is a vintage rescue and handmade remodern shop inspired by the classics with an eye to form, function, structure, science and reason.
Featured in a super treasury entitled, OLD HOLLYWOOD GLAM.
http://www.etsy.com/treasury/4d7ecf9f6bf38eefb9b5a2f4/old-hollywood-glam
Curated by penorus:
http://www.etsy.com/shop/penorus
About:
Affordable, hand picked, vintage costume / fine jewelry / jewellery & unique fashion accessories. Plus, quirky collectibles, housewares, salvaged jewelry & craft supplies. Fresh items added daily so please check back to discover new treasures.
Here's the unique, Coolest dudes on ETSY!
http://www.etsy.com/treasury/4d779980c60b8eef2bceb816/coolest-dudes-on-etsy
Curated by Amtigoni of animadesign:
http://www.etsy.com/shop/animadesign
Artisan Statement:
All my items are original and made by me in my studio in Athens/Greece. I have always enjoyed sewing,crafting, painting,creating unusual jewelry and handmade candles.
My artwork is in many private collections throughout Europe.
I am a one person company so each step from start to finish was done with much care for my customers so that they might receive the very best.
If in good faith any item you buy from me is not at the standards I present, on which you made up your decision, you have a total refund guarantee.
Proud member of THE EUROPEAN STREET TEAM and THE ETSY GREEK STREET TEAM.
Featured in the treasury entitled,
Everyone look slightly to the left, please!
http://www.etsy.com/treasury/4d41f33fd4cc6d91242740cd/everyone-look-slightly-to-the-left?ref=pr_treasury
Curated by Angie K at:
http://www.etsy.com/people/angie778
Appearing in the clever 'Stache Bash treasury curated by rachelrolseth:
http://www.etsy.com/treasury/4d41acee4a4e8eefa4f17812/stache-bash
Visit her store at:
http://www.etsy.com/shop/rachelrolseth
Rachel Rolseth Statemnt:
I was raised in suburban Minnesota and now live in Minneapolis. I have been drawing and painting since I was in diapers. Painting is my passion, my therapy and sometimes my soapbox. Mostly though, painting is a way for me to exaggerate the beauty that already exists in the world and to share that vision with others. It is no wonder that I paint mostly women, birds and flowers, which I find to be three of the most magnificent and beautiful things in existence. Rachel Rolseth
Curated by Rose in a fabulous Treasury titled after my portrait of Warren Beatty-- DARK EYES:
http://www.etsy.com/treasury/4d403832b0dd8eef10cbdfda/dark-eyes
Visit Rose's Handcrafted Obsessions shop for a wonderful selectin of Hand Embroidery Fashion Accessories Home Decor Wrist cuffs Necklaces Earrings All original designs. Queen Annes Lace, VanGoghs Starry Night and Wildflowers -
http://www.etsy.com/shop/Waterrose#
Featured by Tutika in her Coolest Etsy men Treasury:
http://www.etsy.com/treasury/4ccc55af4dd26d9123144f9f/coolest-etsy-men?ref=pr_treasury
Visit her shop at:
http://www.etsy.com/shop/Tutika
Featured by racheltreasures in her Smokin' hot eyes Treasury:
http://www.etsy.com/treasury/4cbb19a0dad56d91200cb8fa/smokin-hot-eyes
Visit Rachel's shop at
http://www.etsy.com/shop/racheltreasures
Learn more about the shop and process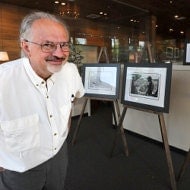 Clyde Keller, photographer
Warren Beatty, DARK EYES, Clyde Keller Photo, Book Cover for STAR by Peter Biskind, Fine Art Print, Black and White, vintage 1968
---
Overview
Handmade item
Materials:

pigmented inks, archival materials, motorized nikon, remo pack, 55mm nikkor

Ships worldwide from

United States

Feedback: 53 reviews
Favorited by: 109 people
Listed on Jan 9, 2017
1664 views