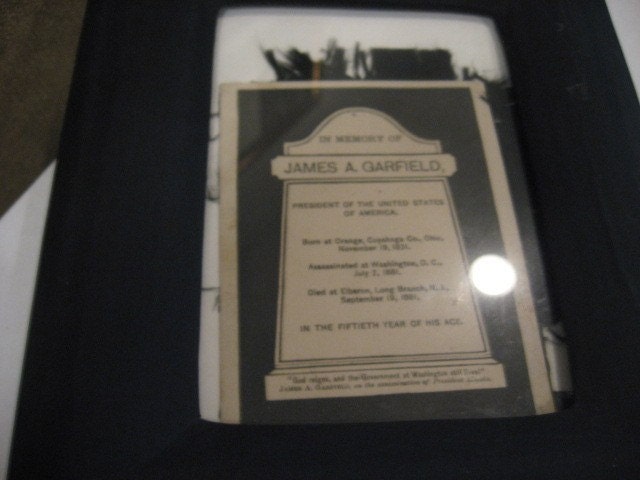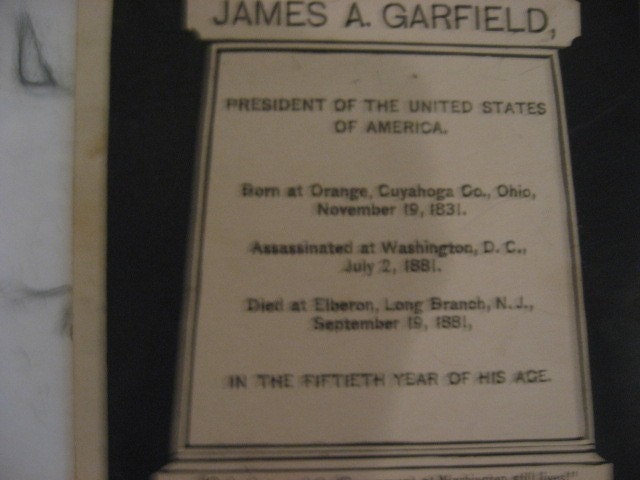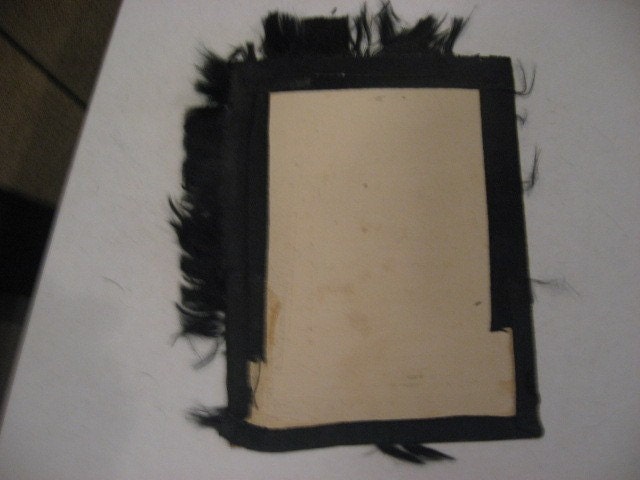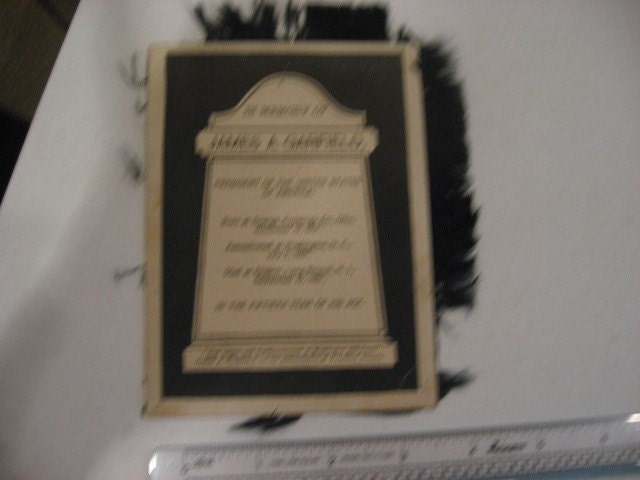 SALE AUTHENTIC POLITICAL MEMORABILIA
Original memorial notice of James A. Garfield in 1881 following his assassination by Charles Guiteau.
Preserved in a glass covered, heavy black crepe trimmed frame, packed away for over 25 yrs. Portion of black fringe bordering the memory card is missing.
Card is in great condition. I can mail this card with or without the frame. Your choice. Please contact me with your preference.
James Abram Garfield, the 1st left-handed president of the United States, could write Latin with one hand and Greek with the other, at the same time. He was the last of seven presidents born in a log cabin & the 1st president to campaign in two languages, English & German.
President Garfield served only 4mos. when disgruntled office-seeker, Charles Guiteau shot him July 2, 1881. After Garfield's assassination, he lingered between life & death 2-1/2 mos., as docs. probed for the bullet with non-sterile instruments, resulting in blood poisoning which killed him. He expired September 19, 1881, at age 50 years old.
Please see my other items
http://www.etsy.com/shop/flashbackintime
SALE 1881 Pres Garfield Memorial Presidential Mourning Framed
---
Shop similar items from sellers around the world