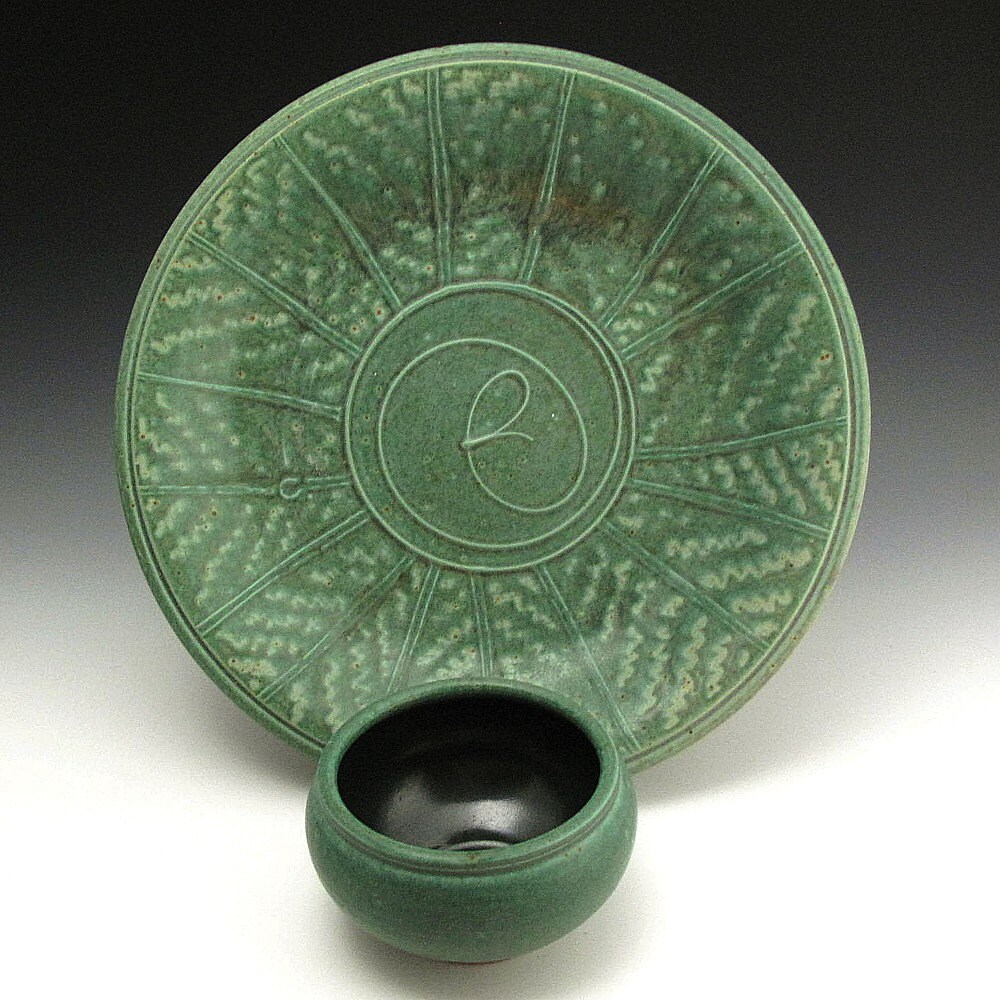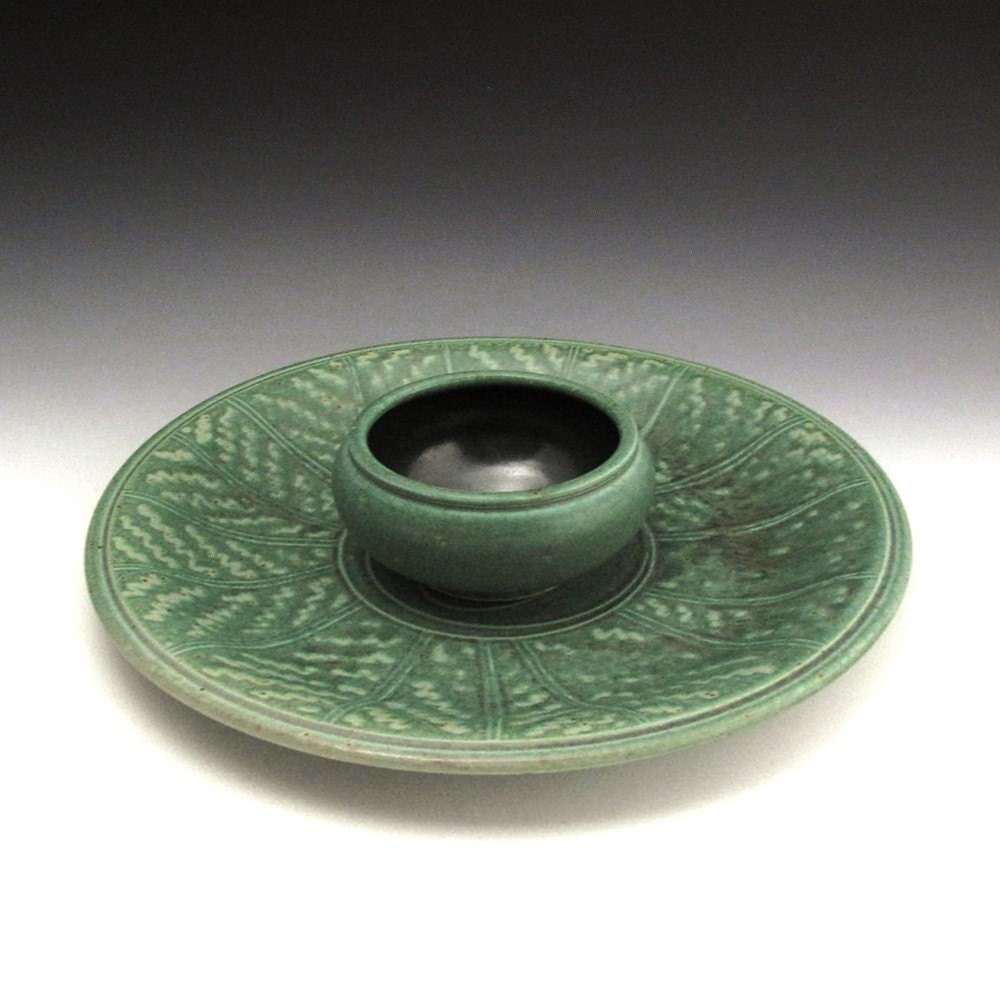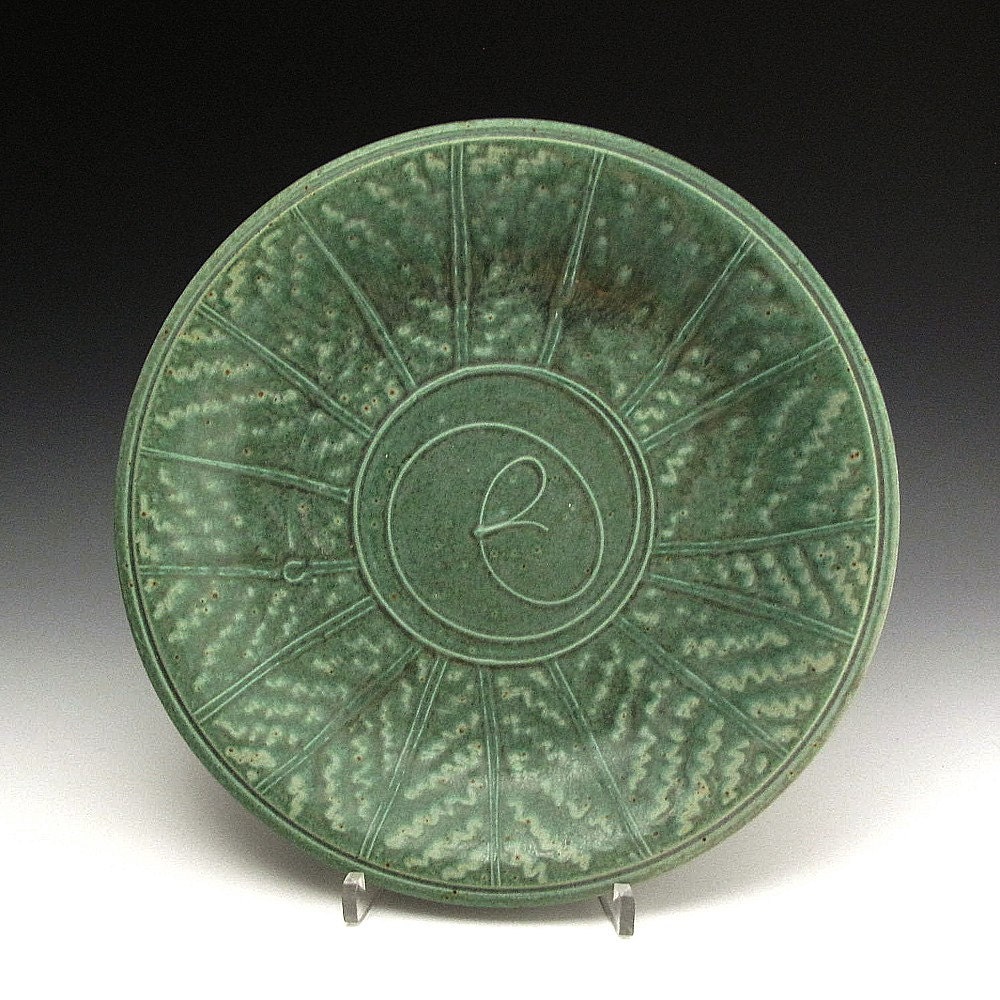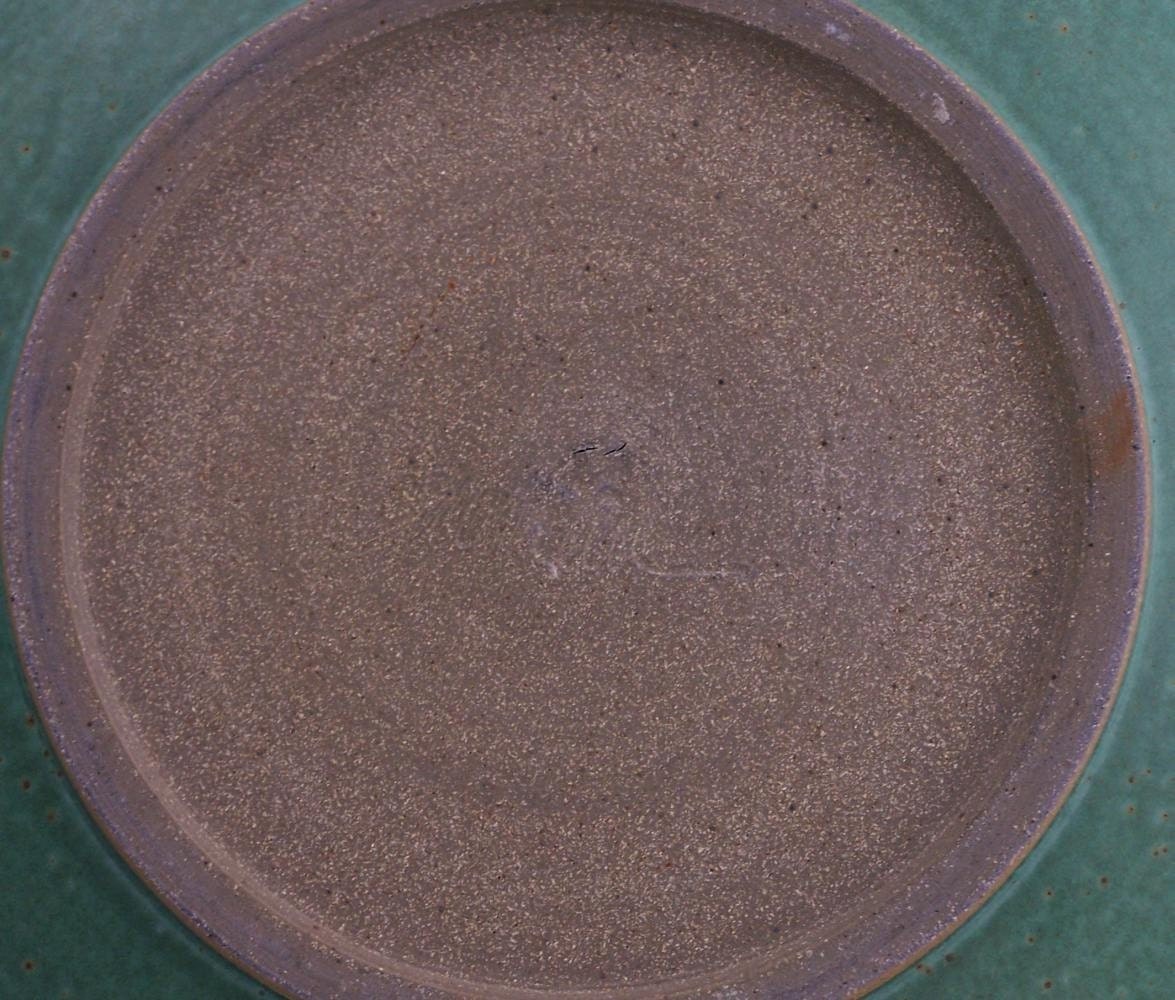 Oh, look! …A chip and dip!
Oh, look! …A salsa plate!
Oh, look! …A veggie platter!
Oh, look! …A cute puppy!

Okay, not that last one.

…But when I'm set up at a show and I hear people describing my pots, I find out all kinds of new names for the things I make.

But function is the key to why I make these 14" diameter plates the way I make 'em. For instance, I note (and am sometimes asked about this) that other potters make these plates (whatever you call 'em) with the bowl permanently attached.

Oh, I've seen some really great, really creative ones – ones with farm or sea animals depicted with their cute li'l faces for the bowl, or flowerdy (I know that "flowerdy" is a word because I heard it on the Andy Griffith Show) bowls stuck atop foliage-like plates, or even plates like starry night skies with bowls like shiny UFOs flying through them. Okay, I made that last one up. But someone oughta do THAT one – "To boldly go where no dip has gone before……aboard the StarChip Enterprise"

Sorry, I get carried away. I do that.

And he'll have pun, pun, pun
'Til somebody takes the keypad away
('Til somebody takes the keypad away)
Oh weeeeee eeee eeee eee eee ee
(beach boys eat your hearts out)

I choose to make my Chip\/Dip\/Salsa\/Veggie platters with the bowl un-attached. I do it for the following reasons:

1. It broadens the function. Rather than being just one piece with a narrow assignment, the two pieces can be used separately. The platter can be a platter to serve anything (I keep the bowl's "target rim" very low so that the bottom of the platter is virtually flat). And the bowl can be used as a bowl.

2. It stores more easily. Imagine trying to stack or lean or otherwise make a platter with attached bowl fit into your cabinet. Done imagining? …tough one, innit?

3. You can microwave whatever's in the bowl (cheese dip, etc) without disturbing what's on the platter.

See? I've thought this thing out. But I must close now because I've surpassed my allotment of parenthesis for a single description (I now hold the world record).


Learn more about the shop and process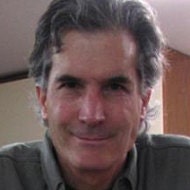 John Bauman
---
Overview
Materials:

stoneware clay, high fired glaze

Only ships within

United States

.
Feedback: 1176 reviews
Favorited by: 8 people