With our wonderful and fun do it yourself perfume kits, now you can compose your own astonishing tales of scented incredibleness. Whether you're a budding perfume lover, or a die-hard aficionado, this is a fun way to learn how to make your One True Perfume!
Perfume is composed of three types of notes: the top notes, which dissipate into the air almost immediately; the heart notes, which are drawn out over time and evolve very maturely; and the base notes, which last the longest and remain closest to the skin once the other notes have faded.
To order, pick three notes for each classification (that's nine oils total)! Feel free to convo us if you're curious about an ingredient. All ingredients are listed at the bottom of this listing. You can use the search feature (ctrl+F) in your browser to find Head Notes, Heart Notes, and Base Notes.
------------------------------------------------------------
Sweet Anthem's Do It Yourself Perfumery Kit includes...
• 3 Top Notes: Your Choice
• 3 Heart Notes: Your Choice
• 3 Base Notes: Your Choice
• 1 Copy of "On Composing Perfume" Zine
• 10 1ml plastic dropettes
• 1 2ml Jojoba oil (carrier)
• 1 empty 5ml amber bottle for your final blend
• Fragrance tester strips
Add-Ons and Extras
Find the deets on making your own solid perfumes, or add on note packs here: http:\/\/www.etsy.com\/shop.php?user_id=5123207&section_id=6241242
------------------------------------------------------------
Do It Yourself Perfumery Kit. 100% Vegan.
Please see our shop announcement for current turnaround times before you place your order.
------------------------------------------------------------
INGREDIENT SELECTIONS
Our ingredients are sourced from local (to the Pac NW) and highly reputable sources. Most essential oils, absolutes, attars, etc. are sustainable, organic, or wild harvested. Unmarked oils are synthetic aroma chemicals or fragrance oils from cruelty-free companies we trust.
We are always on the lookout for new and fun amazing perfume ingredients. If you're interested in something not on this list, we can probably find it. Just convo us!
• • • TOP NOTES • • •
• Accords •
Citrus
Fruity
Laundry
• Citrus & Fruity •
Apple
Bergamot EO
Bergamot EO
Clementine EO
Coconut
Cranberry
Fig
Grape
Grapefruit, Pink EO
Grapefruit, White EO
Kumquat
Lemon EO
Lime
Lime Peel EO
Mandarin EO
Mango
Orange, Bitter EO
Orange, Sweet EO
Orange Peel
Petitgrain EO
Pear
Pomegranate
Plum
Raspberry
Strawberry
Tangerine EO
Watermelon
Yuzu EO
• Earthy & Oceanic •
Beach Breezes
Carrot Seed EO
Fresh Snow
Sarsaparilla
Seashore
Sweetgrass
Tomato Leaf
Tomato Vine
• Edible & Gourmand •
Absinthe
Almond EO
Bread
Caramel
Champagne
Lettuce
Oatmeal, Milk & Honey
Wasabi
Wine
• Floral •
Dogwood
Cherry Blossom
Ginger Lily EO
Waterlily
• Green, Herbal, Minty & Spicy •
Allspice EO
Anise EO
Basil EO
Bay Rum EO
Birch, Sweet EO
Cardamom EO
Cayenne EO
Cilantro EO
Curry Leaf EO
Fennel EO
Ginger EO
Juniper Berry EO
Marjoram EO
Mint, Maroc
Oregano EO
Pepperberry
Peppermint EO
Rosemary EO
Spearmint EO
Tarragon EO
Thyme EO
Wintergreen EO
• Tea Time •
Bergamot EO
Chamomile, Blue EO
Chamomile, German EO
Tea, Chai
Tea, Lychee
Tea, Matcha
Rosemary EO
• Woody, Resinous, & Smoky •
Bois de Rose EO
Cedarwood EO
Dragon's Blood EO
Eucalyptus EO
Nag Champa
• • • HEART NOTES • • •
• Accords •
Floral
Floral Musk
Powdery Floral
• Animalic •
Musk, Floral
Musk, White
• Balsamic & Camphorous •
Juniper Berry EO
• Citrus & Fruity •
Currant, Black EO
Currant, Red
Litsea Cubeba EO
Tagette EO
• Edible & Gourmand •
Coffee
• Floral •
Bluebonnets
Carnation EO
Cyclamen
Freesia
Frangiapani EO
Gardenia
Geranium EO
Heather
Heliotrope EO
Honeysuckle
Jasmine EO
Lotus EO
Lilac
Lily of the Valley
Magnolia
Marigold EO
Narcissus EO
Neroli EO
Orchid
Orris Root EO
Osmanthus ABSOLUTE
Pikaki
Rose, Canton
Rose, English
Rose, Maroc
Tea Rose EO
Tuberose EO
Ylang Ylang EO
Violet EO
Wisteria
• Green, Herbal, Minty & Spicy •
Caraway EO
Cassia EO
Cinnamon EO
Coriander EO
Lavender EO
Nutmeg EO
Pepper, Black EO
Pepper, Pink EO
• Tea Time •
Champaca ABSOLUTE
Clary Sage EO
Jasmine EO
Lavender EO
Gingergrass EO
Lemongrass EO
Magnolia
Marigold EO
Narcissus EO
Rose Geranium EO
Tea Rose EO
• • • BASE NOTES • • •
• Accords •
Gourmand
Woodsy
• Animalic •
Ambergris
Ambrette Seed EO
Civet
Musk
• Balsamic & Camphorous •
Balsam, Copaiba EO
Balsam, Peru EO
Balsam, Tolu EO
Camphor EO
Elemi EO
Fir Needle EO
Frankincense EO
Labdanum EO
Olibanum EO
Myrrh EO
Sweet Myrrh
• Earthy & Oceanic •
Hay, New Moon
Hops C02
Patchouli C02
Sea Moss
Tonka Bean EO
Vetiver EO
• Edible & Gourmand •
Brown Sugar
Cabernet Sauvignon
Cocoa ABSOLUTE
Chocolate, Sweet
Chocolate, White
Frosting
Mocha
Rhubarb
Spices, Arabian
Sugar
Vanilla EO
Vanilla C02
Vanilla Bean
• Green, Herbal, Minty & Spicy •
Angelica Root EO
• Tea Time •
Helichrysum ABSOLUTE
Tea, Black
Tea, Green
• Woody, Resinous, & Smoky •
Amber ATTAR
Amyris EO
Elemi
Fir Needle
Frankincense EO
Guiacwood
Leather
Mahogany
Myrrh EO
Opium
Pine
Sandalwood EO
Teak
Tobacco
------------------------------------------------------------
Find more at
sweetanthem.etsy.com
Learn more about the shop and process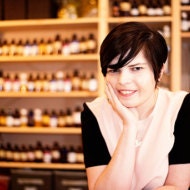 Meredith Smith
DO IT YOURSELF Perfumery Kit - Includes Perfume Ingredients, Supplies, and Howto Zine - As Seen This Month's BUST Magazine
---