Necklace Photo Locket Floral Blue Flowers Medaillon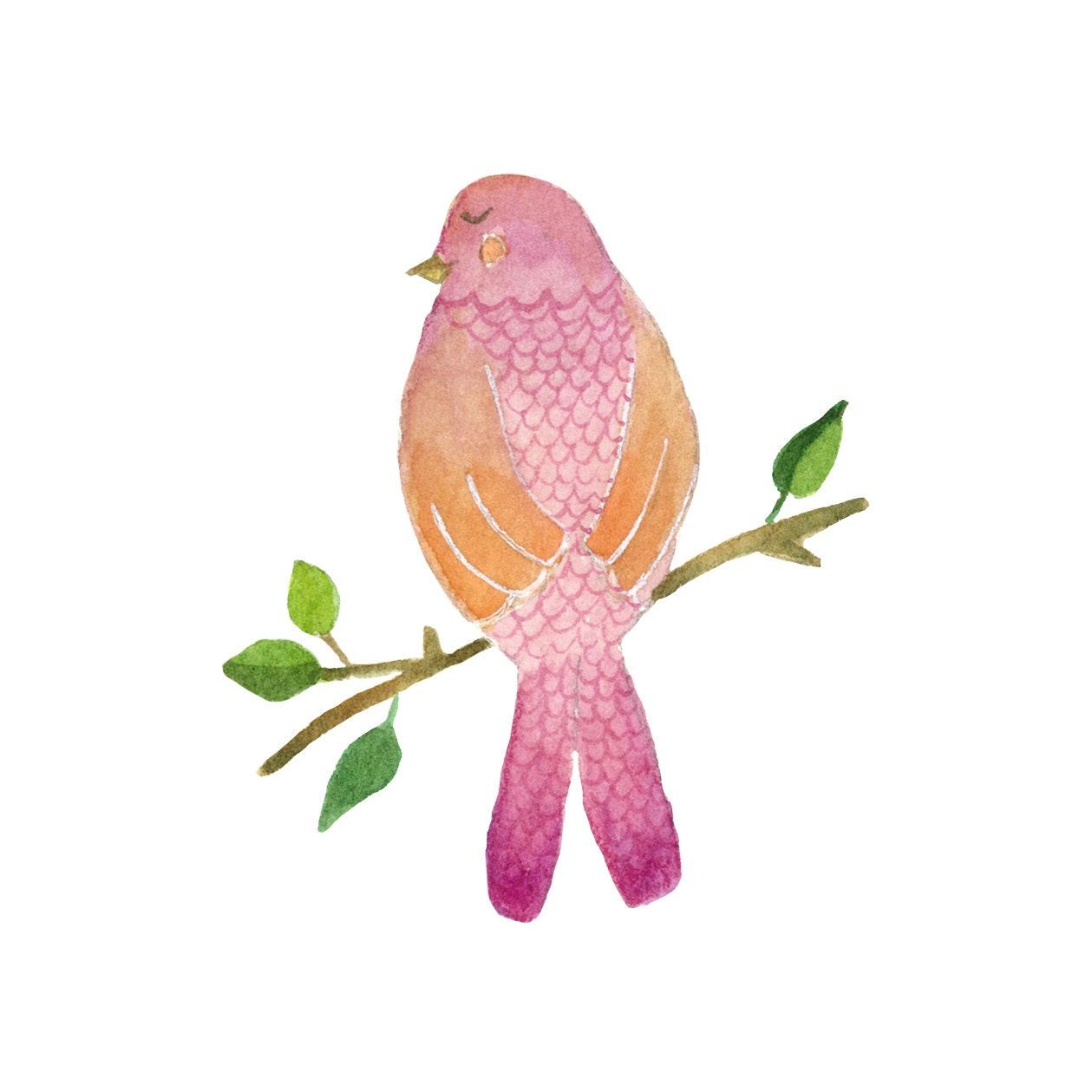 Description
70cm (27,5") long bronze tone necklace with a pretty locket ( 3,5 cm - 1,37")
Want to see more lockets?
www.etsy.com/de/shop/meineketten?section_id=16657279&ref=shopsection_leftnav_7
The jewelry will be nicely packed and delivered safely
Tips to make your jewellery last longer:
Keep it dry! Do not bathe/shower with it or spray perfume on it - apply makeup and hairspray before you put on your jewellery
- Always last on, first off-
I ship within the next 24 hours after I have received the payment (except on weekends) with Deutsche Post. Delivery will take max. 5 days within Germany, 8 days within the EU and up to 14 days anywhere else
Thanks for visiting my shop ♥
Reviews aren't loading right now. Try again later!
Payment options
Secure options
Accepts Etsy Gift Cards and Etsy Credits
Etsy keeps your payment information secure. Etsy shops never receive your credit card information.
Other options
Etsy can't guarantee the security of these options. For details on how to pay with these methods, contact me.
Customs and import taxes
Buyers are responsible for any customs and import taxes that may apply. I'm not responsible for delays due to customs.
Returns & exchanges
I gladly accept returns, exchanges, and cancellations
Contact me within:
14 days of delivery
Ship items back within:
21 days of delivery
Request a cancellation within:
3 days of purchase
Questions about your order?
Please contact me if you have any problems with your order.
Terms & Conditions and Right of Withdrawal
Impressum:


Johanna Rott
Galenusstr. 57q
13187 Berlin

Tel: 0177-5490578 (erreichbar wochentags von 9.00 – 15.00)

E-Mail: meineketten@hotmail.com

Steuernummer 31/276/00307

Ust. IdNr. DE283892526

Die Plattform der EU-Kommission zur Online-Streitbeilegung (OS-Plattform) erreichen Sie über folgenden Link: https://ec.europa.eu/consumers/odr/


Allgemeine Käuferinformationen im Fernabsatz und elektronischen Geschäftsverkehr einschließlich AGB
Johanna Rott – "meineketten"

1. Geltungsbereich
2. Vertragspartner
3. Kundendienstzeiten
4. Zustandekommen des Vertrages/Korrektur von Eingabefehlern
5. Preise und Versandkosten
6. Zahlungsarten
7. Lieferung, Lieferbedingungen
8. Transportschäden
9. Speicherung des Vertragstextes/Datenschutz
10. Gewährleistung/Garantie
11. Haftung
12. Schlussbestimmungen

1. Geltungsbereich
Diese Allgemeinen Geschäftsbedingungen gelten für alle Verträge zwischen uns und unseren Kunden im Shop meineketten auf der Plattform www.etsy.com , soweit nicht etwas anderes vereinbart oder gesetzlich zwingend vorgeschrieben ist.
Die Allgemeinen Geschäftsbedingungen gelten ausschließlich. Entgegenstehende Bedingungen des Käufers werden von nicht anerkannt.

2. Vertragspartner
Der Kaufvertrag kommt zustande mit Johanna Rott, Galenusstraße 57 q, 13187 Berlin.

3. Kundendienstzeiten
Sie erreichen den Kundendienst für Reklamationen, Beanstandungen, Fragen und Hinweisen:
Montag bis Freitag, von 10.00 Uhr bis 15.00 Uhr unter
Telefon: +49 (0)177 549 05 78
Email: meineketten@hotmail.com

4. Zustandekommen des Vertrages
Die Produktabbildungen im Online-Shop stellen eine Aufforderung zur Abgabe eines Kaufangebotes dar. Einzelne Produkte können durch Klicken des Buttons "Warenkorb" in den Warenkorb gelegt und durch die Löschfunktion ggf. wieder entfernt werden. Eingabefehler können vor Abschluss des Bestellvorgangs jederzeit mittels der üblichen Tastatur- und Mausfunktionen korrigiert werden. Durch Eingabe der persönlichen Daten und Klicken des Buttons "Kaufen"/"Submit Order" im abschließenden Schritt des Bestellvorganges wird eine verbindliche Bestellung der im Warenkorb enthaltenen Waren abgegeben. Nr. 4 der etsy-AGB enthält zusätzliche Regelungen.

Die Bestätigung des Eingangs der Bestellung erfolgt unverzüglich nach deren Absenden per Email. Dies stellt noch keine Vertragsannahme dar. Die Annahme des Vertrages erfolgt vielmehr durch Versand einer Auftragsbestätigung per Email oder durch Auslieferung der Ware innerhalb von fünf Tagen. Sollten Sie die Auftragsbestätigung oder Warenlieferung nicht binnen fünf Tagen (bei Lieferungen in das außereuroäische Ausland innerhalb von 10 Tagen) erhalten, sind Sie nicht mehr an Ihre Bestellung gebunden. Eingabefehler können vor der endgültigen Abgabe des Angebots durch Überprüfen der zusammenfassenden Bestellübersicht erkannt und nach Betätigung des "Zurück"-Buttons des Browsers auf der vorherigen Seite korrigiert werden.


5. Preise und Versandkosten
Die auf den Produktseiten angegebenen Preise sind Endpreise. Sie beinhalten die gesetzliche Mehrwertsteuer und sonstigen Preisbestandteile.
Die Versandkosten sind von Ihnen gesondert zu tragen. Die genaue Höhe der entstehenden Koten werden im Bestellvorgang mit angezeigt und sind unter dem Link "Versandkosten" in der Tabelle der Versandkosten abzulesen.
Bei Lieferungen außerhalb der EU können zusätzlich Zollgebühren und Steuern anfallen. Einzelheiten hierzu entnehmen Sie bitte:
http://ec.europa.eu/taxation_customs/index_de.htm
Detailinformationen zur Einfuhrumsatzsteuer erhalten Sie unter:
http://auskunft.ezt-online.de/ezto/Welcome.do
Informationen über die Einfuhrbestimmungen in die Schweiz finden Sie unter:
http://xtares.admin.ch/tares/login/loginFormFiller.do

6. Zahlungsarten
Sie haben folgende Zahlungsmöglichkeiten:
PayPal
Kreditkarte
Etsy Gift Card
Überweisung
Sofortüberweisung

Während des Bestellvorgangs werden Sie auf die PayPal-Seite weitergeleitet. Sie haben dort die Möglichkeit, vor Abschluss der Bestellung die Zahlung vorzunehmen.
Soweit Sie per Kreditkarte zahlen, werden vor Abschluss des Bestellvorgangs Ihre Kreditkartendaten abgefragt. Nach deren Eingabe fahren Sie im Bestellvorgang fort.
Bei Zahlung über eine Etsy Gift Card müssen Sie die Kartennummer während des Bestellvorgangs bereithalten und bei Aufforderung in das dafür vorgesehene Kästchen eintragen. Der Betrag wird Ihrer Bestellung gutgeschrieben.
Bei der Zahlungsart Banküberweisung ist die Zahlung sofort nach Vertragsschluss fällig. Nach Eingang des Kaufpreises erfolgt die Auslieferung der Artikel an den Kunden.
Soweit Sie über Sofortüberweisung zahlen, werden Sie nach Abschluss des Bestellvorgangs durch Eingabe Ihrer Anmeldedaten in das Onlinebanking-System Ihrer Bank weitergeleitet. Dort können Sie die Zahlung durch Eingabe der PIN- und TAN-Nummer vornehmen.

7. Lieferung, Lieferbedingungen
Die Lieferung erfolgt auf dem Versandweg an die von Ihnen angegebene Lieferanschrift.
Die Lieferzeit entnehmen Sie bitte den Angaben bei dem jeweiligen Produkt.

8. Transportschäden
Wird Ihnen einmal ein Artikel geliefert, der offensichtliche Transportschäden aufweist, so reklamieren Sie diese bitte sofort beim Zusteller und setzen uns davon in Kenntnis. Sollten Sie dies nicht tun, hat es keinerlei Konsequenzen für Ihre gesetzlichen Gewährleistungsrechte, dies dient lediglich dazu, uns die Durchsetzung etwaiger Ansprüche gegenüber dem Transportunternehmer zu erleichtern.

9. Speicherung des Vertragstextes/Datenschutz
Durch die Druckfunktion Ihres Browsers haben Sie die Möglichkeit, den Text selbst zu speichern. Die AGB können Sie jederzeit auf dieser Seite einsehen. Die Bestelldaten, AGB und die Widerrufsbelehrung erhalten Sie in Textform mit der Warenlieferung.
Die uns übermittelten Daten werden lediglich zur Abwicklung und Erfüllung der Bestellung verwendet. Eine Weitergabe der Daten erfolgt ggf. an das mit der Lieferung beauftragte Transportunternehmen und an das Kreditinstitut, das mit der Abwicklung der Kaufpreiszahlung beauftragt ist. Danach werden die Daten für eine weitere Verwendung gesperrt und nach Ablauf der steuer- und handelsrechtlichen Aufbewahrungsfristen gelöscht. Die Daten werden weder an sonstige Dritte weitergegeben noch zu Werbezwecken genutzt.
Sie haben ein Recht auf unentgeltliche Auskunft, Sperrung, Löschung oder Berichtung Ihrer gespeicherten Daten.

10. Gewährleistung/Garantie
Die Gewährleistung erfolgt nach den gesetzlichen Bestimmungen.
Wir geben keine eigenen Garantien für unsere Produkte. Regelmäßig gewähren die Hersteller Garantien auf ihre Produkte, die meist 24 Monate gültig sind. Die Details hierzu entnehmen Sie den Garantiebedingungen des Herstellers, die der Warenlieferung beigefügt sind. Ihre Gewährleistungsrechte gegenüber uns werden hierdurch nicht eingeschränkt. Sie können uns daher bei Mängeln der Sache unabhängig von der Inanspruchnahme der Herstellergarantie im Rahmen der gesetzlichen Gewährleistungsbestimmungen jederzeit in Anspruch nehmen.

11. Haftung
Wir haften uneingeschränkt für Schäden aus der Verletzung des Lebens, des Körpers und/oder der Gesundheit. Ferner haften wir im Fall des Vorsatzes oder grober Fahrlässigkeit bei arglistigem Verschweigen eines Mangels oder in allen anderen gesetzlich geregelten Fällen.
Bei der Verletzung einer wesentlichen Vertragspflicht ist die Haftung bei leichter Fahrlässigkeit auf den vorhersehbaren, vertragstypischen Schaden begrenzt. (Eine Vertragspflicht ist wesentlich, wenn sie für die betroffene Partei einen so erheblichen Nachteil zur Folge hat, dass ihr im Wesentlichen entgeht, was sie durch den Vertrag hätte erwarten dürfen.)
Bei der Verletzung unwesentlicher Vertragspflichten ist die Haftung auf Vorsatz und grobe Fahrlässigkeit beschränkt.

12. Schlussbestimmungen
Es gilt das Recht der Bundesrepublik Deutschland. Die Regelungen über das UN-Kaufrecht finden keine Anwendung. Gegenüber Verbrauchern gilt diese Rechtswahl nur insoweit, als Ihnen dadurch nicht günstigere Bestimmungen des Rechts des Staates, in dem sie ihren gewöhnlichen Aufenthalt haben, entzogen werden. Die Vertragssprache ist deutsch.
Sollte eine Bestimmung dieser Allgemeinen Geschäftsbedingungen unwirksam sein, so bleibt der Vertrag im Übrigen wirksam. An Stelle der unwirksamen Bestimmung gelten die einschlägigen gesetzlichen Vorschriften.


Copyright: www.abmahnschutzbrief.de
Stand: Dezember 2017


Datenschutz:
Erweiterte Datenschutzerklärung (Kundendaten werden in einer Kundendatenbank gespeichert)

Beim Besuch unserer Seite werden grundsätzlich Zugriffsdaten ohne Personenbezug gespeichert, die der Verbesserung unseres Angebotes dienen und keinerlei Rückschlüsse auf Ihre Person zulassen.

Die uns darüber hinaus übermittelten persönlichen Daten werden ohne Ihre gesonderte Einwilligung lediglich zur Abwicklung und Erfüllung der Bestellung verwendet. Eine Weitergabe der Daten erfolgt ggf. an das mit der Lieferung beauftragte Transportunternehmen und an das Kreditinstitut, das mit der Abwicklung der Kaufpreiszahlung beauftragt ist. Danach werden die Daten für eine weitere Verwendung gesperrt und nach Ablauf der steuer- und handelsrechtlichen Aufbewahrungsfristen gelöscht. Die Daten werden weder an sonstige Dritte weitergegeben noch zu Werbezwecken genutzt.

Sie haben ein Recht auf unentgeltliche Auskunft, Sperrung, Löschung oder Berichtung Ihrer gespeicherten Daten.

Soweit Sie uns die erforderliche Einwilligung erteilt haben, werden Ihre Nutzungsdaten (Benutzername und Passwort) sowie Ihre Kundendaten (Name, Adresse, Email, Telefonnummer, Bankverbindung) in unserer Kundendatenbank gespeichert. Dadurch kann bei zukünftigen Bestellungen auf die erneute Eingabe der Daten verzichtet werden. Die Einwilligung kann jederzeit mit Wirkung für die Zukunft widerrufen werden, indem das Kundenkonto gelöscht wird.

Zu Fragen und Auskünften über die Erhebung und Nutzung Ihrer Daten wenden Sie sich bitte an
Johanna Rott
Galenusstr. 57Q
13187 Berlin
0177-5490578 (wochentags erreichbar von 9:00-15:00 Uhr)

meineketten@hotmail.com




Widerrufsbelehrung

Als Verbraucher steht Ihnen ein Widerrufsrecht nach Maßgabe folgender Belehrung zu:
Widerrufsbelehrung
Widerrufsrecht
Sie haben das Recht, binnen vierzehn Tagen ohne Angabe von Gründen diesen Vertrag zu widerrufen. Die Widerrufsfrist beträgt vierzehn Tage ab dem Tag, an dem Sie oder ein von Ihnen benannter Dritter, der nicht der Beförderer ist, die letzte Ware in Besitz genommen haben bzw. hat.
Um Ihr Widerrufsrecht auszuüben, müssen Sie uns

Johanna Rott
Galenusstr. 57Q
13187 Berlin

Email: meineketten@hotmail.com

mittels einer eindeutigen Erklärung (z. B. ein mit der Post versandter Brief oder E-Mail) über Ihren Entschluss, diesen Vertrag zu widerrufen, informieren. Sie können dafür das beigefügte Muster-Widerrufsformular verwenden, das jedoch nicht vorgeschrieben ist.
Zur Wahrung der Widerrufsfrist reicht es aus, dass Sie die Mitteilung über die Ausübung des Widerrufsrechts vor Ablauf der Widerrufsfrist absenden.
Folgen des Widerrufs
Wenn Sie diesen Vertrag widerrufen, haben wir Ihnen alle Zahlungen, die wir von Ihnen erhalten haben, einschließlich der Lieferkosten (mit Ausnahme der zusätzlichen Kosten, die sich daraus ergeben, dass Sie eine andere Art der Lieferung als die von uns angebotene, günstigste Standardlieferung gewählt haben), unverzüglich und spätestens binnen vierzehn Tagen ab dem Tag zurückzuzahlen, an dem die Mitteilung über Ihren Widerruf dieses Vertrages bei uns eingegangen ist. Für diese Rückzahlung verwenden wir dasselbe Zahlungsmittel, das Sie bei der ursprünglichen Transaktion eingesetzt haben, es sei denn, mit Ihnen wurde ausdrücklich etwas anderes vereinbart; in keinem Fall werden Ihnen wegen dieser Rückzahlung Entgelte berechnet.
Wir können die Rückzahlung verweigern, bis wir die Waren wieder zurückerhalten haben oder bis Sie den Nachweis erbracht haben, dass Sie die Waren zurückgesandt haben, je nachdem, welches der frühere Zeitpunkt ist.
Sie haben die Waren unverzüglich und in jedem Fall spätestens binnen vierzehn Tagen ab dem Tag, an dem Sie uns über den Widerruf dieses Vertrages unterrichten, an uns zurückzusenden oder uns zu übergeben. Die Frist ist gewahrt, wenn Sie die Waren vor Ablauf der Frist von vierzehn Tagen absenden. Sie tragen die unmittelbaren Kosten der Rücksendung der Waren.
Sie müssen für einen etwaigen Wertverlust der Waren nur aufkommen, wenn dieser Wertverlust auf einen zur Prüfung der Beschaffenheit, Eigenschaften und Funktionsweise der Waren nicht notwendigen Umgang mit Ihnen zurückzuführen ist.
Ausschluss des Widerrufsrechtes
Das Widerrufsrecht besteht nicht bei Verträgen
zur Lieferung von Waren, die nicht vorgefertigt sind und für deren Herstellung eine individuelle Auswahl oder Bestimmung durch den Verbraucher maßgeblich ist oder die eindeutig auf die persönlichen Bedürfnisse des Verbrauchers zugeschnitten sind,
zur Lieferung von Waren, die schnell verderben können oder deren Verfallsdatum schnell überschritten würde,
zur Lieferung versiegelter Waren, die aus Gründen des Gesundheitsschutzes oder der Hygiene nicht zur Rückgabe geeignet sind, wenn ihre Versiegelung nach der Lieferung entfernt wurde,
zur Lieferung von Waren, wenn diese nach der Lieferung aufgrund ihrer Beschaffenheit untrennbar mit anderen Gütern vermischt wurde,
zur Lieferung von Ton- oder Videoaufnahmen oder Computersoftware in einer versiegelten Packung, wenn die Versiegelung nach der Lieferung entfernt wurde.

Muster-Widerrufsformular
Soweit Sie den Vertrag widerrufen wollen, füllen Sie bitte dieses Formular aus und senden es an uns zurück:
Angaben des Verkäufers:

Johanna Rott
Galenusstr. 57Q
13187 Berlin
Email: meineketten@hotmail.com

Hiermit widerrufe ich den von mir abgeschlossenen Vertrag über den Kauf der folgenden Waren/die Erbringung von Dienstleistungen:

Anzahl Artikelname ………………/…………………………………….


Bestelldatum ……………………………………………………….


Bestellnummer ……………………………………………………….


Ware erhalten am ……………………………………………………….


Gesamtpreis der Ware …………………………………………………EUR


Persönliche Angaben des Käufers

Vorname, Name ……………………………………………………….

Straße und Hausnummer ……………………………………………………….

PLZ und Ort ……………………………………………………….



…………………………………………………………………………………………………………..
Datum, Unterschrift
Johanna Rott
Almost gone.

There's only

1

left.
Almost gone.

There's only 1 left.
---
Overview
Handmade item
Materials:

metall, Messing, bronze, brass

Made to order
Feedback: 327 reviews
Favorited by: 35 people
Gift message available
Shipping & returns
Ready to ship in 1–2 business days
From Germany
There was a problem calculating your shipping. Please try again.
Zip or postal code
Please enter a valid zip code
Sorry, this item doesn't ship to
United States
.
Contact the shop
to find out about available shipping options.