I'm so excited to share with you a quick, easy, great-feeling and healthy way to get beautiful skin head to toe! Glow Body Polish is a gently exfoliating blend of sugar, luxurious replenishing oils, and raw local honey. This scrub is ideal for all skin types, especially troubled skin. On a cellular level it gently removes dead skin cells, promotes cell renewal and rapidly encourages tissue repair. The antibacterial and astringent properties encourage clear refined pores without any irritation or dryness. For skin struggling with acne, psoriasis, and eczema, this scrub is an ideal cleanser that will heal without irritating. It's also a favorite for mature skin, as the proteins and fatty acids replenish & reinforce cell structure to give skin that youthful, glowing, hydrated "bounce".

I've seen a million sugar scrubs out there but trust me, there is a significant difference between the good and the downright fabulous.


Available in reusable 4 oz or large 8 oz glass jar. Comes with a complimentary birchwood spoon to keep your product clean and active (oils and dirt from fingers can break down the product).

DIRECTIONS FOR USE: Rinse desired area and apply to damp skin. Rub into area with gentle, circular motions. Let sit for a few moments to allow skin to absorb all that good nutrition. Rinse, pat dry and enjoy your soft, smooth results!


THE TRUE BEAUTY IS IN THE DETAILS:
Ingredients:

Organic Raw Sugar: This unrefined sugar can be a bit rough for delicate skin, so it is Crushed by hand with mortar & pestle for a gentler exfoliating experience.

Organic Coconut Oil: As always I use virgin coconut oil, never refined or heated, and expeller-pressed. Cold-pressing is the best method by which oils can be retained, as it keeps the nutritional benefits of the oil intact. This is how all of my plant oils are made (other than steam-distilled essential oils).

Vitamin E: What you may not know is Vitamin E in the beauty industry commonly has a dark side. It is usually diluted with carrier oils, and most often is a petroleum-based synthetic. Most skincare crafters don't even know the difference between the two. Others may use "natural" Vitamin E but they don't know it comes in 8 different forms, or which one they should actually be using. As always I use only premium quality product and opt for the plant-based, most biologically active form of Vitamin E to give you maximum benefit.

Organic Jojoba Oil: This oil is one of the closest to the natural oils your body produces, and is therefore readily absorbed into skin and hair--making it incredibly replenishing.

Carrot Seed Oil: A little bit of this oil packs a lot of punch! It is rich in beta-carotene and vitamins, so it fights free radicals, protects skin, and best of all it stimulates cell growth while removing toxins to leave skin toned, youthful and full of elasticity.

Grapeseed Oil:There's no doubt this oil works wonders on skin. It has mildly astringent, antiseptic and anti-inflammatory qualities for gentle, fast healing and clarity of skin. The flavonoid 'oligomeric procyanidin', found in grapeseed oil is an incredibly strong antioxidant, with about 50 times the power of antioxidants like vitamin C and E. It fights free radicals, actively repairs damaged cells, and provides a protective barrier. Unlike most common and affordable grapeseed oils, which are chemically extracted to save cost on pressing oils from so many tiny seeds, I provide you with the best quality oil for your health and luxury.

Raw Honey: Unrefined Spring Bloom honey comes from my very favorite local beekeeper. The bees freely roam the unique Sonoran Desert during the Spring bloom for this gorgeous one-of-a-kind honey. The bees are well loved and happy living the natural way--they are never sprayed, fed sugar or unnatural supplements as commercial beekeepers tend to do. The honey is never cooked, heated, or strained so it retains the propolis and pollen, along with all the enzymes and antimicrobial properties. This honey is truly incredible and fairly rare, we can only get it for a few months out of the year until the season changes.

Essential Oils of Myrrh, Frankincense, Tea Tree, Lavender and Mint: These oils are included for their antibacterial and skin-rejuvenating benefits. Other Essential Oils may be added for fragrance upon request. NO synthetic fragrances used.

*******************************

As with every product I create, I always promise: Absolute premium quality, Certified Organic ingredients. Cruelty-Free. Locally sourced from the best artisans and farmers in the area. Cold-pressed or steam-distilled oils. No fillers, synthetics, or artificial ingredients.

HEY LOCAL BUYERS: I offer FREE local pick-up and delivery anywhere in the Valley! At checkout use code: LOCAL to waive shipping charges, then message me directly to arrange pick-up/drop-off.
Learn more about the shop and process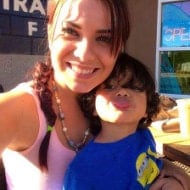 ReAnna Webb
Frequently asked questions about RawBodyNaturals
Raw Honey Sugar Scrub - Gentle Exfoliant for Lips Face Body Feet - Body Polish - Ideal for acne, rough tired skin, psoriasis, eczema
---
Listed on Jan 13, 2017
286 views