I believe in life is messy.
"Life is messy" is not a curse. You are not doomed.
"Life is messy" is not a solution either. You are not broken.
"Life is messy" is an attitude. The difference between an ordeal + an adventure.
Permission to paint outside the lines + swap the weekend to-do for a hammock. Granted!
Messy is in our DNA.
Back for a sixth consecutive season, the complete Life is Messy Planners® are here to help you Expecto Patronus any dementor that stands in your way, giving you the confidence to defeat "You-Know-Who" if "He-Who-Must-Not-Be-Named" dares to rain on your parade.
Whether you've hit a plateau, you're feeling overwhelmed by all the incompletes in your checklist or you're simply looking for a smarter way to get where you want to go, Life is Messy Planners® are the proven planning system to organize + manage your creative life, which obviously includes your business.
Join 7,000+ creative entrepreneurs who use this uber popular system to show mess who's boss + make room for genius work!
[ n o w . a v a i l a b l e ]
• English Edition
• Spanish Edition - translated by Luisa Silva
• Portuguese Edition - translated by Marta B. Sousa
... at no extra charge!
[ w h a t ' s . i n s i d e ]
The complete 2016 Life is Messy Planners® downloadable collection includes:
• ALL OUT OF
• BLOG PLANNER
• BRAINSTORM
• CHORE CHART
• CREATIVE BRAINSTORMING KIT (5)
• CUSTOMER AVATAR
• DAILY TO DO PLANNERS (2)
• DECISION MAKER
• DON'T FORGET CONTACTS
• GOAL GENERATOR
• GOAL GETTER
• HABIT TRACKER
• HAPPY BIRTHDAYS
• HOME IMPROVEMENT
• IDEA PICKER
• IN CASE OF EMERGENCY
• JOURNAL
• MENTAL DETOX
• MONTH AT A GLANCE
• MONTHLY TO DO PLANNERS (12)
• OH HAPPY DAY
• ONE PAGE BUSINESS PLAN
• ONE PAGE PROJECT PLANNER
• ONE PAGE TO NEWSLETTER
• PARTY PLANNER
• PASSWORD KEEPER
• PERSONAL AVATAR
• QUOTES
• RECIPE CHEAT SHEET
• RESOLUTION TRACKER
• SHOPPING LIST
• SUPER POWER FINDER
• SWEET SPOT FINDER
• THE STOP LIST
• THINGS TO DO
• THIS IS A CHECKLIST
• TRIP PLANNER
• WEEKLY FITNESS PLANNER
• WEEKLY MEAL PLANNER
• WEEKLY TO DO PLANNER
• YEARLY CALENDAR
• YEARLY TO DO PLANNER
This bundle does not include the 2016 Life is Messy Calendar. You can purchase that item separately right here:
https://www.etsy.com/listing/177594739/2016-life-is-messy-calendar-digital
[ r e s u l t s ]
These Life is Messy Planners® will help you:
• Centralize your to dos + million dollar epiphanies into one place.
• See the big picture + think about the higher purpose of your business.
• Break your big crazy ideas into manageable chunks you can actually tackle.
• Save time + money + resources.
• Get more done of what matters to you most
• Turn "I should do that" into done deals.
• superstar habits you can actually stick to + automate + make you happy.
• Create products that fly off the shelves.
• Organize your money (at last).
• Build + grow a raving fan base.
• Deal with information overload + stop decision paralysis.
• Design thriving routines that make you happy.
• Leverage your creative genius.
• Prioritize your schedule once in for all.
• Achieve short + long term goals.
• Tackle disorganization + battle chaos from every front.
• Beat burnout so you can finally do what you're destined to.
[ d e l i v e r y ]
This is an instant download digital product. No physical item will be sent to your mailing address.
[ h o w . t o . u s e ]
While there's no official rule book to operate your Life is Messy Planners®, here are some tips for better use:
• Download your planners.
• Set your printer to fit the entire page.
• For your visual delights, use a color printer.
• Preferably, print on 8.5 x 11 inch paper or cardstock.
• Fill in directly on your computer, or
• Fill in with your fave writing + coloring instruments.
• To keep your sheets tidy, use a ring binder.
• Hole punch your sheets.
• Divide your sections with cool tab dividers.
• Get your hands on fun washi tape + stickers.
• Pin your urgent sheets to a corkboard for easy reminding.
[ t e r m s . o f . u s e ]
All my designs are original. These planners are for personal use only. You can print as many copies as you need, whenever you'd like. Please do not redistribute or sell.
[ h e l p ]
For more information, please visit my shop profile + policies + don't hesitate to contact me if you would like additional clarification.
[ k e e p . s h o p p i n g ]
www.etsy.com/shop/mayicarles
xo,
Mayi Carles
www.mayicarles.com
Learn more about the shop and process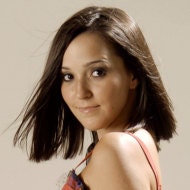 Mayi Carles
2016 Life is Messy Planners . Digital Collection . Mayi Carles
Listed on Oct 5, 2016
25077 views