Your egg will be made to order for you after purchase.

~~~~~The Story of the Salt Covenant~~~~~~

The Salt Covenant
During ancient times, agreements and promises were sealed by a salt covenant. Each person would take a pinch of salt from their pouch and place it in the pouch of the other. This agreement could not be broken unless an individual could retrieve their own grains of salt. But this, of course, is impossible.

Both spouses should take a bag of salt and combine the the two bags inside the egg.This a bond that can not be broken... as is a symbol of an unbreakable promise of love.

~~~~~Includes:~~~~~~~~~~~~~~~~~~~~~~~~~~~~
Raku Salt Egg with names of couple & their wedding date inscribed with acrylic paint
1 informational card about Salt Covenants (printed on recycled press sheets)
1 spoon (purchased from local GoodWill, cut and filed down)
2 bags of labeled salt made from recycled table cloths
1 Informational card about Raku (printed on recycled press sheets)
1 Care card (printed on recycled press sheets)

~~~~~~~~~~~~~~~~~~~~~~~~~~~~~~~~~~~~~
The Salt Covenant is a Raku fired Egg using the leaves from my trees that we collect and grind down each fall. Each one is hand thrown, glazed and raku fired at my home. The packaging for the Salt Egg is all upcycled material. The bags are made from table clothes and curtains from my local Good Will, and can either be round or square, but will always be white or cream in color. Each spoon is different, we also purchase them from our local Good Will, cut them down and file them. The shipment packages are always recycled materials.

There are no two identical pieces of Raku pottery! Raku glazes are ALWAYS DIFFERENT! Even pieces using the same clay, glaze, and fuel can turn out totally different from each other. That's one of the things that is great about Raku. Your Salt Covenant Egg will be totally unique and not another couple on the planet will have one just like yours! The color of the glazes range from off-white to a very light sand. Sometimes the eggs have large crackling, sometimes small, sometimes both, they also may have black dots, and the smoke from the process can color each egg slightly and leave unique patterns. The glaze may also have interesting marks created through the firing technique or from the tongs used to take the egg out of the kiln. All these different marks are apart of the beauty of Raku. Just remember, this means I can never guarantee the glaze color or markings, but I will do my best to accommodate your requests.

Eggs range in size and shape, the widths are approximately 3 to 4 inches, and the heights are approximately 3.5 to 5 inches. The openings in the eggs also range in size and placement.

All the spoons used for The Salt Covenant are found at local sales and shops, cut down, and filed by my husband. Some are plain some are ornate.

If you have a preference about any of the features of your egg (size, shape, opening placement or the spoon) please send me a message with your order. I will do my best to accommodate your requests.
~~~~~~~~~~~~~~~~~~~~~~~~~~~~~~~~~~~~~~~~~~~~~~~~~~~~~~~~~

Is raku food safe. Well there are two issues.

The first relates to the microcracking in the glaze that can cause seepage. Considering your egg is meant to hold salt (and salt only) seepage will not be an issue.

The other issue regarding being food safe has to do with the glaze. Here's the real problem. Many raku glazes make use of metals that are not good for you. The basic white crackle glaze formula used on these eggs contain only materials that are harmful when breathed in as powder form, so once fired, they are of no threat. Also the inside of the eggs are not glazed. The glaze on the eggs is on the outside and cracked edge of the egg only. I coat the inside of the egg with a food safe sealer.

So is raku food safe... no. Are my eggs able to hold salt safely? In all the research that I have done I believe they are.

Of course it is totally up to you to use the egg as you see fit. I have friends who use it as ornamental only, and friends that use it to house sea salt on the kitchen counter. I have my own in my kitchen and I use it daily.
Learn more about their shop and process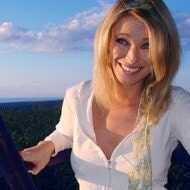 Yana Boyd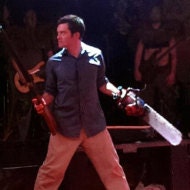 Allen Boyd
The Salt Covenant - An Eco-Friendly Wedding Gift
---