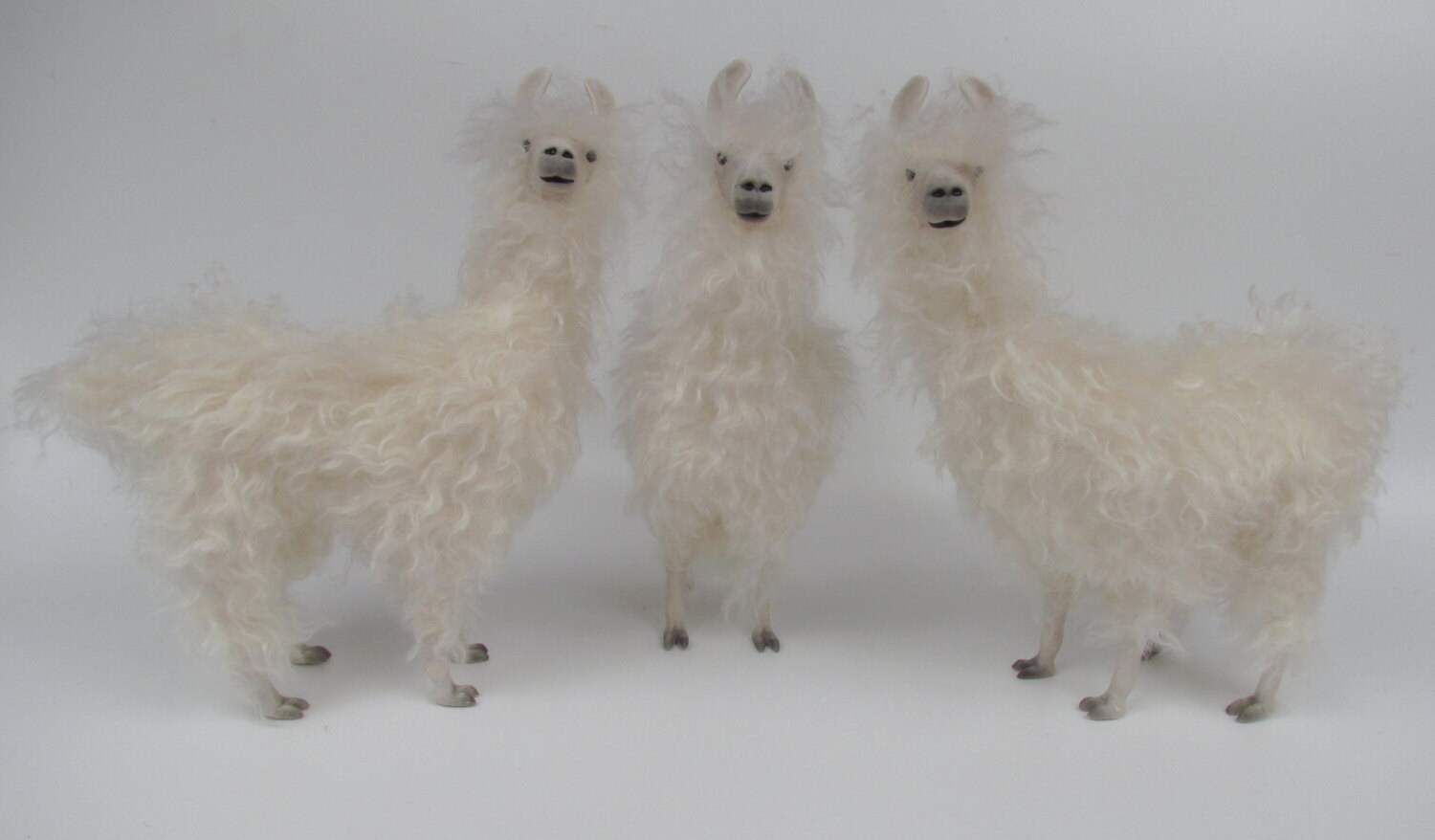 The llama is a south american camelid which had been an exotic animal in the US until recent decades. It can now be seen gaurding sheep and carrying packs, for hikers or golf bags for golfers.

The head and legs are porcelain and the bodies are a cast stone, so they are very stable. The fur is a woven mohair from the same german source that Steiff teddy bears uses.
Height 11"

The price is per animal, so please choose your position.
Porcelain and Mohair Llama Figures 11"
---