The Scream Cigarette Case Edvard Munch Goth Horror Expressionist Classic Fine Art ID Business Card Credit Card Holder Wallet
This cigarette case features the classic image of Edvard Munch's "The Scream." The Scream (Norwegian: Skrik) is the popular name given to each of four versions of a composition, created as both paintings and pastels, by the Expressionist artist Edvard Munch between 1893 and 1910. Der Schrei der Natur (The Scream of Nature) is the title Munch gave to these works, all of which show a figure with an agonized expression against a landscape with a tumultuous orange sky. Arthur Lubow has described The Scream as "an icon of modern art, a Mona Lisa for our time."
Uses: Cigarette Case, Business Card Holder, Wallet, ID Case, Credit Card Holder
Size: 3.75" tall by 3.25" inches wide by 5/8" deep
Color: Black
Material: Lightweight but durable metal
Condition: Brand new
Operation: Push button to open & has catches to keep your items in place
Holds: 10 rows of regular-sized cigarettes on each side (20 total)
Holds: Loose items such as driver's license, student id, credit cards, cash, etc.
This Munch "The Scream" metal case can be used as a cigarette case, wallet, business card holder, ID holder, or credit card case. The item is compact enough to carry around, and it helps to keep track of things like driver's licenses, credit cards, student ID cards, cash, coupons, shopping lists, and more. For those using it as a cigarette case, it holds 20 standard-sized cigarettes (sorry it does not hold longer-sized cigarettes). This is a great item to carry around when going out, and you want to just bring the essentials! This cigarette ID wallet case makes a perfect, affordable gift for teachers, loved ones, birthdays, weddings, holidays, anniversaries, sisters, brothers, grandmothers, friends, extended family, and of course, a little something special for yourself! Also makes a great Christmas stocking stuffer!
Ships directly from the USA.
Visit my shop homepage for more cigarette ID cases:
https://www.etsy.com/shop/sweetheartsinner
Learn more about their shop and process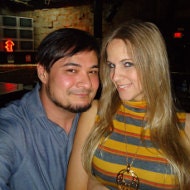 Truman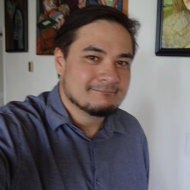 Truman
The Scream Cigarette Case Edvard Munch Goth Horror Expressionist Classic Fine Art ID Business Card Credit Card Holder Wallet
---