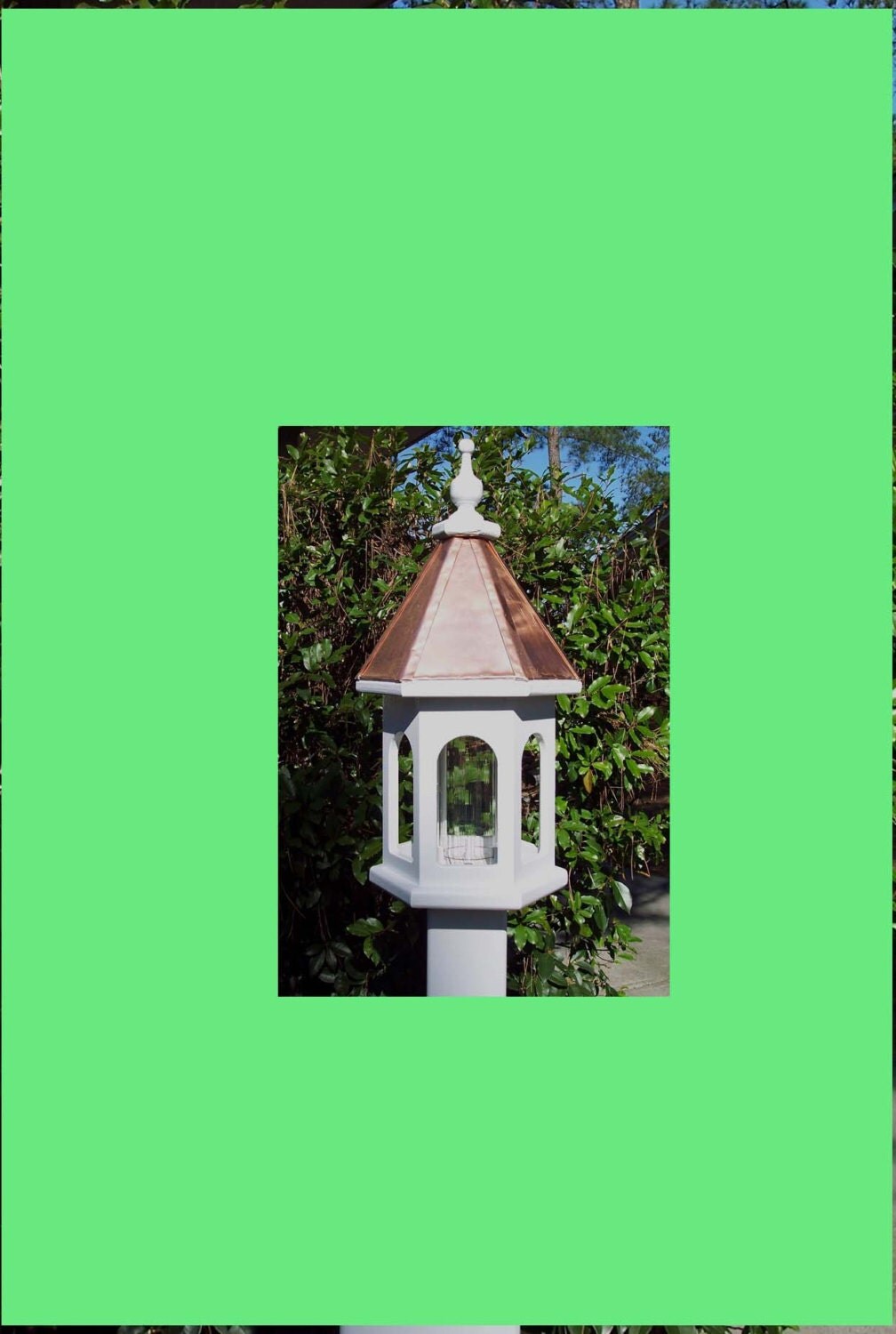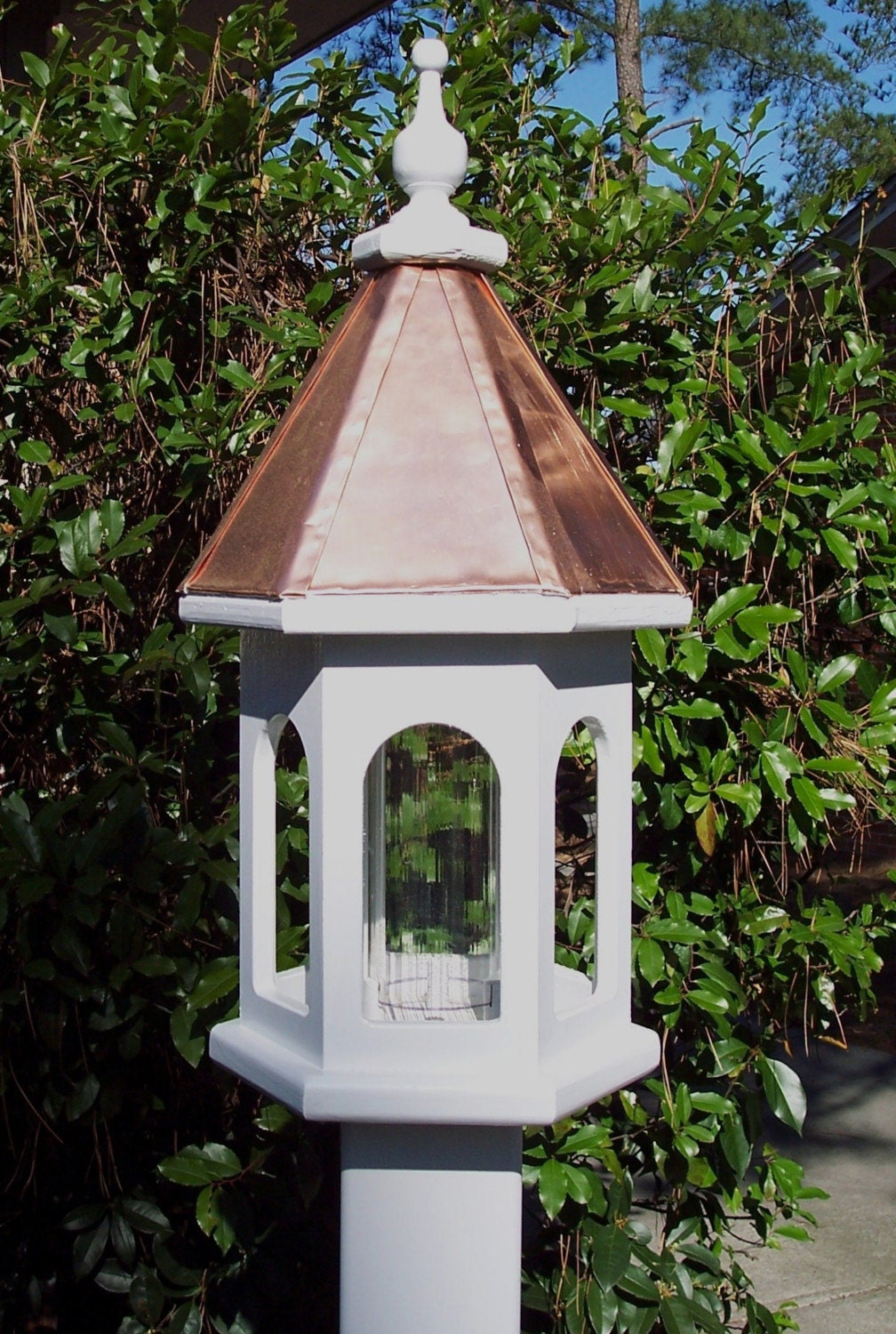 Handcrafted copper top bird feeder
Due to shipping problems, I do not include the vinyl post needed to install. The post are available at all home improvement stores. It is 4X4X72 vinyl post sleeve. Once the post is set in ground, the bird feeder simply mounts on top(no hardware needed)
Dimensions are 24 inches high and 11 inches wide
All materials used on this product are rated for outdoor use.
Occassionaly it will need a fresh coat of paint.
Handcrafted Wood Bird feeder with copper roof
---