antique deck of playing cards in a tin case. tin case is made in France and is marked "Made in France Déposé Brevetée S.G.D.G" on the inside cover. The outside reads "Byrrh", which is a popular French apéritif created in 1886. I believe the tin is an advertising tin from this liquor company. the popular French games of Belote and Manille use this pack.

There are 36 total cards. Two of the cards are stamped "Rebulique Francaise, Décret Du 12 Avril 1890", which means these cards are 125 years old.

The following cards are included:

Hearts: 1, 7, 8, 9, 10, D, V, R, and a card simply marked "Judith"
Spades: 1, 7, 8, 9, 10, D, V, R
Diamonds: 1, 7, 8, 9, 10, D, V, R, and a card simply marked "Hector"
Clubs: 1, 7, 8, 9, 10, D, V, R, and a card marked "Lancelot", and another marked "Alexandre".

The final card is a Club without a number, which is the card on top in the last photo.

Backs of the cards are plaid, and each measures 3.25" x 2".

A bit of history:
All recent surveys show that Belote is by far the most popular card game in France. From World War II Belote has become the "national" card game of the French - succeeding in this position to Manille. Though a two-hander in its beginnings around 1920, Belote is now played with 4 players in all its forms. Besides standard Belote (deal to each: 5 - declarations - then 3), there are many variations: Belote bridgée (with two extra bids: Sans-Atout [no trump], Tout-Atout [all-trump]), Belote à la découverte (for two players, with 16 cards face up), auction Belote (Belote aux enchères, Belote contrée/coinchée, Quatre-vingt-deux, Belote gangster, Belote lavardacaise, etc.).
Though it used to be the "national" game before Belote between c.1870 and 1940, Manille is now declining. It had many variations in its heyday: simple Manille (Manille muette / silent Manille), Manille parlée (talking Manille), Manille contrée / coinchée or Coinche, Auction Manille, Dix-Sept (seventeen), Trente-Quatre (thirty-four), Three-hand Manille with a dummy, Manille à l'envers (reverse Manille), Manille de misère, etc.
Écarté, which was fashionable in the 19th century, is nowadays known only to card game connoisseurs.
Learn more about the shop and process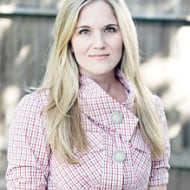 Sara Duckett
french playing cards in case
Overview
Vintage item from the 1800s
Materials:

tin, paper

Ships worldwide from

United States

Feedback: 1772 reviews
Favorited by: 376 people
Listed on Sep 9, 2016
3994 views