Discovered this musical treasure at a Galveston Island Estate which contained a collection of personal things that were originally used by Miss Lenora who lived and taught Piano Music Lessons at her family home located on 23rd Street in Galveston Texas.
I am selling a few of the wonderful musical related items discovered at this estate sale
From what I could see, she became a licensed Piano Teacher in the early 1930's and continued to share her love for music well into the 1960's.
Had an opportunity to spend two and a half days sorting through the pre-Civil War house that survived the 1900 Flood and several major Hurricanes including Hurricane Ike in 2008.
Based on the photos, papers and period antiques, Miss Lenora was very successful and was adored by all her knew her.
The Etude was a U.S. magazine dedicated to music, which was founded by Theodore Presser (1848–1925) at Lynchburg, Virginia, and first published in October 1883. In 1884, Presser moved his publishing headquarters to Philadelphia, and his Theodore Presser Company continued the magazine until 1957.
Targeted as much as possible to all musicians, from the novice to the serious student to the professional, The Etude printed articles about both basic/popular and more involved musical subjects (including history, literature, gossip, and politics), write-in advice columns about musical pedagogy, and graded piano sheet music. Long-time editor James Francis Cooke (editor-in-chief from 1909 through 1949) added to its masthead the phrase "Music Exalts Life!", and the magazine became a platform for Cooke's somewhat polemical and militantly optimistic editorials. The Etude's sometimes conservative outlook and contents may have contributed to its circulation decline during the 1930s and 40s, but in many respects it moved with the times, unequivocally supporting the phonograph, radio, and eventually television, and embracing jazz by the late thirties
The subsequent history of the magazine and the Theodore Presser Company is one of the great entrepreneurial success stories of American music. The Etude remains one of the longest-lived music magazines in American history and is still a ubiquitous presence in flea markets and online auctions.
In the early years, each issue published roughly five or six musical scores, but by the 1930's there were upwards of twenty compositions published each month. The resulting list of repertoire comprises well over 10,000 musical compositions in an eclectic range of styles and difficulty levels. The major composers of Western art music appear side by side with a broad range of popular composers, including a strong representation of American and female composers.
This rich resource has never been indexed and has thus been virtually inaccessible to scholars and performers, who now have access to three quarters of a century of music in this valuable repository of scores.
Vintage 1920's THE ETUDE Music Magazine December 1928 picture titled A Merry Christmas to All
Note: this magazine is brittle and has age discoloration (see photos)
Email me with any questions
USA Flat Rate Shipping Free
Thanks for visiting my shop.
Please stop by my wifes shop
http://theidconnection.etsy.com
Learn more about the shop and process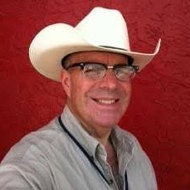 Roland Dressler
Vintage 1920's THE ETUDE Christmas Carols in the church balcony, Music Magazine December 1928 picture titled A Merry Christmas to All, Perfect for framing, scrapbooking and more
Listed on Aug 27, 2016
263 views