Alcoholics Anonymous: The Story of How Many Thousands of Men and Women Have Recovered from Alcoholism 1976 Third Edition
(45th Printing 1992)
Hardcover (no dj) Measures 8.5" x 5.5" Weighs 1 pound 10 ounces
ISBN 0918856003

Condition: Good.
Has gift inscription "To my loving sister Marianne, May this book give you added "Serenity" in life - remember the contents of this book, like love, is a jurney, not a distation Love Chuck"

Solid tight clean copy. Pages are clean, text is crisp and bright.
Covers have a bit of shelf wear and there is no dust jacket.

PREFACE
THIS
Is the third edition of the book 'Alcoholics
Anonymous." The first edition appeared in April
1939, and in the following sixteen years, more than
300,000 copies went into circulation. The second edi-
tion, published in 1955, reached a total of more than
1,150,000 copies.
Because this book has become the basic text for our
Society and has helped such large numbers of alco-
holic men and women to recovery, there exists a sen-
timent against any radical changes being made in it.
Therefore, the first portion of this volume, describing
the A.A. recovery program, has been left untouched in
the course of revisions made for both the second and
the third editions. The section called - The Doctor's
Opinion" has been kept intact, just as it was orig-
inally written in 1939 by the late Dr. William D. Silk-
worth, our Society's great medical benefactor.
The second edition added the appendices, the
Twelve Traditions, and the directions for getting in
touch with A.A. But the chief change was in the sec-
tion of personal stories, which was expanded to reflect
the Fellowship's growth. "Bill's Story" "Doctor Bob's
Nightmare," and one other personal history from the
first edition were retained intact; three were edited
and one of these was retitled; new versions of two
stories were written, with new titles; thirty completely
new stories were added; and the story section was
divided into three parts, under the same headings that
are used now.
In this third edition, Part I ("Pioneers of A.A.")
stands unchanged. Nine of the stories in Part II ("They
Stopped in Time") are carried over from the second
edition; eight new stories have been added. In Part
III ("They Lost Nearly All"), eight stories have been
retained; five are new.
All changes made over the years in the Big Book
(A.A. members' fond nickname for this volume) have
had the same purpose: to represent the current mem-
bership of Alcoholics Anonymous more accurately, and
thereby to reach more alcoholics. If you have a drink-
ing problem, we hope that you may pause in reading
one of the forty-four personal stories and think: "Yes,
that happened to me"; or, more important, "Yes, I've
felt like that"; or, most important, "Yes, I believe this
program can work for me, too.''

FOREWORD TO THIRD EDITION
.2 YMarch 1976, when this edition went to the
printer, the total worldwide membership of
Alcoholics Anonymous was conservatively estimated at
more than 1,000,000, with almost 28,000 groups
meeting in over 90 countries.'
Surveys of groups in the United States and Canada
indicate that A.A. is reaching out, not only to more
and more people, but to a wider and wider range.
Women now make up more than one-fourth of the
membership; among newer members, the proportion
is nearly one-third. Seven percent of the A.A.'s
surveyed are less than 30 years of age among them,
many in their teens. 2
The basic principles of theA.A. program, itappears,
hold good for individuals with many dif-
ferent lifestyles, just as the program has brought re-
covery to those of many different nationalities. The
Twelve Steps that summarize the program may be
called los Doce Pasos in one country, les Douze Etapes
in another, but they trace exactly the same path to
recovery that was blazed by the earliest members of
Alcoholics Anonymous.
In spite of the great increase in the size and the
span of this Fellowship, at its core it remains simple
and personal. Each day, somewhere in the world, re-
covery begins when one alcoholic talks with another
alcoholic, sharing experience, strength, and hope.
Learn more about the shop and process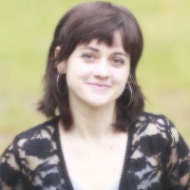 KeriAnn
Alcoholics Anonymous: Recovery from Alcoholism/Third Edition 1976 (45th printing 1992) Hardcover Clean Tight The Big Book AA
---
Overview
Vintage item
Ships worldwide from

United States

Feedback: 154 reviews