Saint Joan of Arc by V. Sackville-West
1936 First Edition The Literary Guild
Hardcover 395 pages Measures 9" x 6" weighs 2 pounds 2 ounces
13 Illustrations

Condition: Good.
Clean tight solid copy with good binding.
Read gently antique copy in good condition!
Deckled edge pages. Former owner name written neatly top right of first (blank) leaf "Ex Libris Laurie Willis"
Spine appears a bit lightened, but text on spine (gold and black) is perfect.
Blind embossed angel with trumpet, sword and flag - on front cover.
Covers have age and shelf wear, slight blemishes. Corners are heavily bumped.

Rare copy contains misprint:
Back of book Bibliography 383 printed over the first page of the index 386

Saint Joan of Arc. Born January 6th, 1412. Burned as a heretic, May 30th 1431. Canonized as a saint, May 16th 1920.

PREFACE:
Foreword
THERE ARE many deliberate omissions in this book.
Students of the period may ask why I have not entered more
closely into such things as the relations between the Dukes of
Burgundy, Brittany, Bedford, and Gloucester, Cardinal Beau-
fort, and so on.
My answer is, that I wished to concentrate on Joan of Arc
herself, bringing in the minimum of outside politics.
It seemed to me that Joan of Arc was far more important and
problematical than any of the figures or politics which sur-
rounded her. It became necessary for me to refer to some of
those figures and politics: but, beyond that simplified reference,
I have kept her consistently in the foreground, at the expense of
other interests. It seemed to me, in short, that Joan of Arc pre-
sented a fundamental problem of the deepest importance,
whereas the political difficulties of her day presented only a
topical and therefore secondary interest. The history of France
in the fifteenth century can hold no interest to -day save for the
scholar; the strange career of Joan of Arc, on the other hand,
remains a story the conclusion of which is as yet unfound. I do
not claim to have found it in this book. I take the view that
many years, possibly hundreds of years, may elapse before it is
found at all.
In the meantime, I wish to record my gratitude to several
people: to my sister-in-law, Gwen St. Aubyn, who has provided,
and annotated many specialised books for me; to Mr. J F.
Horrabin, who has drawn the maps; to Father Herbert Thur-
ston, S. J., who has given me his time for discussion of Saint
Joan; to Dr. Baines for his views on the psychology of visiona-
ries; to Mr. Milton Waldman, who most generously lent me his
notes on the trial; to the Secretary of the Royal Observatory,
Greenwich, who sent me a table of the phases of the moon dur-
ing 1429 and 1430; and, finally, to the Société des Amis de la
Bibliothèque Nationale (Office de Documentation), to whom I
am indebted for some of the illustrations.
The question of footnotes troubled me considerably. I had at
first intended to put none, but was gradually forced to the con-
clusion that a complete absence of reference to authorities was
even more irritating to the reader than the constant check to
the progress of his reading. Of two evils, I hope I have chosen
the lesser.
The question of proper names troubled me also. It seemed to
me that Jeannewas ill -translated by Joan, and yet I could not
bring myself to write the closer rendering of Jean.I have there-
fore decided to stick to the French version of her name through-
out, except in the title of the book itself.
The same problem arose over the names of French cities. It
will be observed that I have elected to printOrleanswithout an
accent on the e. This is because most English readers are accus-
tomed to pronounceOrleans in the English way. On the other
hand, I have speltReims in the French way. This is because the
addition of an h in no way affects the pronunciation, and there-
fore seemed to me pointless.
I am advised on good authority thatDomremy should not be
written with an accent on the e.
V. S. -W.
Learn more about the shop and process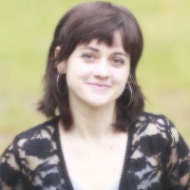 KeriAnn
Saint Joan of Arc by V. Sackville-West 1936 First Edition The Literary Guild Hardcover Burned as Heretic 1431, Canonized as Saint 1920 BOOK
---
Overview
Vintage item from the 1930s
Ships worldwide from

United States

Feedback: 154 reviews
Favorited by: 2 people
Listed on Jan 7, 2017
21 views