Les Miserables by Victor Hugo
Translated from the French by Charles E. Wilbur
1943 The Book League of America
Hardcover presumed First Edition (no prior dates) 502 pages
Measures 8" x 5" Weighs 1 pound 5 ounces

Condition: Good.
Lovely rich dark blue cloth boards with gilt lettering on spine. Blind embossed graphic front cover.
Deckled edge pages. Interior clean pages are lightly honey-colored, text is crisp.
First blank leaf has a snippet cleanly removed from top corner (top corner is usually where an owner name is written; assumed if so, it was cut out) Corners are bumped.

FIRST 2 PAGES

I. THE GOOD BISHOP
IN 1815, M. Charles François -Bienvenu Myriel was Bishop ofD—. He wasa man 4 seventy-five, and had occupied the bishopric of D-- since i8o6.
M. Myriel was the son of a counsellor of the Parlement of Aix. His
father, intending him to inherit his place, had contracted a marriage for him
at the early age of eighteen or twenty. Charles Myriel, notwithstanding this
marriage, had, it was said, been an object of much attention. His person was
admirably moulded; although of slight figure, he was elegant and graceful;
all the earlier part of his life had been devoted to the world and to its pleas-
ures. The revolution came, events crowded upon each other; the parliamen-
tary families, decimated, hunted, and pursued, were soon dispersed. M.
Charles Myriel, on the first outbreak of the revolution, emigrated to Italy.
His wife died there of a lung complaint with which she had been long
threatened. They had no children. What followed in the fate of M. Myriel?
The decay of the old French society, the fall of his own family, the tragic
sights afar, magnified of '93, still by more fright—did fearful, these perhaps, arouse to the in him exiles ideas who of beheld renunciation them from and
of solitude? No one could have answered; all that was known was that when
he returned from Italy he was a priest.
In 1804, M. Myriel was curé of B-- (Brignolles). He was then an old
man, and lived in the deepest seclusion.
to Near his curacy—what the time of the it was, coronation, is not now a trifling known matter precisely—took of business him belonging to Paris.
Among other personages of authority he went to Cardinal Fesch on behalf
of his parishioners.
One day, when the emperor had come to visit his uncle, the worthy curé,
who was waiting in the ante -room, happened to be in the way of his
Majesty. Napoleon noticing that the old man looked at him with a certain
curiousness, turned around and said brusquely:
"Who is this good man who looks at me?"
"Sire," said M. Myriel, "you behold a good man, and I a great man. Each
of us may profit by it."
That evening the emperor asked the cardinal the name of the curé, and
some time afterwards M. Myriel was overwhelmed with surprise on learn-
ing that he had been appointed Bishop of D--.
When M. Myriel came to D-- he was accompanied by an old lady,
Mademoiselle Baptistinc, who was his sister, ten years younger than himself.
Their only domestic was a woman of about the same age as Madernoi,o,
Baptistine, who was called Madame Magloirc.
Mademoiselle Baptistinc was a tall, pale, thin, sweet person. She full,
realised the idea which is expressed by the word "respectable." She ha/,
never been pretty; her whole life, which had been but a succession of p io l i j,
works, had produced upon her a kind of transparent whiteness, and in
ing old she had acquired what may be called the beauty of goodness. sht
was more a spirit than a virgin mortal.
Madame Magloire was a little, white, fat, jolly, bustling old wornak
always out of breath, caused first by her activity, and then by the asthma.
M. Myriel, upon his arrival, was installed in his episcopal palace with the
honours ordained by the imperial decrees, which class the bishop next ir
rank The to bishop's the field-palace marshal. at D— was contiguous to the hospital: the palace was
a spacious and beautiful edifice, in truth a lordly dwelling: there was an air
of grandeur about everything, the apartments of the bishop, the court of
honour, which was very large, with arched walks after the antique Floren-
tine style; and a garden planted with magnificent trees.
The hospital was a low, narrow, one story building with a small garden.
Three days after the bishop's advent he visited the hospital; when the visit
was ended, he invited the director to oblige him by coming to the palace.
"Monsieur," he said to the director of the hospital, "how many patients
have you?"
"Twenty-six, monseigneur."
"That is as I counted them," said the bishop.
"The beds," continued the director, "are very much crowded."
"I noticed it."
"The wards are but small chambers, and are not easily ventilated."
"It seems so to me."
"And then, when the sun does shine, the garden is very small for the con-
valescents."
"That was what I was thinking."
"Of epidemics we have had typhus fever this year; two years ago we had
military fever, sometimes one hundred patients, and we did not know what
to do.
"That occurred to me."
"What can we do, monseigneur?" said the director; "we must be re-
signed."
This conversation took place in the dining gallery on the around floor.
The bishop was silent a few moments: then he turned suddenly towards
the director.
"Monsieur," he said, "how many beds do you think this hall alone woula
contain?"
"The dining hall of monseigneur!" exclaimed the director, stupefied.
The bishop ran his eyes over the hall, seemingly taking measure and mak-
ing calculations.
Learn more about the shop and process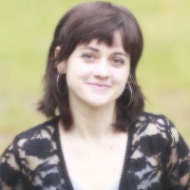 KeriAnn
Les Miserables by Victor Hugo 1943 The Book League of America Hardcover First Edition history of France, politics, moral philosophy
---
Overview
Vintage item from the 1940s
Ships worldwide from

United States

Feedback: 154 reviews
Favorited by: 13 people
Listed on Jan 7, 2017
99 views