*NOTE: The price has increased slightly due to change in printing. Cards are now professionally printed. They are slightly larger than previous sets + there are now TEN cards instead of nine.

These cards were designed with my own children in mind and the desire to write Lovely Words on their hearts. We are using these in our home as a guide to memorize and apply God's Word.

This particular set was created in response to my heartfelt desire to change our mindset. To think of others before self. To overflow love, self-control, gentleness, godliness + just overall beauty in loving Jesus. It is my hope that in learning these verses with my children we will more fully live out the love of Jesus. We would love for you to join us on this journey. Please follow along on Instagram: @melissabeaver and hashtag: thelovelywords.

****************
Romans 12:9-10
Don't just pretend to love others. Really love them. Hate what is wrong. Hold tightly to what is good. Love each other with genuine affection and take delight in honoring each other.

Micah 6:8
Do what is right, love mercy, walk humbly

Romans 12:13
When God's people are in need, be ready to help them. Always be eager to practice hospitality.

Proverbs 15:1
A gentle answer deflects anger but harsh words make tempers flare

Proverbs 4:23
Guard your heart above all else for it determines the course of your life

1 Thessalonians 5:15
Always try to do good to each other and to all people

Luke 6:35
Love your enemies! Do good to them. Lend them without expecting to be repaid. Then your reward from heaven will be very great and you will truly be acting as children of the most high, for he is kind to those who are unthankful and wicked.

Ephesians 4:32
Be kind to each other, tenderhearted, forgiving one another, just as god through christ has forgiven you.

Luke 6:31
Do to others as you would like them to do to you.

Colossians 3:12
Since God chose you to be the holy people he loves, you must clothe yourselves with tenderhearted mercy, kindness, humility, gentleness + patience.

*****************

Cards are printed on 110 lb cover card stock. Professionally cut to measure approximately 4 x 6 inches wtih rounded corners.

Ships in 5-7 business days. Artwork is packaged in a rigid mailer to ensure safe arrival.

If you are purchasing as a gift we will gladly mail to a different address and include notes and well wishes upon request.
Learn more about the shop and process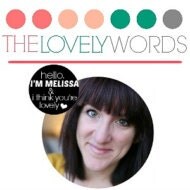 Melissa
NEW Live Loving Kindness Scripture Cards
---
Listed on Aug 22, 2016
287 views