The classic myths in English literature and in art: Accompanied by an interpretative and illustrative commentary
by Gayley, Charles Mills
Published by Ginn-Blaisdell (1939) A Xerox Company (First stated edition 1893)
Hardcover 597 pages Measures 8x5 inches Weighs 1 lb 1 oz

Condition: Fair
Ex-libres has usual; stamp on ffe, residue from removed cardholder - out of circulation in 1972.
Foreedges have minor blemishes and the back ffe has dampstain.
Pages are clean.
Pages are remarkably clean for having been an ex-libres edition!
Illustrations are visually stunning, with some every 4 pages, more or less.
Fold-out on page 514/515 is intact.
Hardcover black cloth boards with gold decoration at front, and text/decoration at spine, also gold.

PREFACE
In this new edition of "The Classic Myths in English Litera­
ture " the former order of materials has been altered in accordance
with the advice of the teachers who have had longest experience
with the use of the book; the old material has been thoroughly
revised; and much new material has been added. Since most
people prefer to begin a story at its beginning, and not with the
career of its author and his genealogy, I have reserved the history
of the myths for the conclusion of the text. Some of the myths
have been restated in more careful form. Some short narratives,
before omitted, have been included. The sketches of the Iliad
and the Odyssey have been considerably expanded; and an out­
line — which, I hope, will be deemed adequate — of Wagner's
version of the Ring of the Nibelung has been appended to the
account of Norse and German mythology. That version is, of
course, not English literature; but it has come to be received as
the classic modern version of the story; and the story is needed,
at some time or other, by every lover of music. Fresh examples
of the employment of myth in English verse have, where practi­
cable, been incorporated in the text; and some new references
will be found in the Commentary.
I have thoroughly revised the list of illustrative cuts, have in­
terpreted the more difficult of the ancient figures, and indicated
the sources. The pictures themselves are a decided improvement
upon those in the former edition. In the determination of sources
for reproduction, I have had the valuable assistance of Dr. E. von
Mach, the author of more than one well-known work on ancient
art; and to him I am indebted, in addition, for the section on The
Classic Myths in Art, which is included in my Introduction. With
this new equipment the book should prove more useful to those
who here make their first acquaintance with art, especially the art.....
Learn more about the shop and process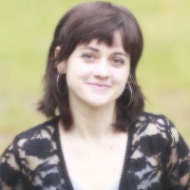 KeriAnn
Classic Myths in English Literature and Art Illustrated Charles Mills Gayley 1893/1939 Hardcover Book Student Children Learning History
---
Overview
Vintage item from the 1930s
Ships worldwide from

United States

Feedback: 154 reviews