Tibetan Buddhism in Western perspective: Collected articles of Herbert V. Guenther
by Guenther, Herbert V.
Published by Dharma Publishing, California (1977)
ISBN 10: 0913546496 ISBN 13: 9780913546499
Paperback 261 pages Measures 8 x 5.5 inches Weighs 14 ounces

Condition: Good.
A clean, tight copy. Slight crease to front cover. Creased spine. Clean pages. Gutter showing mid-book.

Excerpts from the Gandavyuha Sutra.
The Gandavyuha Mahayansutrartnaraja is the last section of
the Avatamsaka, a group of texts which is mentioned
directly after the Prajndparamitds. Isolated sections of the
Avatamsaka were translated into Chinese by Lokaksema (178-
188 A.D.), Dharmaraksa (291-297 A.D.), and Buddhabhadra
(418 A.D.). The translation by Siksananda (695-699 A.D.) also con­
tains the Dasabhiimikasutra. The translation by Buddhabha­
dra is based on the Sanskrit text which is still extant. The Gan-
davyvha is the principal authority of the Avatamsaka school
of Buddhism, which arose in China between 557 and 589 A.D.,
and of the Kegon sect of Japan. Parts of the text are quoted in
the well-known compendium of Mahayana Buddhism, Siksdsa-
muccaya.
The text describes the idea of a Bodhisattva. The youth
Sudhana travels all over India on the advice of the Bodhisattva
Manjusri, in order to achieve the highest knowledge of En­
lightenment. He goes to all kinds of men, women and deities.
Finally, by the help of the Bodhisattva Samantabhadra, the
highest knowledge is revealed to him, which is essentially the
vision and experience of the interpenetration of each and every
thing. In the course of his travels he is sent from one teacher to
another, because every one, with the exception of Bodhi­
sattva Samantabhadra, has only a limited knowledge. In many....
Learn more about the shop and process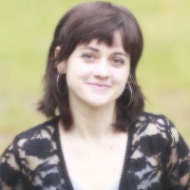 KeriAnn
Tibetan Buddhism in Western perspective: Collected articles of Herbert V. Guenther Dharma Publishing, California (1977) Paperback Book
---
Overview
Vintage item from the 1970s
Ships worldwide from

United States

Feedback: 154 reviews
Favorited by: 3 people
Listed on Oct 9, 2016
4 views